Tick the ingredients you need to add your shopping list.
For the mushroom sauce:
To serve:
1 Place the garlic and sage in a food processor and pulse until finely chopped. Add the butter and olive oil. Season with salt and a generous crack of black pepper, then whizz until very well combined.
Preheat the oven to 190˚C/170˚C fan/gas mark 5. Put two large pieces of foil on top of each other, then put the celeriac in the middle. Pierce the celeriac all over with a small, sharp knife and rub all over with the garlic and sage butter. Wrap the foil up around the celeriac, then place in a baking dish. Roast for two hours or until the celeriac is very tender all the way through.
Put the dried porcini in a jug and cover with boiling water. Set aside for 10 minutes. Strain through a sieve, reserving the liquid, and chop the mushrooms. Set aside.
To make the sauce, melt the butter with the oil in a large pan over a medium heat. Add the shallots, thyme and the chopped porcini mushrooms. Season with salt and pepper and cook for 10 minutes until softened.
Add the chestnut mushrooms. Turn the heat to medium-high, season with salt and pepper and cook for 6-8 minutes until golden.
Add the whiskey and cook for two minutes until the liquid has evaporated, using a wooden spoon to scrape any sticky bits from the bottom of the pan. Add the stock and the soaking liquid from the porcini mushrooms. Bring to the boil, then reduce to a simmer and stir in the cream. Season to taste.
When the celeriac is almost ready, open the foil and baste the celeriac with its own juices. Leave the foil open and return to the oven for 10 minutes until golden brown.
Slice the celeriac and serve with the mushroom sauce and some roast potatoes or garlic bread.
Note: Garlic bread can be used as an alternative to roast potatoes, if you wish.
Nutrition Facts
Per serving: 515kcals, 42.4g fat (14.4g saturated), 28.4g carbs (4.2g sugars), 7.5g protein, 7.4g fibre, 0.782g sodium
Popular in Family meals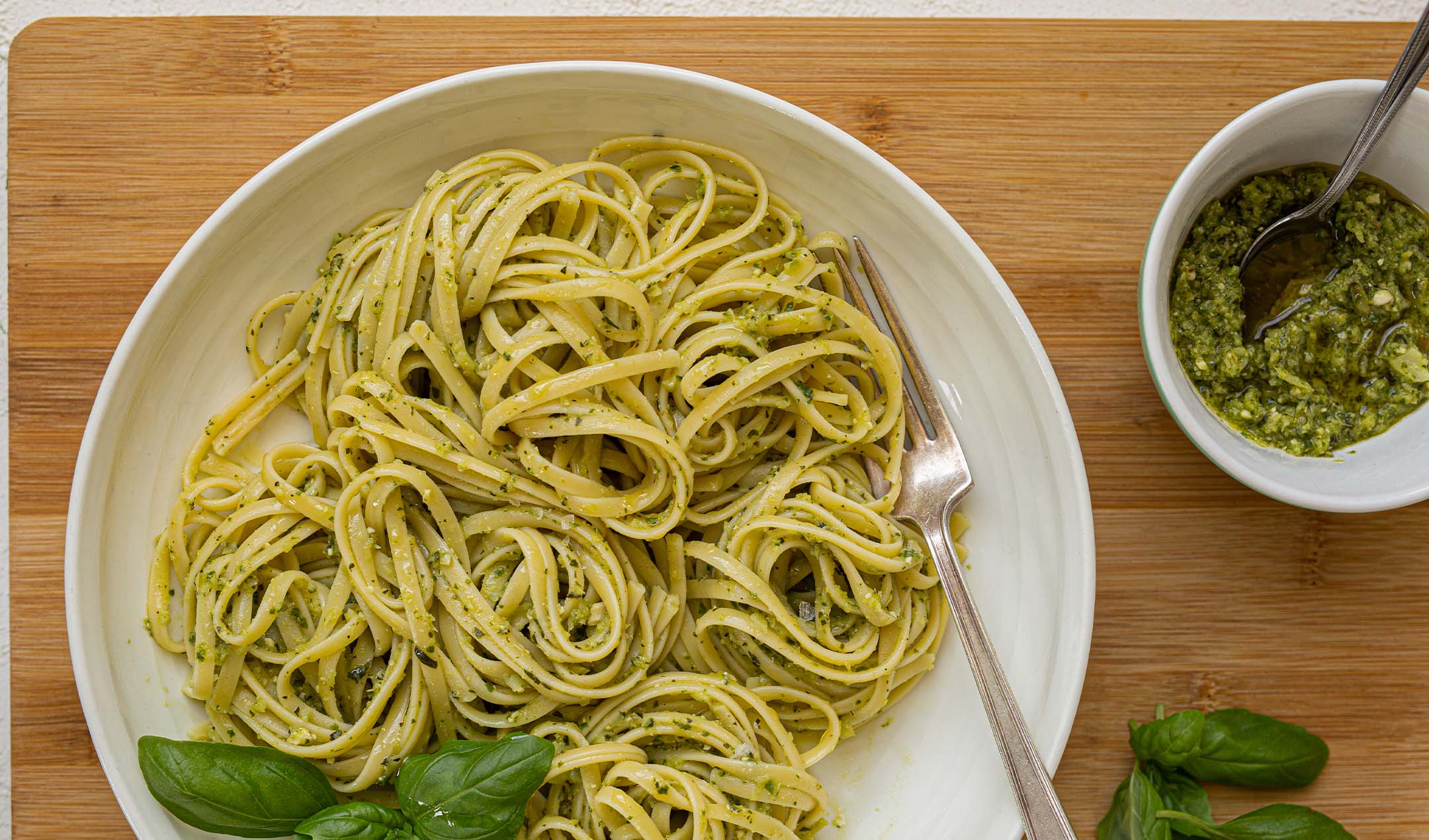 No-waste broccoli pesto pasta