Tick the ingredients you need to add your shopping list.
Preheat the oven to 220°C/200˚C fan/gas mark 7 and position the rack in the centre of the oven.
Lightly oil a baking dish that will fit the cauliflower. Trim off the outer leaves. Cut away the base of the stalk so the cauliflower can sit flat, then cut a cross into its base.
Bring a large pan of salted water to a boil and blanch the cauliflower for one minute. Drain well and return to the hot pan for 1-2 minutes to steam dry. Pat dry thoroughly with kitchen paper.
Place the cauliflower in the prepared baking dish. Drizzle the oil over the top and sprinkle with salt, black pepper and the cheese.
Bake for 45-60 minutes until tender enough that the tip of a knife goes through easily. Transfer to a serving dish.
For the dressing, whisk together the lemon juice, mustard, capers, parsley and salt in a small bowl, then whisk in the olive oil.
Drizzle the cauliflower with the dressing and serve in big wedges.
Nutrition Facts
Per Serving: 200kcals, 21.2g fat (3.1g saturated), 4.1g carbs, 1.8g sugars, 1.5g protein, 1.9g fibre, 0.377g sodium
Popular in Gluten-free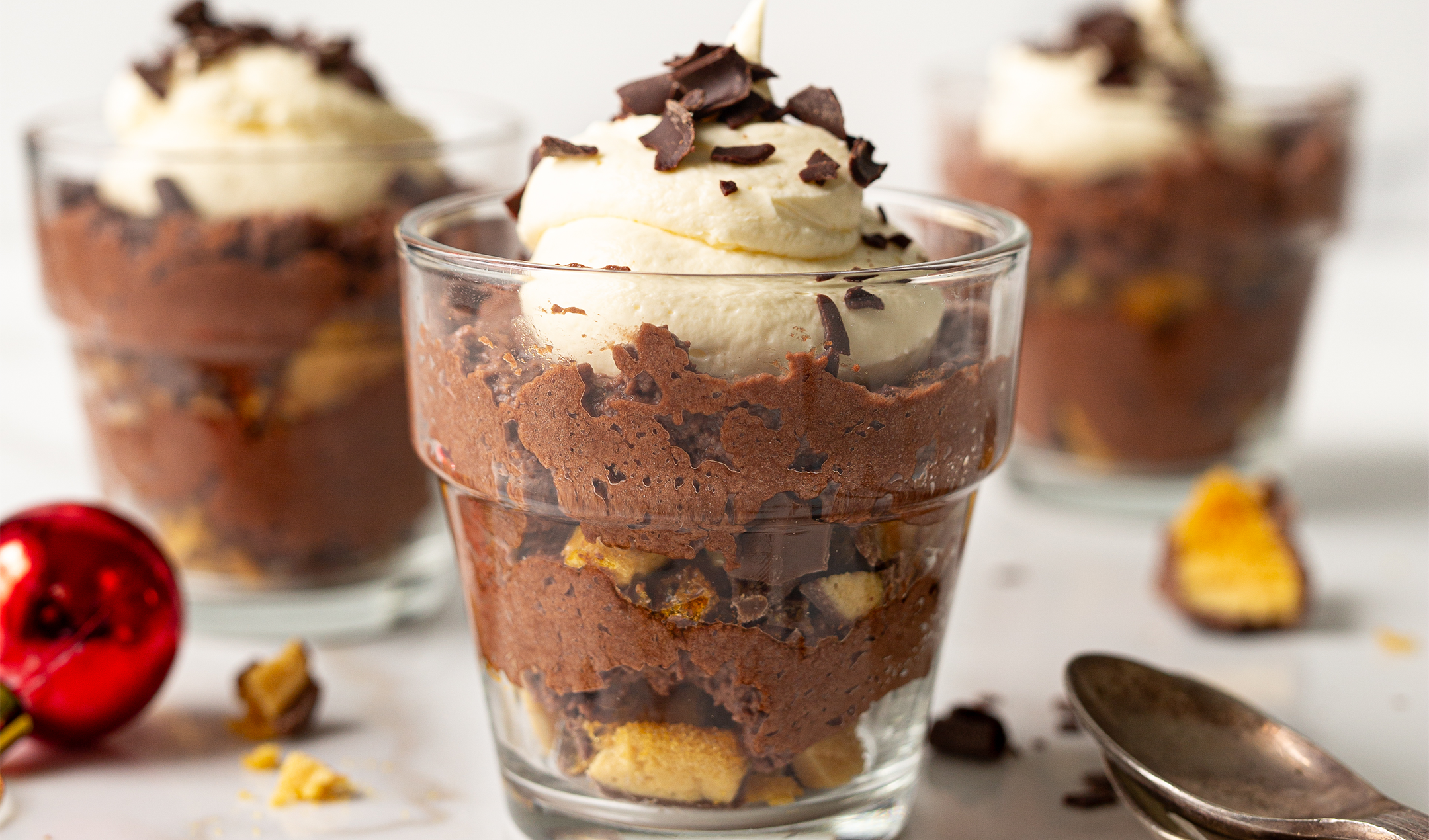 Gluten-free chocolate and honeycomb mousse by EUROSPAR