Tick the ingredients you need to add your shopping list.
---
Parboil the potatoes for five minutes, then drain.
Blend together the garlic, ginger, onion and chillies then heat some oil in a deep saucepan and cook the mixture with the cumin, turmeric and a pinch of salt and pepper for about three minutes on a gentle heat. Add the curry powder and cook for one minute more.
Put the potatoes, tomato, water and lentils in the saucepan and bring to the boil. Season.
Cook for about fifteen minutes on a gentle boil until the water is well absorbed. Crush some of the potatoes to thicken the remaining liquid.
Add the spinach and chickpeas stir well and top with chopped coriander.
Meanwhile, prepare the cauliflower. Either grate it or blitz it in a food processor until it becomes a coarse crumb.
Transfer to a bowl and cover with cling film. Microwave for three minutes and serve with the curry.
Note: Olive oil can be used as an alternative to Rapeseed oil, if you wish.
Nutrition Facts
Per serving:
396kcal, 5g fat, 0.4g salt, 8.7g sugar
Popular in Curry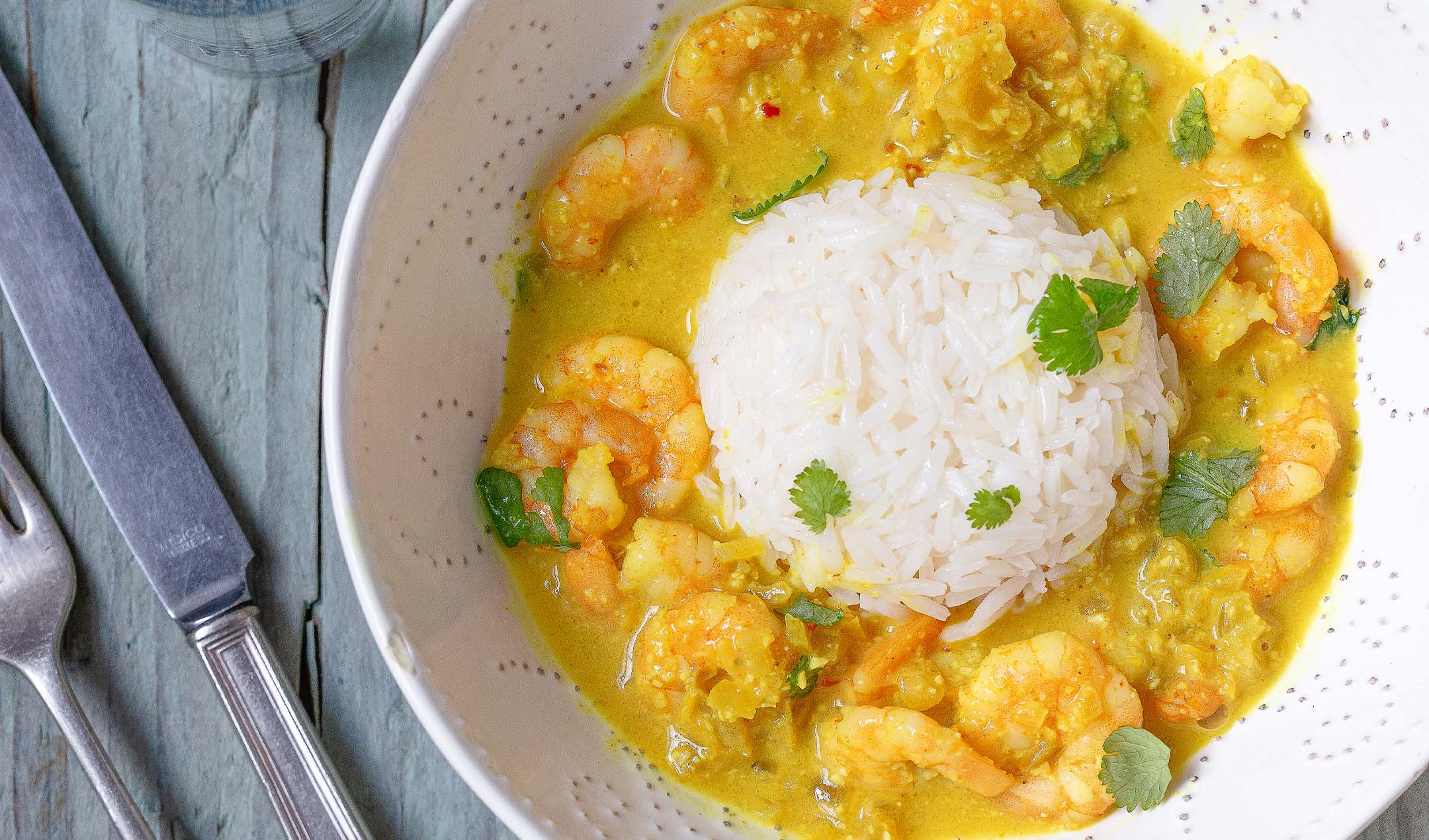 Quick prawn korma