Tick the ingredients you need to add your shopping list.
Heat one tablespoon of oil in a large casserole dish over a medium-high heat. Working in batches if necessary to avoid crowding the pan, brown the pieces of steak on all sides. Transfer to a bowl.
Add half a tablespoon of oil to the pot and cook the mushrooms for 5-6 minutes until lightly browned. Transfer to a second bowl.
Add the remaining oil and cook the beetroots, cabbage, carrots, onion and celery. Cook for 8-10 minutes until beginning to soften, stirring often.
Turn the heat to high, add the wine and allow to bubble for 2-3 minutes, scraping up any browned bits from the bottom using a wooden spoon.
Stir in the mushrooms, stock, tomato passata and Worcestershire sauce. Cover and bring to a boil, then reduce the heat, cover with a lid and simmer gently for 30 minutes until the vegetables are tender.
Remove the lid, add the beef and simmer for 2-3 minutes until heated through. Stir in the dill, then ladle into serving bowls. Top each portion with a dollop of sour cream and some extra fresh dill, if desired.
Note: Flank steak can be used as an alternative to sirloin steak, if you wish.
Nutrition Facts
Per Serving: 281kcals, 10.7g fat (0.7g saturated), 16.1g carbs (9.8g sugars), 15.3g protein, 3.5g fibre, 0.451g sodium
---
Make it Yours: This can easily be made vegetarian by omitting the beef (add extra mushrooms if desired), using vegetable stock and swapping the Worcestershire sauce for soy sauce.
Popular in Beef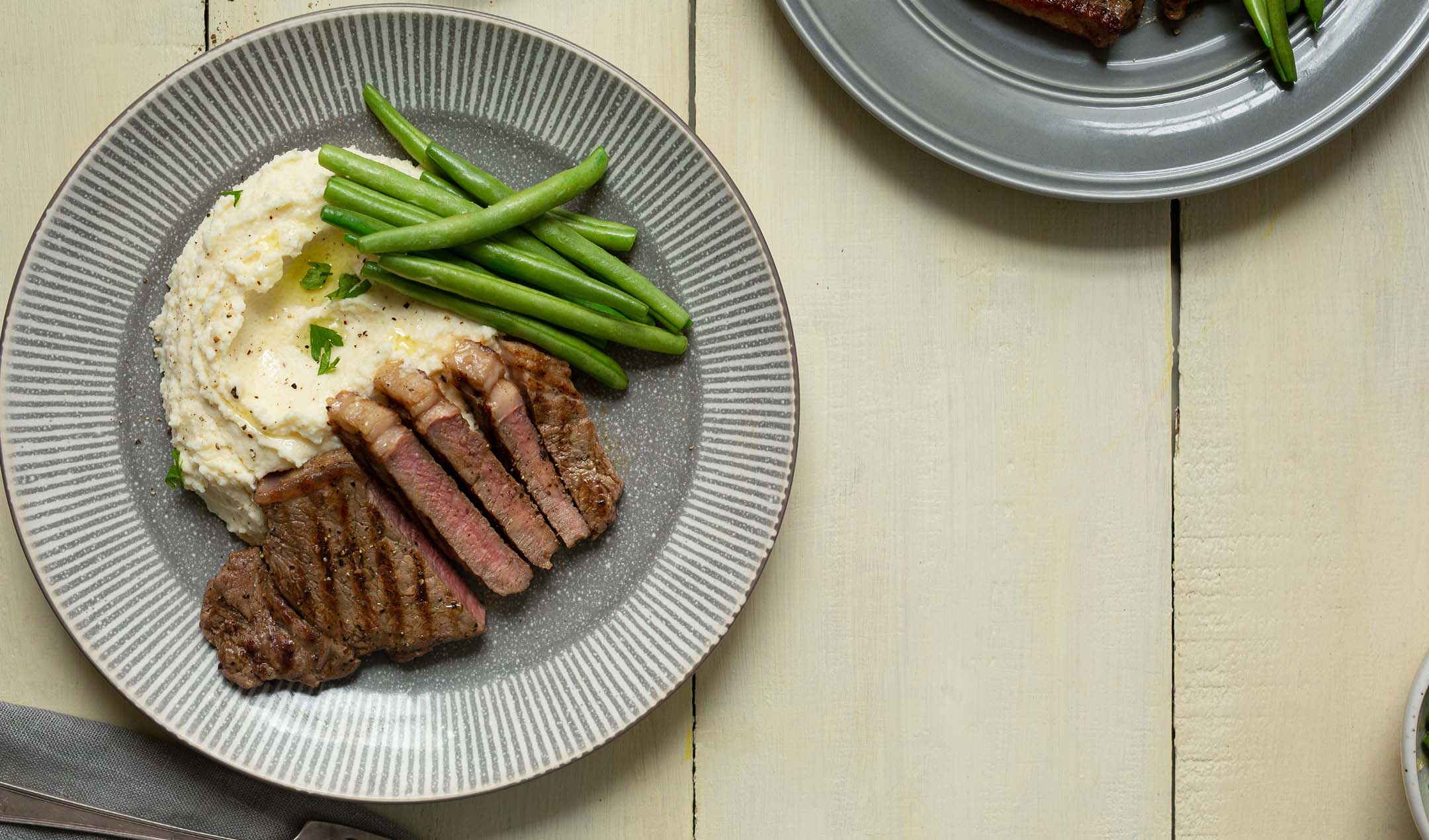 Steak with greens & celeriac mash