Tick the ingredients you need to add your shopping list.
Place the potatoes in a large pan and cover with water. Add a pinch of salt and bring to the boil. Cook for 8-10 minutes until tender, then drain in a colander and allow to steam dry for a few minutes.
Heat the olive oil in a large frying pan over a medium heat. Add the sausages and pudding slices and cook for 15 minutes or until cooked through, turning everything regularly. Use a slotted spoon to transfer to a plate lined with kitchen paper.
In a small bowl, combine the extra-virgin oil with the apple cider vinegar, mustard and honey. Season and whisk to combine.
Turn the heat under the frying pan to high and add the potatoes and sun-dried tomatoes. Cook for 4-5 minutes.
Divide the spinach leaves between four shallow serving bowls. Add the potato mixture and the sausage mixture. Add some sliced avocado to each bowl and drizzle everything with the dressing.
Top each portion with a poached egg and sprinkle with a little salt and pepper to serve.
Nutrition Facts
TOP TIP
Serve the sausages whole, if preferred, or squeeze the sausage meat out of its casings and roll into small meatballs before frying.
Popular in Eggs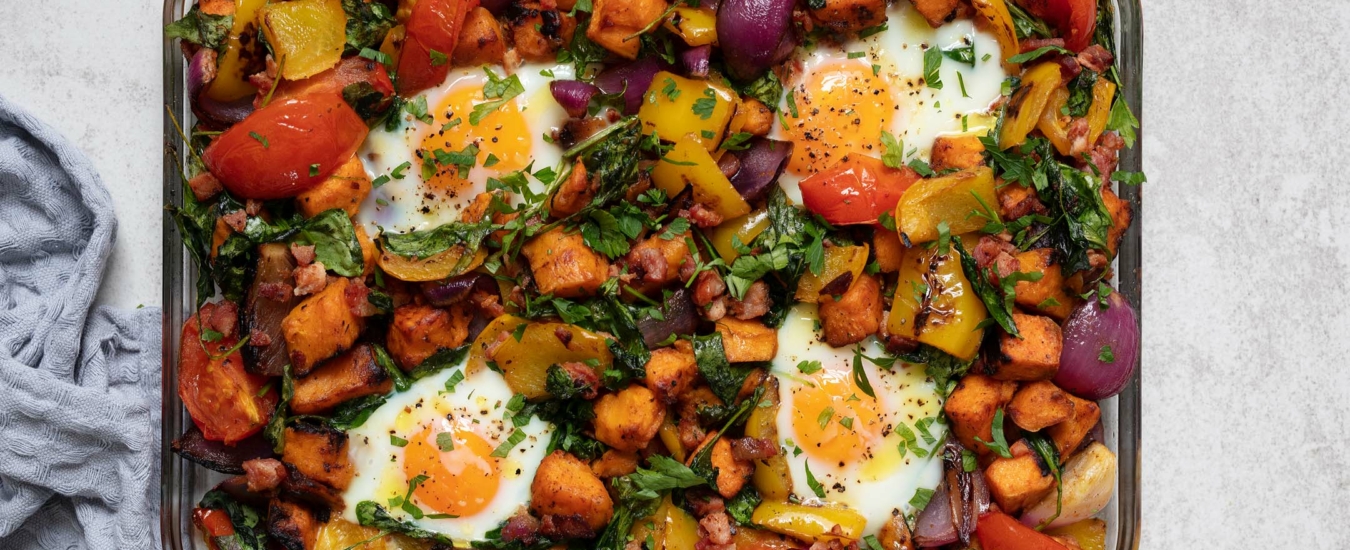 One-tray brunch bake