Tick the ingredients you need to add your shopping list.
For the dipping sauce:
For the winter rolls:
---
In a small bowl, combine the ingredients for the dipping sauce. Add one tablespoon of water and stir to combine well, then set aside until ready to serve.

Prepare the rice noodles according to the package instructions. Drain well, then set aside to cool.

In a bowl, combine the cooled noodles with the spinach, bean sprouts, carrot, pomegranate seeds, mint and coriander. Drizzle over the sesame oil and toss to combine well into a filling for the rolls.

Dip one of the rice paper wrappers in a shallow bowl of warm water. Allow to soak for 10 seconds until soft. Pat dry on kitchen paper, then place flat on a work surface. Spoon one heaped tablespoon of the filling down the centre of the wrapper.

Roll up the wrapper like a burrito, tucking in the ends, then press down to seal.

Serve with the dipping sauce.
Note: glass noodles can be used as an alternative to vermicelli rice noodles, if you wish.
Nutrition Facts
Per serving: 150kcals, 2.9g fat (0.5g saturated), 26.7g carbs, 2.2g sugars, 4g protein, 1.3g fibre, 0.224g sodium
Popular in Dairy-free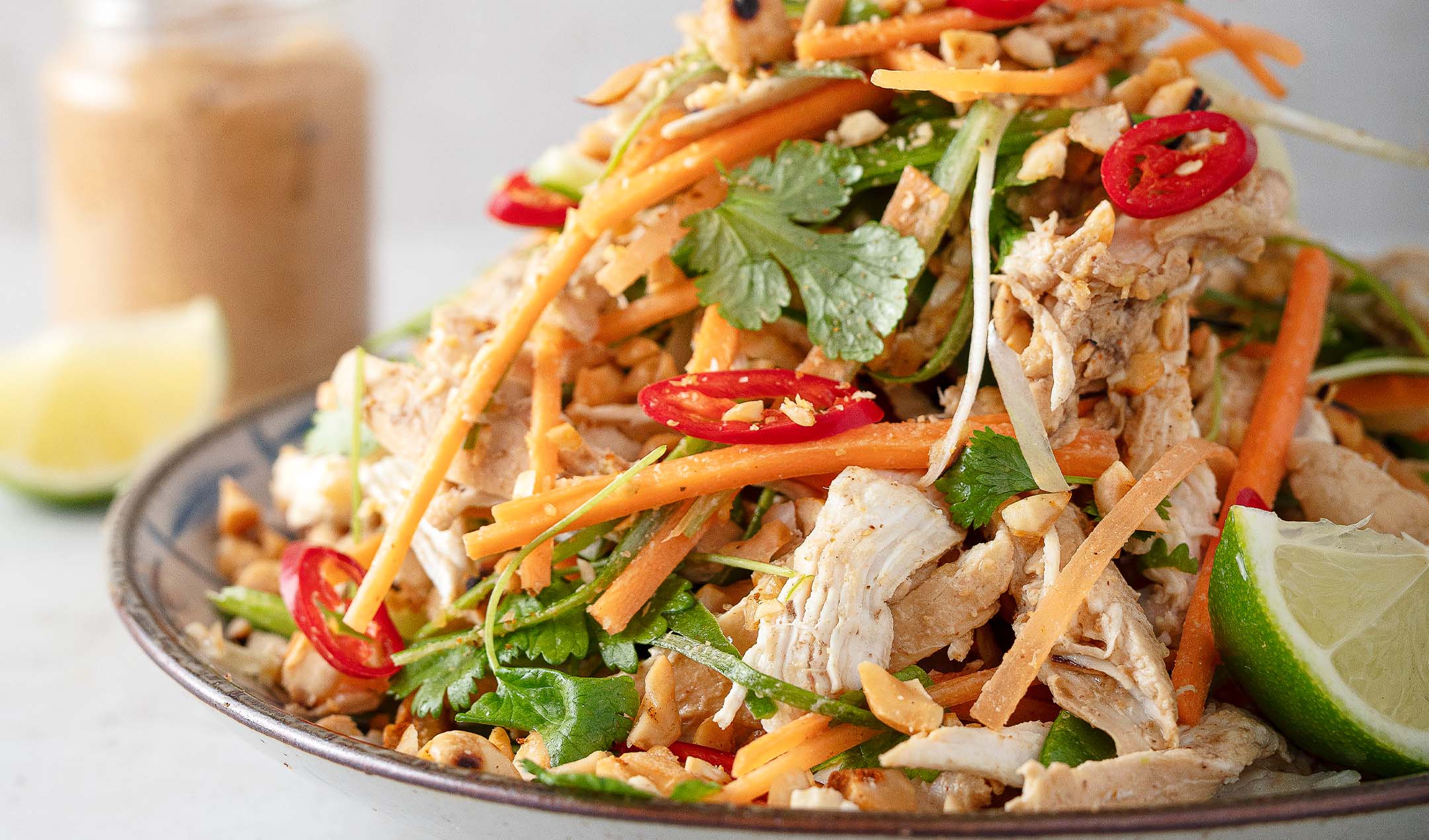 Peanut chicken salad