Tick the ingredients you need to add your shopping list.
Preheat the oven to 150 ̊C/130 ̊C fan/gas mark 2. Pat the venison dry with kitchen paper and season on all sides.

Heat the oil in a large ovenproof casserole dish over a medium heat and cook the bacon for 3-4 minutes until golden. Transfer to a plate lined with kitchen paper using a slotted spoon. Set aside.

Keeping the fat in the casserole, turn the heat to high. Working in batches to avoid crowding the pan, brown the venison on all sides. Use a slotted spoon to transfer to the plate with the bacon and set aside.

Turn the heat to medium and cook the carrots, celery and onion for 3-5 minutes or until lightly browned. Season with salt and pepper. Add the garlic and cook for 30 seconds, then stir in the flour. Cook for two minutes, stirring frequently. Stir in the tomato purée and stir for one minute longer.

 

Pour in the wine and bubble for 3-4 minutes until slightly reduced, using a wooden spoon to scrape any sticky bits from the bottom of the pan. Add the stock, thyme and bay leaves. 

Return the venison and bacon to the casserole dish and stir to combine with the vegetables. Season to taste.

Cover the casserole tightly with tin foil, then add the lid. Place it in the centre of the oven and cook for 3-31⁄2 hours or until the venison is very tender.

Around 30 minutes before the end of the cooking time, melt the butter in a large pan over a medium-high heat. Working in batches to avoid crowding the pan, cook the shallots and mushrooms for 4-5 minutes until golden. Add to the casserole and continue cooking.

Serve with mash or boiled baby potatoes, or simply some good crusty bread.
Nutrition Facts
Per serving: 497kcals, 13.1g fat (5.6g saturated), 14.1g carbs (3.9g sugars), 62.7g protein, 2g fibre, 0.941g sodium 
Popular in Diabetic-friendly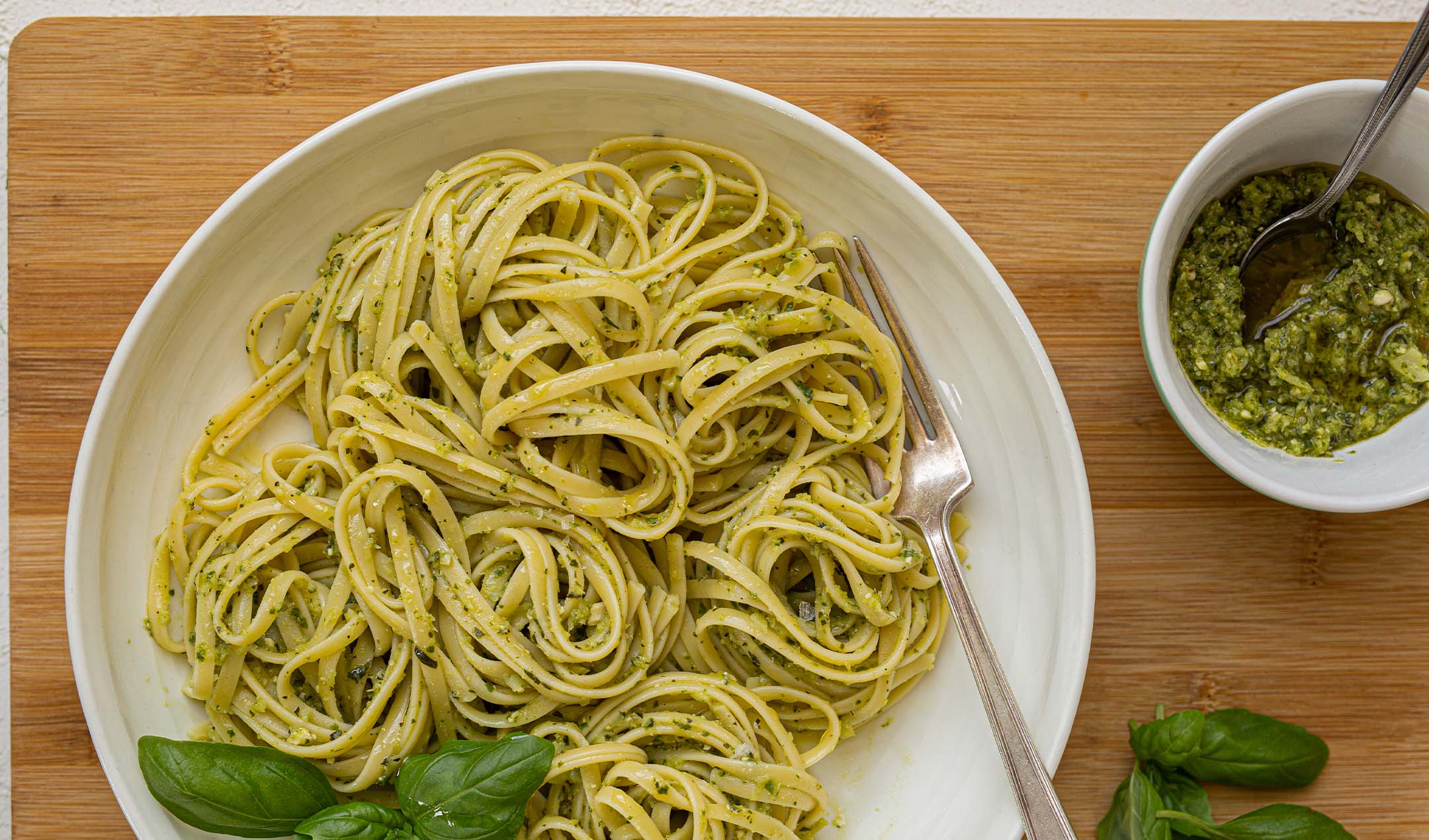 No-waste broccoli pesto pasta