Tick the ingredients you need to add your shopping list.
Preheat the oven to 180˚C/160˚C fan/gas mark 4. Line a 14 x 26cm rectangular baking dish with parchment paper.
Heat one tablespoon of olive oil in a large pan and wilt the spinach. Transfer the spinach to a bowl and set aside to cool.
Add another tablespoon of olive oil to the same pan and cook the onion for 5-6 minutes until soft and translucent. Add the grated carrot and cook for 3-4 minutes until soft. Set aside.
Squeeze the excess water from the grated courgette and the wilted spinach. Chop the spinach finely.
In a large bowl, combine the onion mixture with the courgette, spinach and cheese and season. Place this mixture into the baking tray in an even layer. Pour over the beaten eggs.
Bake for around 40 minutes or until golden and set all the way through.
Allow to cool in the tin before turning out and slicing into eight rectangles.
Nutrition Facts
Per serving: 140kcals, 9.7g fat (2.4g saturated), 5.2g carbs, 2.4g sugars, 8.9g protein, 1.4g fibre, 0.183g sodium
Popular in Lunchbox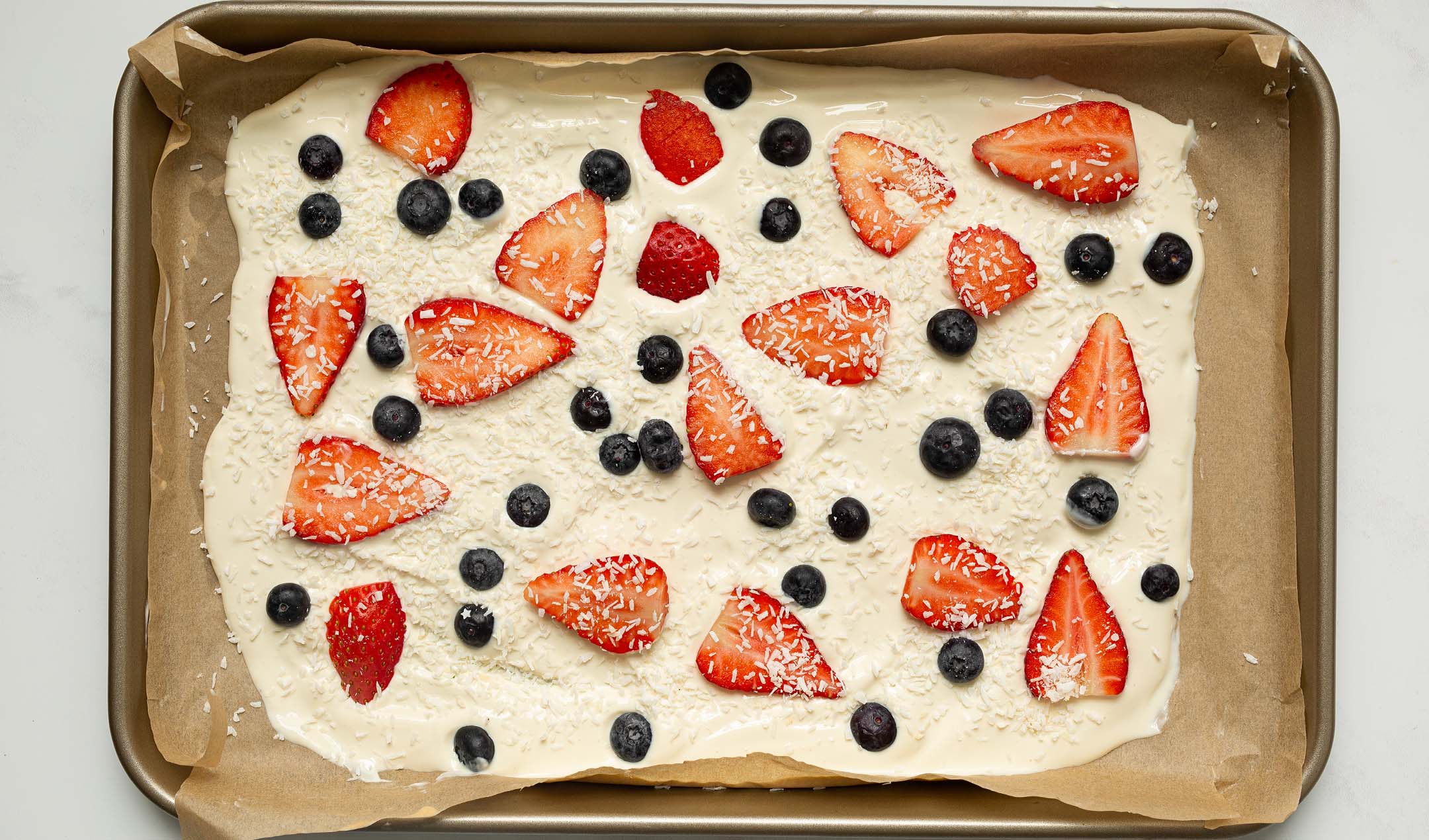 Yogurt bark