Tick the ingredients you need to add your shopping list.
---
Preheat the oven to 150˚C/130˚C fan/gas mark 3.
Heat two tablespoons of the oil in a saucepan over a medium heat. Cook the onions for 15 minutes, stirring occasionally, until very soft and brown. Stir in the garlic and cook for another minute.
Add the carrots and cook for five minutes until browned. Add the kale and cook for another five minutes until wilted.
Stir in the artichokes, oregano and thyme, and cook for 2-3 minutes until aromatic.
Pour in the tomatoes, wine and stock, using a wooden spoon to stir up any bits stuck to the bottom of the pot.
Bring to the boil, then reduce the heat and cover with a lid. Simmer for 15 minutes, then remove the lid and simmer for another 20 minutes until the liquid has reduced by half. Stir in the bean and season to taste.
Mix together the breadcrumbs and butter until combined.
Transfer the bean mixture to a large baking dish and scatter over the breadcrumbs. Drizzle over the remaining oil.
Bake uncovered for 1-1½ hours until browned and bubbling at the sides.
Nutrition Facts
Per serving: 685kcals, 26g fat (9.8g saturated), 83.2g carbs, 7.6g sugars, 28g protein, 28.5g fibre, 0.538g sodium
Popular in Low sugar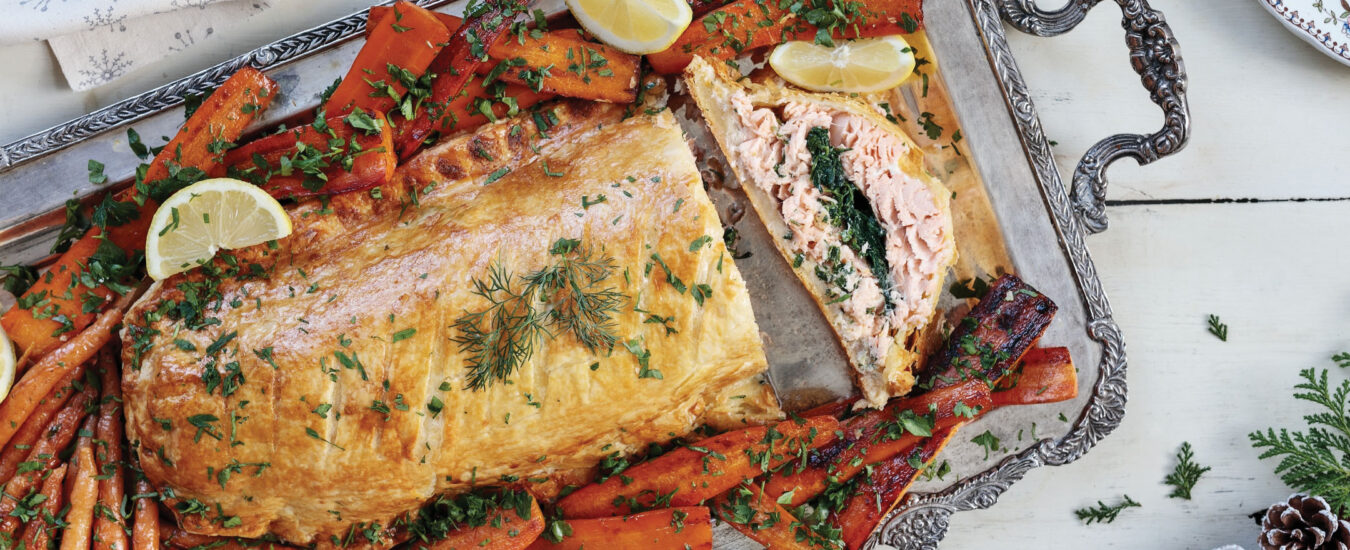 Salmon en croute