Tick the ingredients you need to add your shopping list.
For the chilli:
For the smashed avocado:
For the salsa:
To serve:
For the chilli, heat one tablespoon of oil in a large pan over a medium heat. When hot, add the chopped onion and a pinch of salt and cook for five minutes, stirring occasionally until the onion has softened. Add the spices and garlic and cook for 3 minutes, then add the remaining ingredients to the pan and bring to a simmer. Lower the heat and simmer for 20 minutes, stirring occasionally.
While the chilli is cooking, make the smashed avocado by destoning and mashing the avocados, mix with half the lime juice and a pinch of salt and pepper.
In another bowl, mix the cherry tomatoes, half the chopped coriander and the spring onions with the remaining oil and lime juice and season to taste.
To assemble the burrito bowls, add a portion of the heated rice to the centre of a large pasta bowl, then add the chilli, smashed avocado, salsa and some tortilla chips around the rice to serve. Garnish with the remaining coriander.
Nutrition Facts
Per serving: 598kcals, 27.2g fat (5g saturated), 74.5g carbs, 16.1g sugars, 18.7g protein, 21.8g fibre, 0.324g sodium
Popular in Gluten-free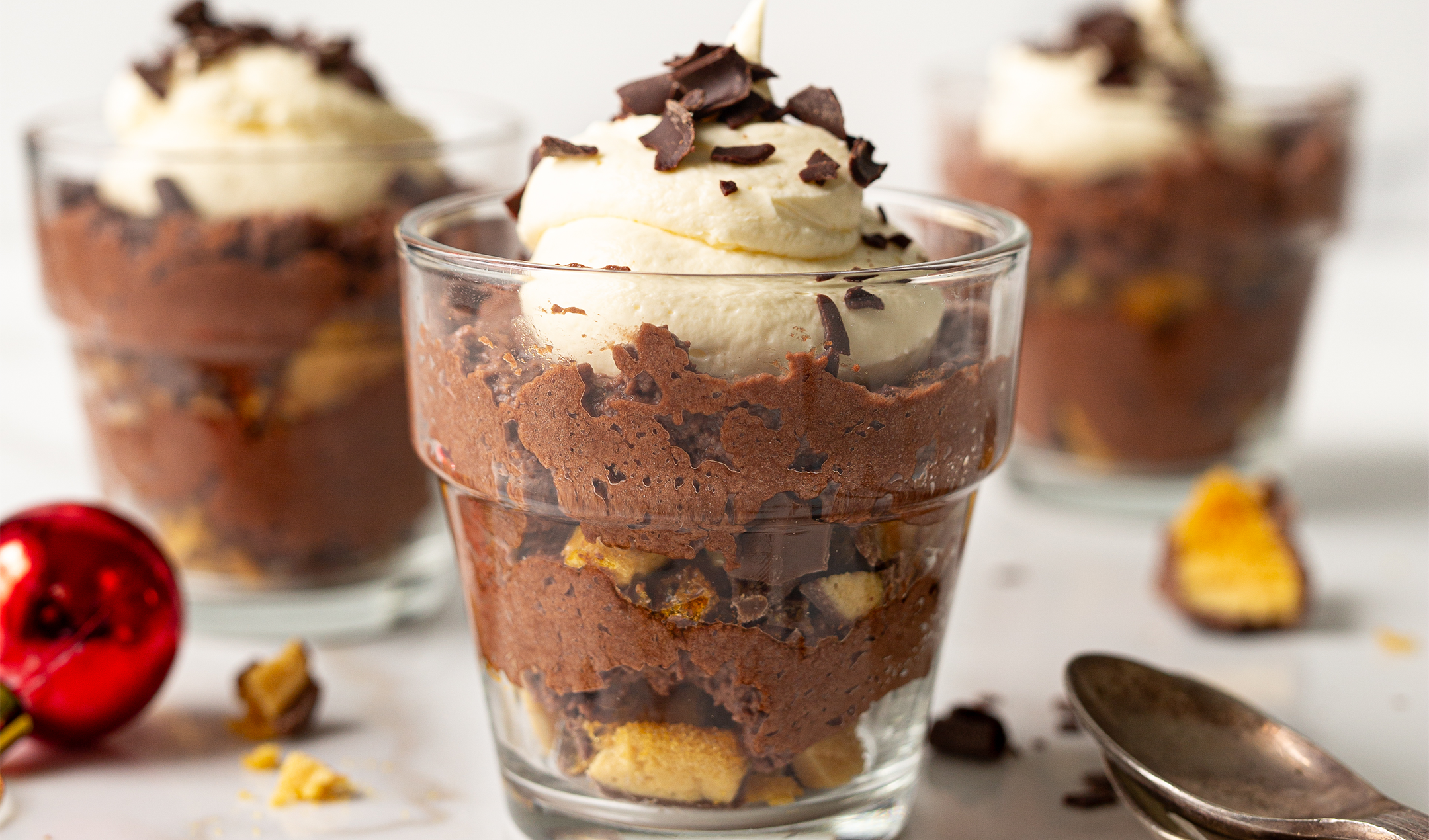 Gluten-free chocolate and honeycomb mousse by EUROSPAR