Tick the ingredients you need to add your shopping list.
Heat the olive oil a large saucepan over a medium heat. Add the onions and cook for 5-6 minutes until softened and translucent. Add the garlic and cook for one minute longer. Season with salt and black pepper.
Add the peppers and cook for another five minutes. Stir in the spices, oregano, tomato purée, tinned tomatoes, balsamic and stock. Bring to a simmer and cook for 20 minutes.
Add the Quorn mince and beans. Simmer for 15 minutes longer, adding a splash of water if it gets a little thick. Season to taste.
Serve with rice, topped with chopped avocado, coriander and chilli.
Nutrition Facts
Per serving: 264kcals, 7.6g fat (1.7g saturated), 30.9g carbs (8.9g sugars), 23.7g protein, 13.6g fibre, 0.387g sodium
Popular in Dairy-free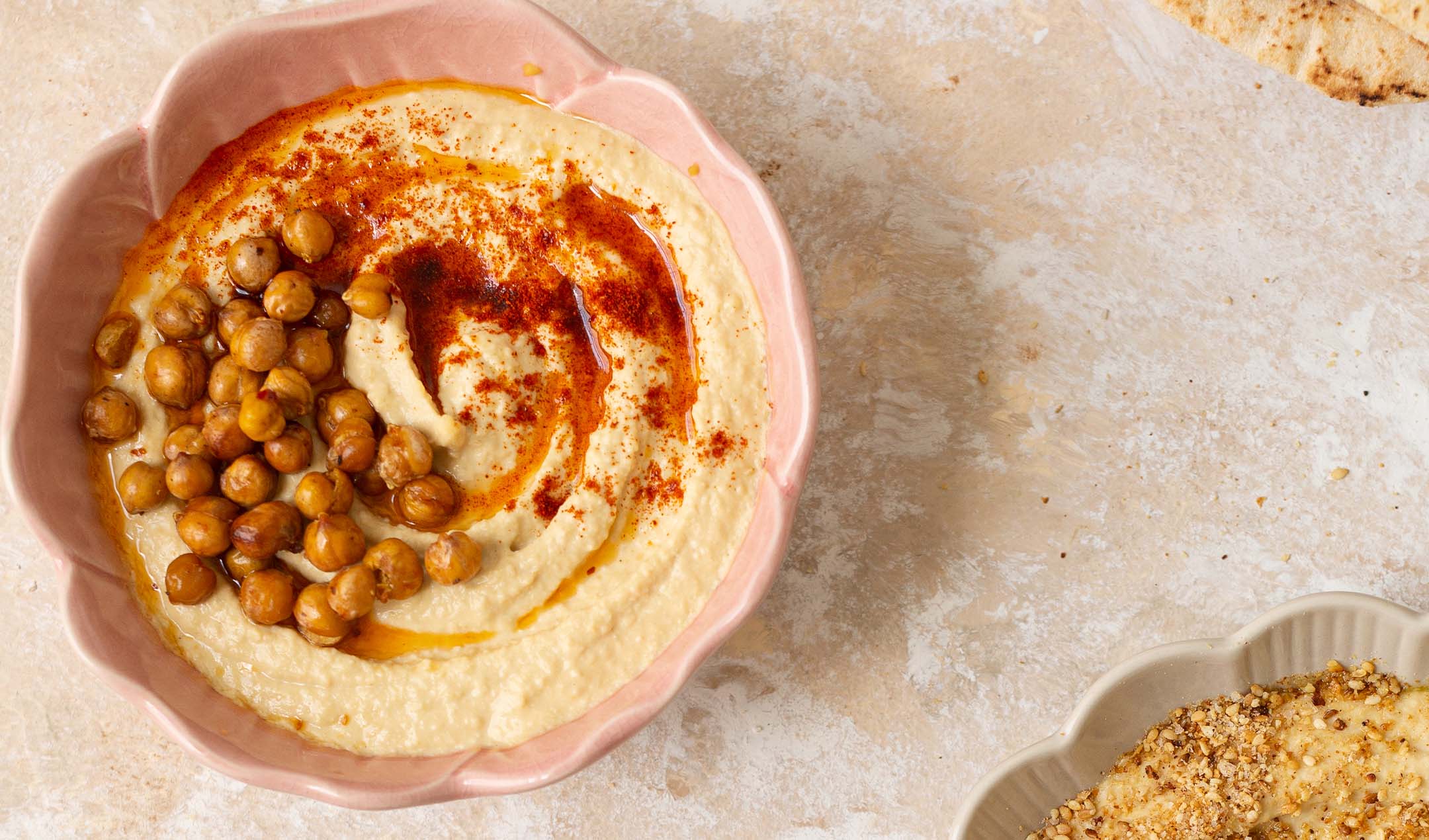 Hummus with chilli oil and crispy chickpeas