Tick the ingredients you need to add your shopping list.
Preheat the oven to 190˚C/170˚C fan/gas mark 5. Line two large baking trays with parchment paper and set aside.

In a large bowl whisk together the coconut oil, brown sugar and vanilla extract. Beat until well combined.

Add the coconut milk and apple sauce and whisk until well combined.

In a separate bowl, combine the flour, bicarbonate of soda and salt. Whisk well to combine.

Add the dry ingredients into the wet and beat together into a thick batter using a wooden spoon. The batter will be very thick! Fold in the chocolate chips.

Scoop mounds of dough around the size of two tablespoons onto the prepared baking trays, leaving 4-5cm between them to allow the cookies to spread.

Bake for 8-10 minutes or until the edges are golden. Sprinkle with sea salt. Allow to cool on the baking tray for 15 minutes, then transfer to a wire rack to finish cooling.
Nutrition Facts
Per Serving 195kcals, 8.2g fat (5.8g saturated), 28g carbs, 18.1g sugars, 2.1g protein, 1.2g fibre, 0.134g sodium
Popular in Kids baking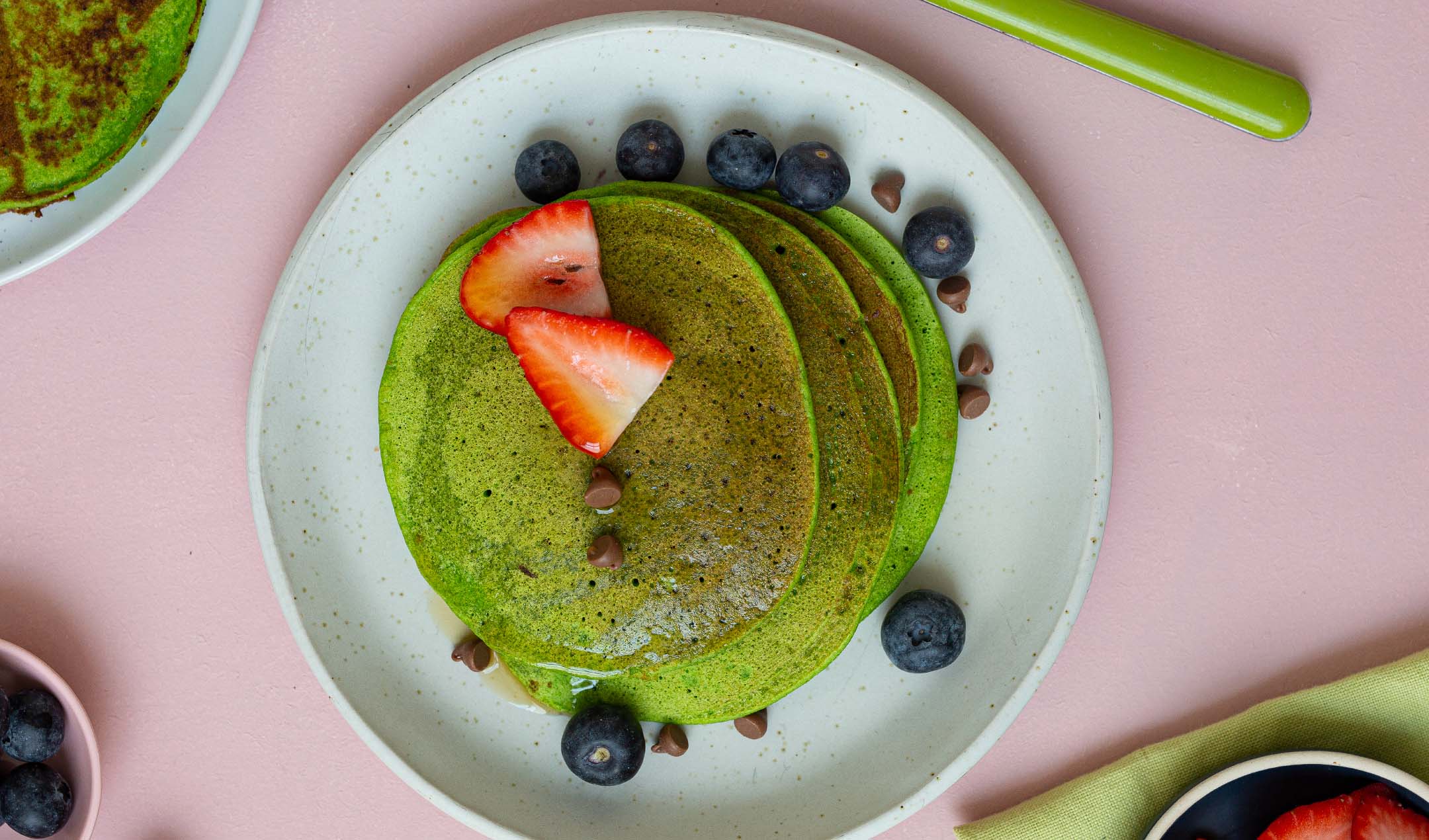 Green pancakes