Tick the ingredients you need to add your shopping list.
Preheat the oven to 200˚C/180˚C fan/gas mark 6.
Bring a saucepan of water to the boil and cook the pasta for two minutes less than stated on the package. Drain and set aside.
Melt the butter in a saucepan over a medium heat and whisk in the flour. Cook this mixture for 2-4 minutes, stirring constantly. This is called a roux and is used for thickening sauces. Remove from the heat and set aside.
Heat the milk in a small saucepan over a medium heat. When hot, remove from the heat and return the saucepan with the roux mixture to the heat instead.
Gradually whisk the hot milk into the roux until the milk is fully incorporated and the mixture is smooth.  Simmer for five minutes, whisking until thickened. Remove from the heat, then stir in the mustard, cheddar, Gruyère and half of. the mozzarella. Season with black pepper. Taste and add a little salt if needed.
Stir the pasta into the cheesy sauce. Tip into a large ovenproof dish, or four individual dishes. Top with the remaining mozzarella and pop into the oven for 15 minutes until golden and bubbling. Serve with some garlic bread and salad.
Popular in Pasta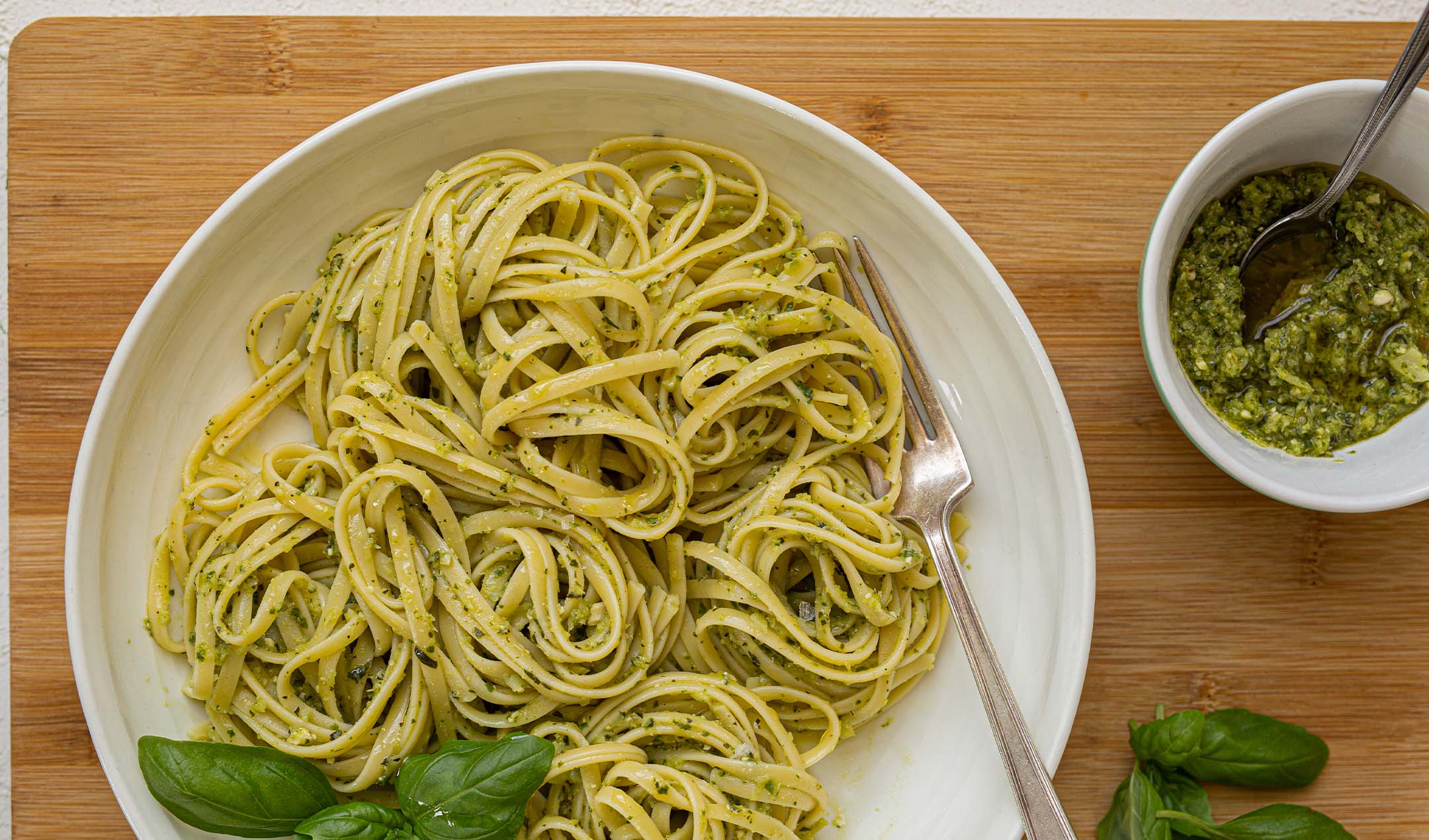 No-waste broccoli pesto pasta