Tick the ingredients you need to add your shopping list.
For the crust:
For the filling:
To serve:
Combine the flour and sugar in a mixing bowl. Rub in the cold butter until the mixture resembles coarse crumbs. Gradually stir in just enough water to bring the mixture together into a dough.
Divide the dough into two discs and wrap in cling film. Refrigerate for one hour.
Preheat the oven to 180˚C/160˚C fan/gas mark 4. Gently toss the berries with the sugar and cornflour.
Remove one of the dough discs from the refrigerator and roll out on a floured work surface to a 25cm circle.
Transfer carefully to the bottom of a 20cm pie tin and gently press it into the bottom and corners. Fill with the berries.
Roll out the second dough disc to fit over the top of the pie; transfer in one sheet for a solid top or slice into strips to make a lattice top, alternating above and below each strip.
Brush the beaten egg gently over the top of the crust. Bake 50-60 minutes until the crust is golden brown and the filling is bubbling around the edges.
Leave to cool completely before serving with ice cream, whipped cream or custard.
Nutrition Facts
Per Serving: 375kcals, 21.5g fat (13.1g saturated), 41.3g carbs (8.6g sugars), 5.4g protein, 3g fibre, 0.154g sodium
Popular in American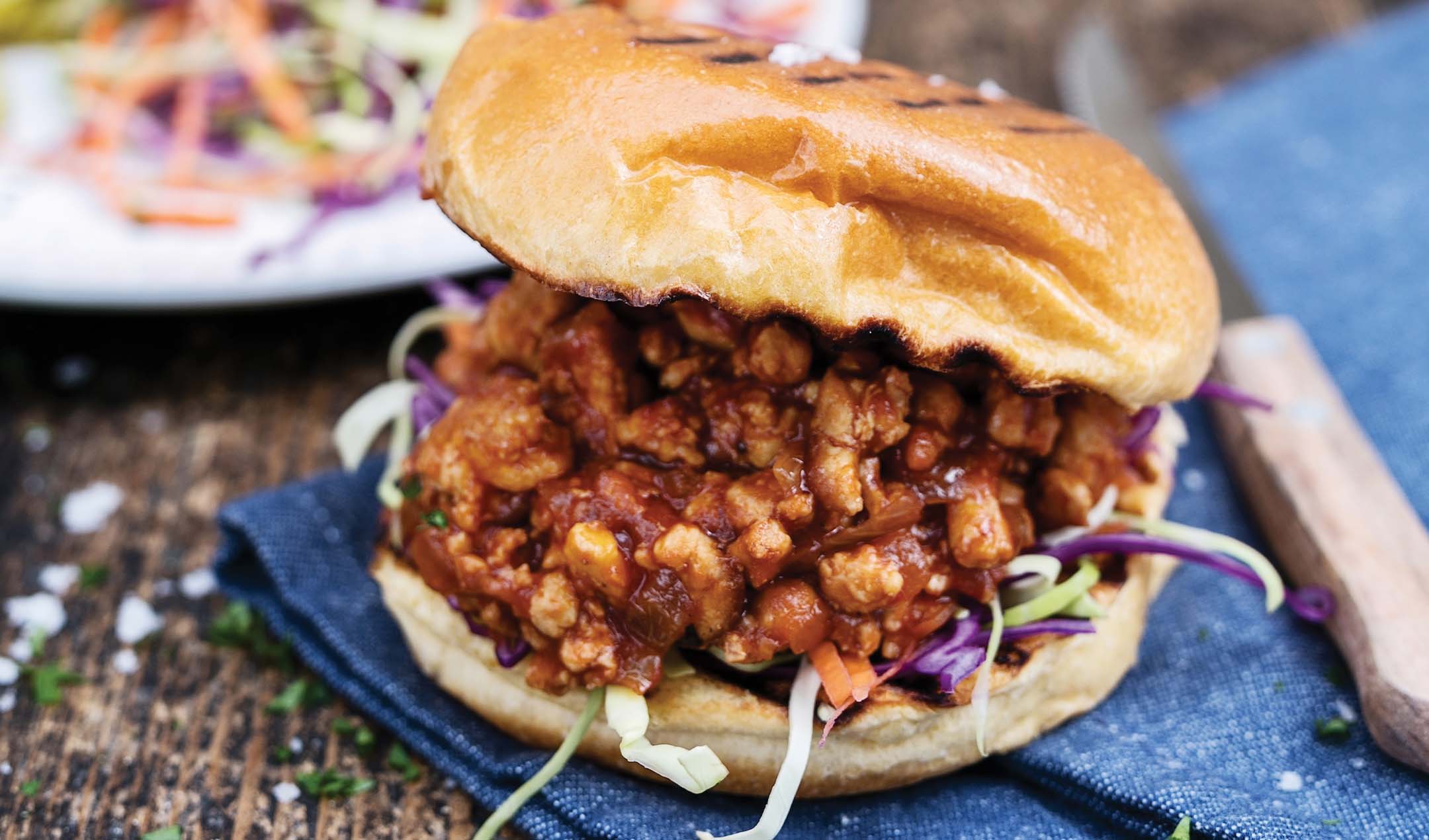 Turkey sloppy joes