Tick the ingredients you need to add your shopping list.
Pat the tofu dry with kitchen paper and set aside.
Heat the oil in a large pan over a medium-high heat until hot. Add the tofu and cook for 5-8 minutes until golden brown, turning occasionally. Transfer to a plate lined with kitchen paper towels to absorb excess oil.
Reduce the heat to medium. Add the onion to the pan and season with salt and pepper. Cook for five minutes until softened, stirring occasionally.
Add the garlic, ginger, chilli, garam masala, turmeric and cumin. Cook for 1-2 minutes until the spices are fragrant.
Add the spinach and stir constantly for three minutes until completely heated through. Add the cream and stir to combine, then bring to a simmer.
Remove the pan from the heat and stir in the yoghurt and mango chutney. Taste and season as needed.
Add the reserved tofu and let sit until heated through, about one minute. Serve with steamed rice and/or naan.
Note: Naan can be used as an alternative to Steamed rice, if you wish.
Nutrition Facts
Per serving: 282kcals, 20.9g fat (7.1g saturated), 16.4g carbs (3.7g sugars), 11.1g protein, 3.9g fibre, 0.177g sodium
Popular in Indian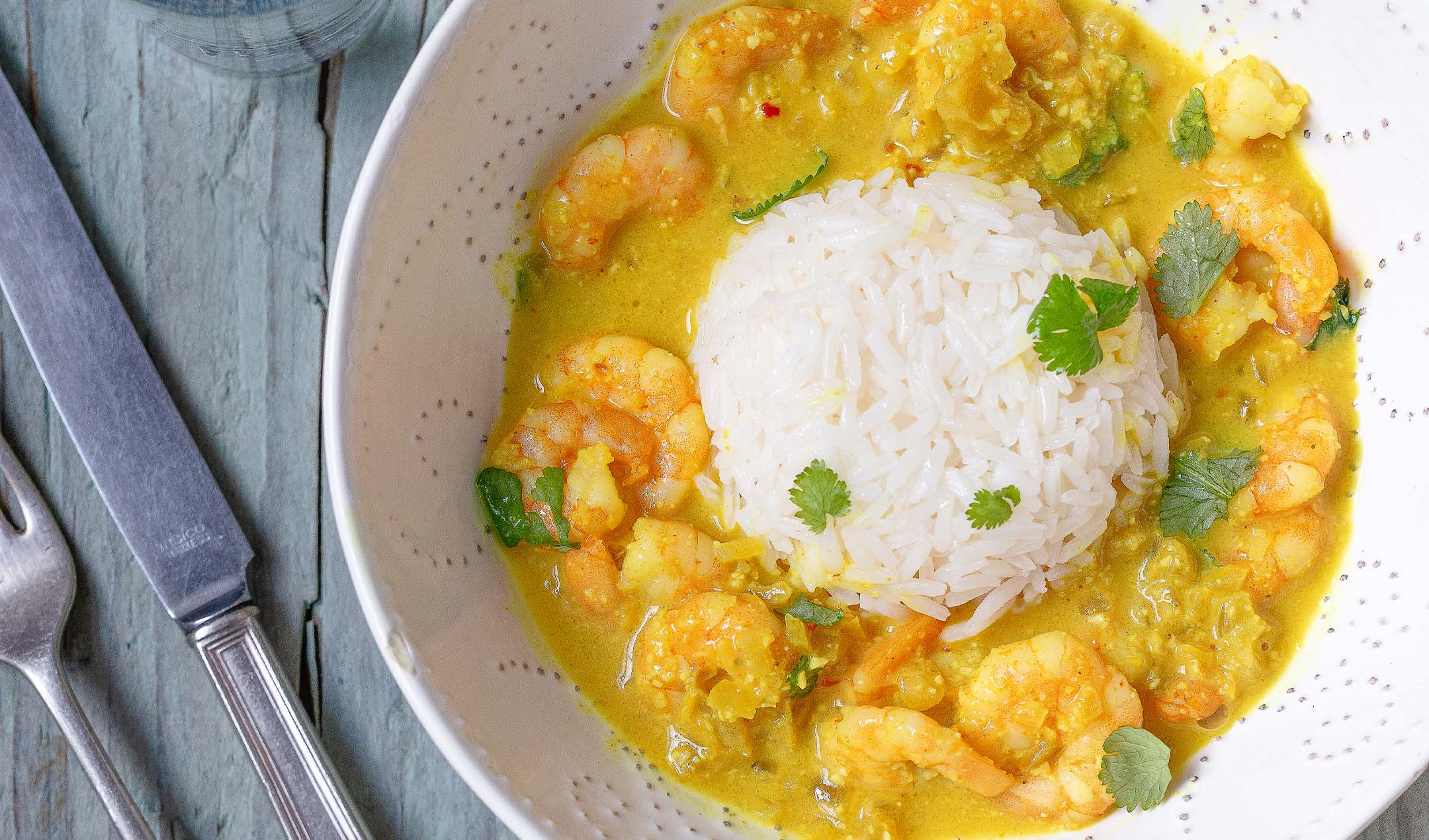 Quick prawn korma