Tick the ingredients you need to add your shopping list.
For the sauce:
For the tofu:
To serve:
To make the sauce, heat the oil in a saucepan over a medium heat and cook the onion for 5-6 minutes, or until softened and lightly browned. Add the ginger and garlic and cook for 30 seconds longer.
Stir in the curry powder, cumin, garam masala and turmeric and season with salt and pepper. Cook for 1-2 minutes.

 

Add the coconut milk, stock and mango chutney. Cook for five minutes, stirring occasionally. Remove from the heat and whizz with a stick blender until smooth.
Cut each block of tofu into six slices. Place the flour in a shallow bowl, beat the egg in a second and place the breadcrumbs in a third.
Turn the tofu slices in the flour to coat on all sides, then coat in the egg and finally dredge in the breadcrumbs, gently pressing them on to coat.

 

Heat the oil in a large pan over a medium heat. Cook the tofu for 2-3 minutes per side or until crisp and golden-brown, working in batches if necessary to avoid crowding the pan. Drain the tofu on kitchen paper.
Meanwhile, warm the sauce, adding a little extra water if needed.
Divide the rice almongst four shallow serving bowls or plates and top with the tofu. Pour over a little of the sauce and serve the rest separately. Garnish with black sesame seeds and spring onions.

 
Nutrition Facts
Per serving: 588kcals, 43.7g fat (28.1g saturated), 37.5g carbs (7.3g sugars), 19.1g protein, 5.4g fibre, 0.243g sodium
Popular in Dairy-free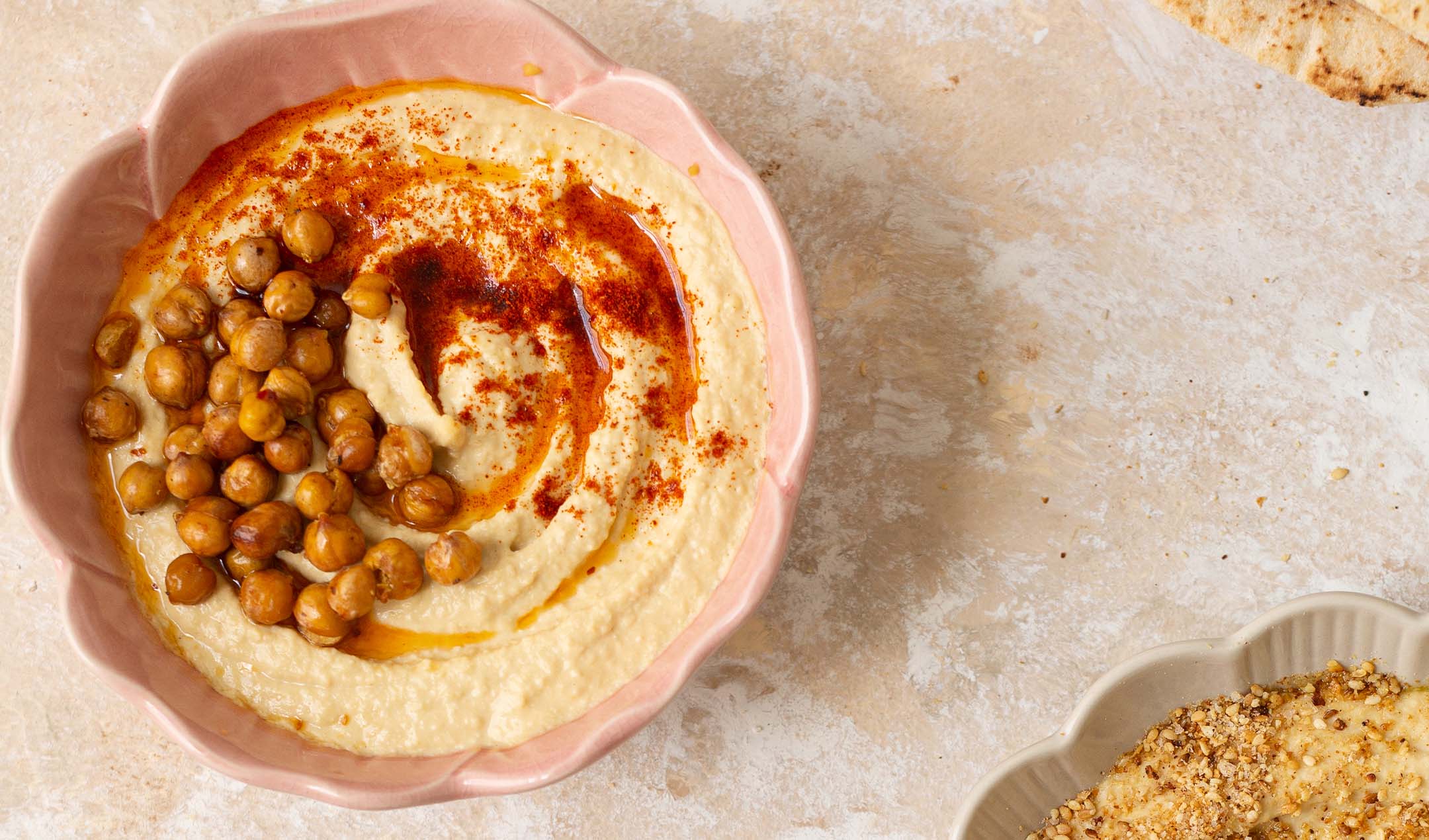 Hummus with chilli oil and crispy chickpeas