Tick the ingredients you need to add your shopping list.
Preheat the oven to 220˚C/200˚C fan/gas mark 7. Put half of the oil, dripping or lard in a roasting tin and place in the oven to heat up until very hot.
Heat the remaining fat in a pan over a medium heat. Brown the sausages on all sides.
Place the eggs in a large bowl and beat until thick. Beat in the flour and milk bit by bit until smooth, then stir in the beer and mustard. Leave the batter to sit for 15 minutes.
Once the sausages are browned all over and the batter has rested, take the roasting tin from the oven. Immediately pour in the fat from the sausage pan, followed by the batter, which should sizzle as it hits the tin. Add the sausages, spacing them out evenly, and return the roasting tin to the oven.
Bake the toad for 35 minutes or until the batter is golden brown and puffed up. Serve immediately with gravy, mash and peas.
Nutrition Facts
Per serving: 335kcals, 21.3g fat (5.4g saturated), 22.2g carbs, 1.5g sugars, 12g protein, 1.1g fibre, 0.238g sodium
Popular in Low sugar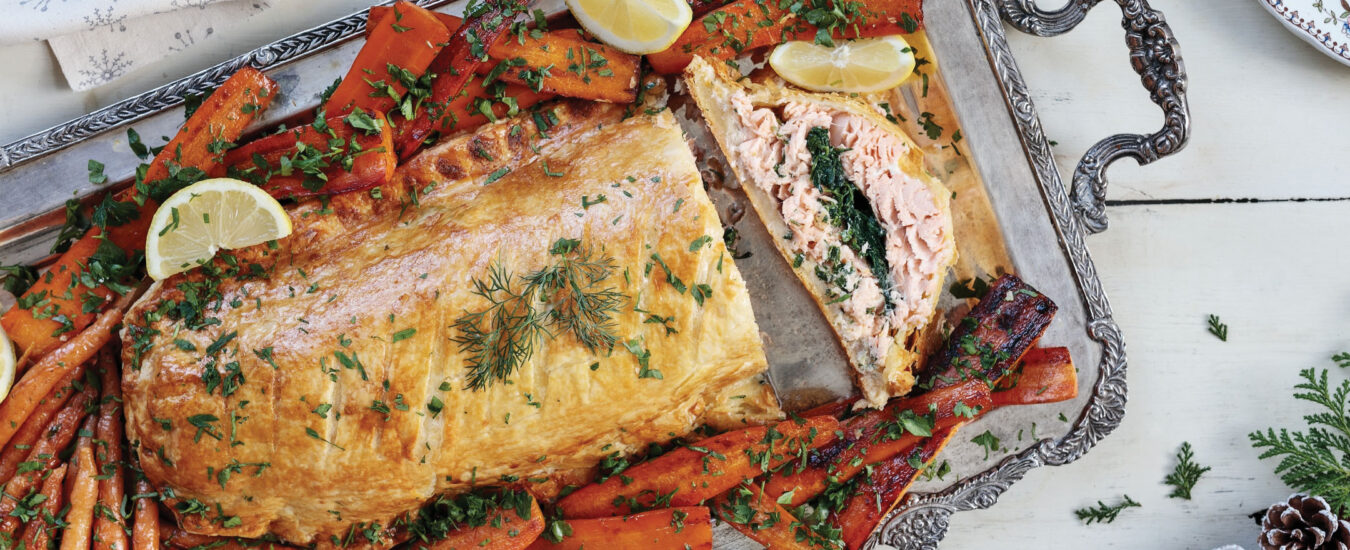 Salmon en croute