KALE PESTO
Makes about 300g
Toast 40g pine nuts in a dry pan over a medium-low heat until lightly browned, watching carefully and shaking the pan so they don't burn. Allow to cool, then place in a food processor and pulse until finely chopped. Add 200g roughly chopped kale and some salt and pepper, then pulse until finely chopped. Add 40g Parmesan and pulse to combine. Slowly pour in 120ml olive oil, pulsing to combine everything. Stir through pasta, drizzle over roasted baby potatoes or use any other way you would basil pesto.
---
SIMPLE BUTTERED KALE
Serves 4
Melt 40g butter or bacon fat in a large pan over a medium-high heat. Add 200g kale and cook for 1-2 minutes, stirring to coat. Add 1 tbsp water and cover with a lid. Cook for a further 2-3 minutes, then season generously with salt and black pepper and serve.
TOP TIP
Add crispy bacon lardons for extra flavour!
---
STIR-FRIED ASIAN KALE
Serves 4
Heat 1 tbsp toasted sesame oil in a large pan over a medium heat. Add 3 sliced garlic cloves and 1 x peeled and grated 3cm piece of fresh ginger. Cook for one minute, stirring. Add 200g kale and increase the heat to medium-high. Add 4 tsp soy sauce and 60ml water. Continue to stir-fry for 2-3 minutes until the kale is wilted but still slightly crunchy. Sprinkle with sesame seeds to serve.
Popular in Family meals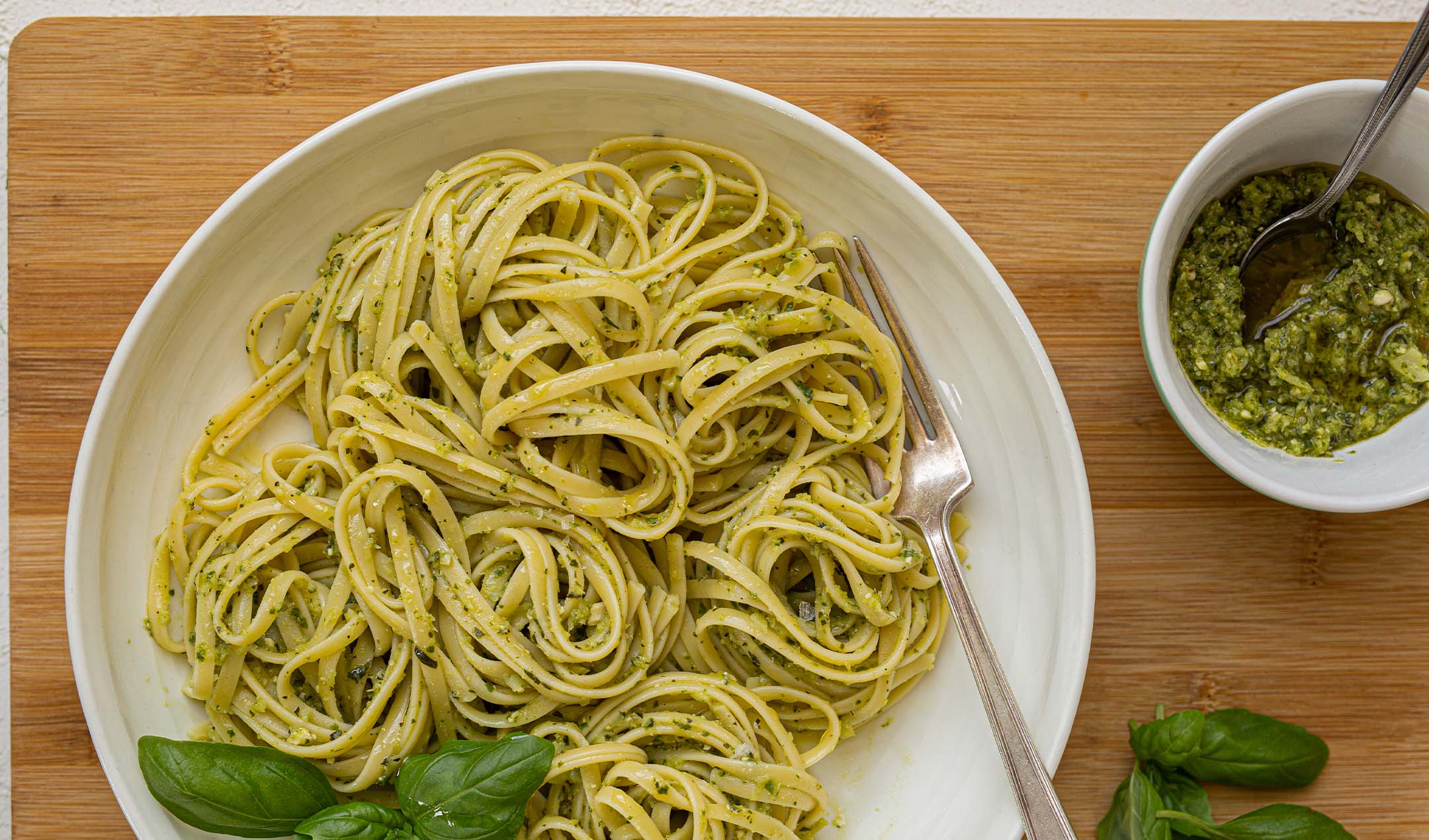 No-waste broccoli pesto pasta