The classic burger
Serves 4
Follow the basic beef burger recipe, then place 2 slices of Cheddar on top of each burger and allow to melt. Remove the burgers from the barbecue and allow to rest for five minutes before serving. Use this time to toast 4 burger buns. Spread mayonnaise on the bun tops and ketchup on the bottoms. Layer up to your liking with chopped lettuce, sliced tomato and red onion.
---
The classic side: Barbecue-baked potatoes
Serves 4
Scrub 4 large potatoes clean and rub all over with olive oil and salt. Use a knife to cut a cross shape into the top of the potatoes. Wrap the potatoes tightly in two layers of foil. Place on the barbecue and cook for one hour, turning over halfway through. Remove from the barbecue, carefully unwrap and squeeze the sides to open out the cross shape. Add your preferred toppings.
---
The classic sausage dog 
Serves 4
Follow the basic sausage dog recipe but omit the peppers and caramelise the onions as follows: Cook 2 sliced onions in oil over a medium-low heat for 20-25 minutes, stirring occasionally, until softened but not browned. Add 20g brown sugar, 1 tbsp balsamic vinegar and 1 tbsp lemon juice and continue to cook gently for another half an hour, stirring occasionally. Towards the end of the cooking time, increase the heat to medium-high and cook off any excess liquid, stirring continuously, until the onions are soft and sticky. Leave to cool a little.
To serve, use 4 crusty rolls in place of the hot dog buns and fill with rocket or lamb's lettuce. Place a sausage in each roll and top with a generous spoonful of caramelised onions. Finish with mustard.
---
The classic drink: Ice cream floats
Serves 4
Slowly fill four glasses three-quarters of the way with chilled cola. Carefully add 4 scoops of vanilla ice cream, one in each glass, and allow to sit for 10-20 seconds. Slowly top up with extra cola, tilting the glasses to reduce the foam.
---
TOP TIP: 
For an adults-only version, try using chocolate stout or porter in place of the cola!
Popular in American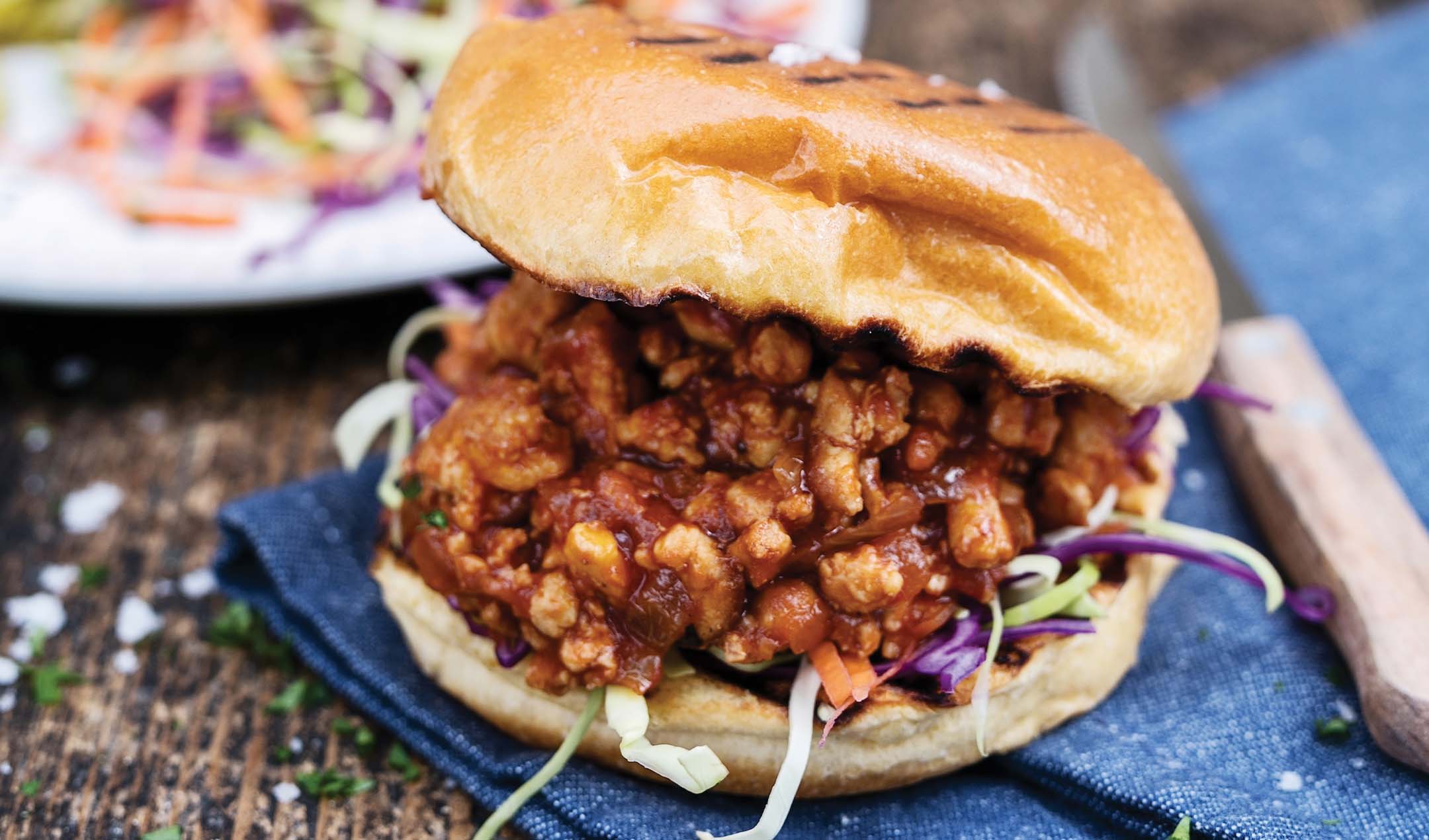 Turkey sloppy joes