The all-American burger: BBQ cheese and onion
Serves 4
Follow the basic beef burger recipe, then place 1 slice of American-style cheese on top of each burger and allow to melt. Remove the burgers from the barbecue and allow to rest for five minutes before serving. Use this time to toast 4 sesame seed burger buns. Layer up the burgers to your liking with lettuce, sliced tomato, crispy bacon, barbecue sauce and 1-2 thick fried onion rings.
---
The all-American side: Baked beans
Serves 4
Preheat the oven to 110˚C/90˚C fan/gas mark ¼. In a large casserole pot, cook 6 streaky bacon rashers over a medium heat until just lightly browned but not crispy. Remove to a plate lined with kitchen paper. Pour off most of the bacon fat, reserving about two tablespoons and any brown sticky bits in the pot. Add 2 chopped onions, 1 deseeded and chopped red pepper and 1 chopped jalapeño and cook for 5-6 minutes until softened. Add a splash of bourbon and bubble for 30 seconds, scraping the sticky bits from the bottom with a wooden spoon. Add 700ml chicken stock, 3 x 400g tins of cannellini beans, 180ml barbecue sauce, 3 tbsp black treacle, 60ml bourbon, 1 tbsp Dijon mustard, 1 bay leaf and ½ tsp each salt and black pepper. Transfer to the oven and cook, uncovered, for two hours or until thickened to your liking, stirring every 30 minutes. Remove the bay leaf and adjust the seasoning with more treacle, salt or black pepper to taste.
---
The all-American dessert: Barbecued doughnuts
Serves 4
Coat 4 jam doughnuts with cooking spray and place on a barbecue at a medium heat for 1-2 minutes per side until lightly browned on both sides. Transfer to plates and top each doughnut with a scoop of vanilla ice cream.
---
The all-American sausage dog: Chilli cheese dogs
Serves 4
Follow the basic sausage dog recipe but use hot dogs in place of sausages and omit the onions and peppers, topping instead with warm chilli con carne, plenty of grated Cheddar and some chopped onions.
Popular in American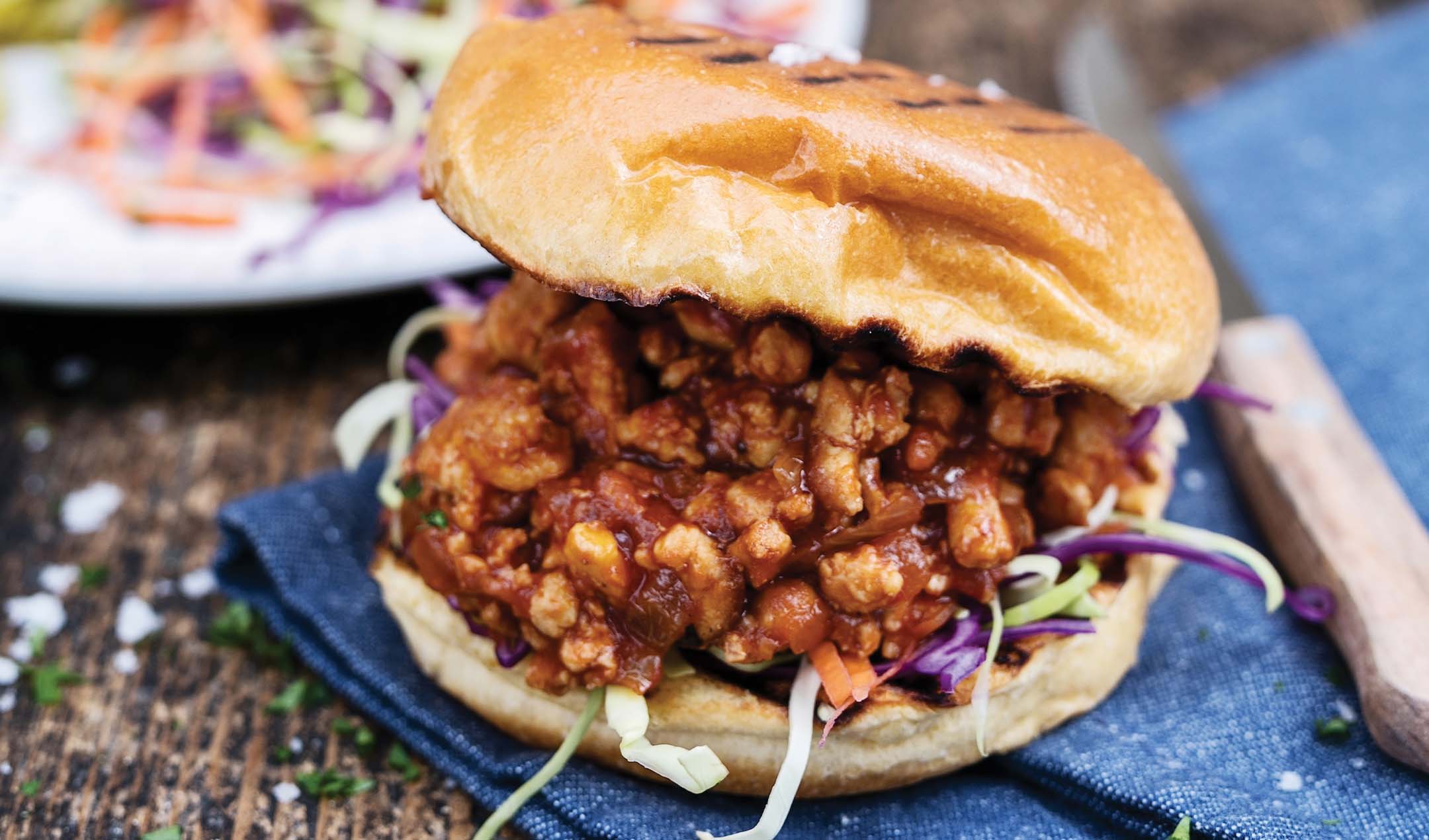 Turkey sloppy joes