Tick the ingredients you need to add your shopping list.
Heat the oil in a large pot over a medium heat. Add garlic, pepper and onion. Cook, stirring occasionally, for about 3-4 minutes until tender.

Stir in the red curry paste and ginger and cook for one minute until fragrant.

Stir in the fish stock and coconut milk, scraping any browned bits from the bottom of the pot.

Bring to a boil, then reduce the heat and cook, stirring occasionally for about 10 minutes until reduced by half.

Season the fish with salt and pepper.

Stir in the rice noodles, the fish, fish sauce and brown sugar. Cook for five minutes until the noodles are tender and the fish is cooked through.

Remove from the heat and stir in the spring onions, coriander, red chilli and lime juice. Season to taste and serve immediately.
Nutrition Facts
Per serving: 663kcals, 34.1g fat (23.7g saturated), 52.3g carbs (7.7g sugars), 34.3g protein, 3.2g fibre, 1.852g sodium 
Popular in Dairy-free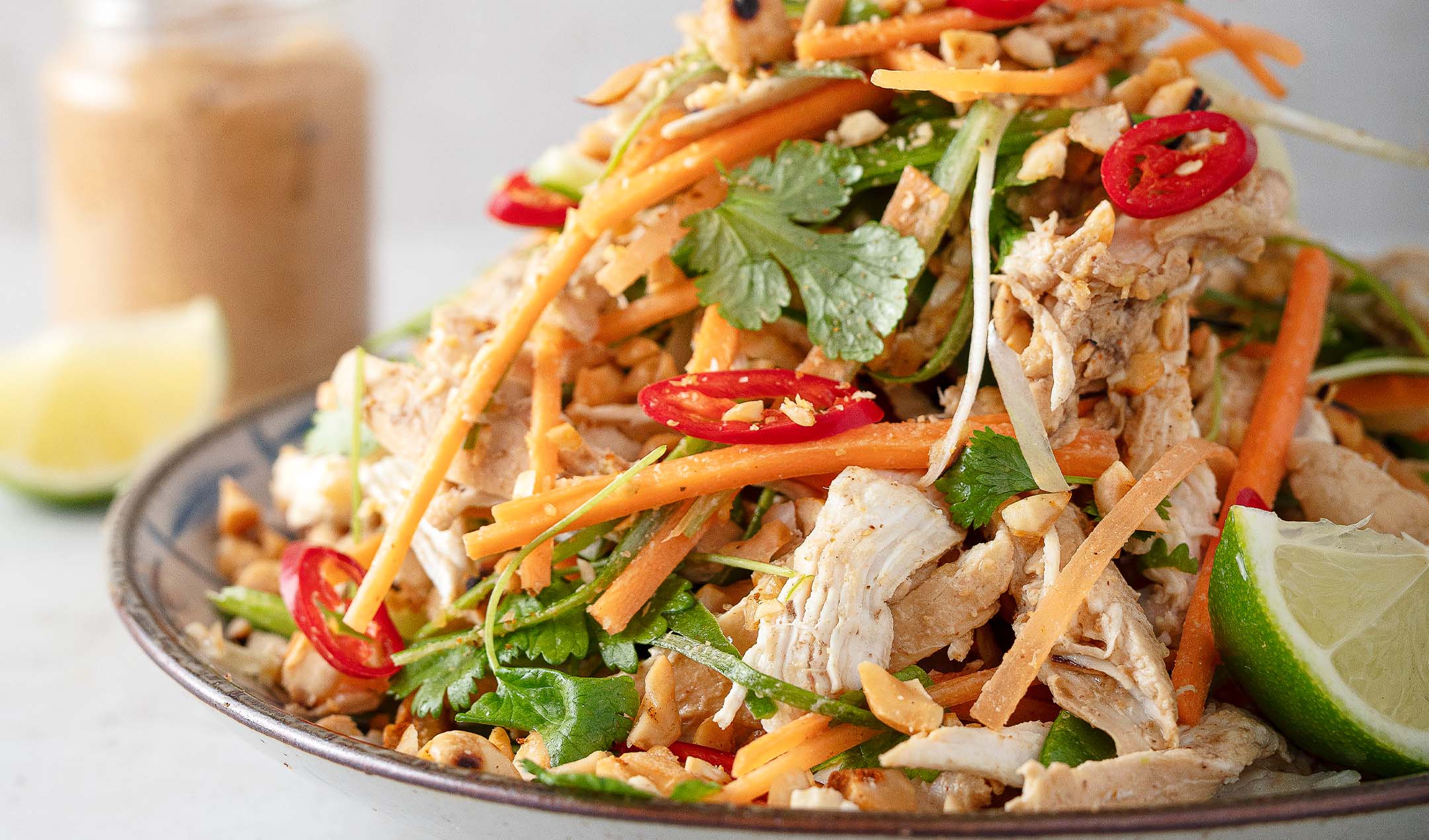 Peanut chicken salad