Tick the ingredients you need to add your shopping list.
For the Thai pesto
For the pasta
To serve
In a food processor, combine all of the ingredients for the Thai pesto and pulse until smooth. Season to taste and set aside.
Heat the oil in a pot over a medium heat, add the garlic and cook for one minute. Add the peppers and sugar snap peas and cook for 2-3 minutes. Add two tablespoons of the Thai pesto and cook for one minute longer.
Bring a large pot of salted water to the boil over a high heat and cook the pasta according to packet instructions. Drain the pasta well and add to the vegetables.
Toss until all the pasta is coated in the pesto, adding as much extra pesto as you like. Season to taste with salt and black pepper.
Divide between bowls and top with some sliced chilli and extra coriander.
Nutrition Facts
Per serving: 579kcals, 34.6g fat (11.9g saturated), 57.8g carbs (4.9g sugars), 15.8g protein, 7.6g fibre, 0.116g sodium 
Popular in Pasta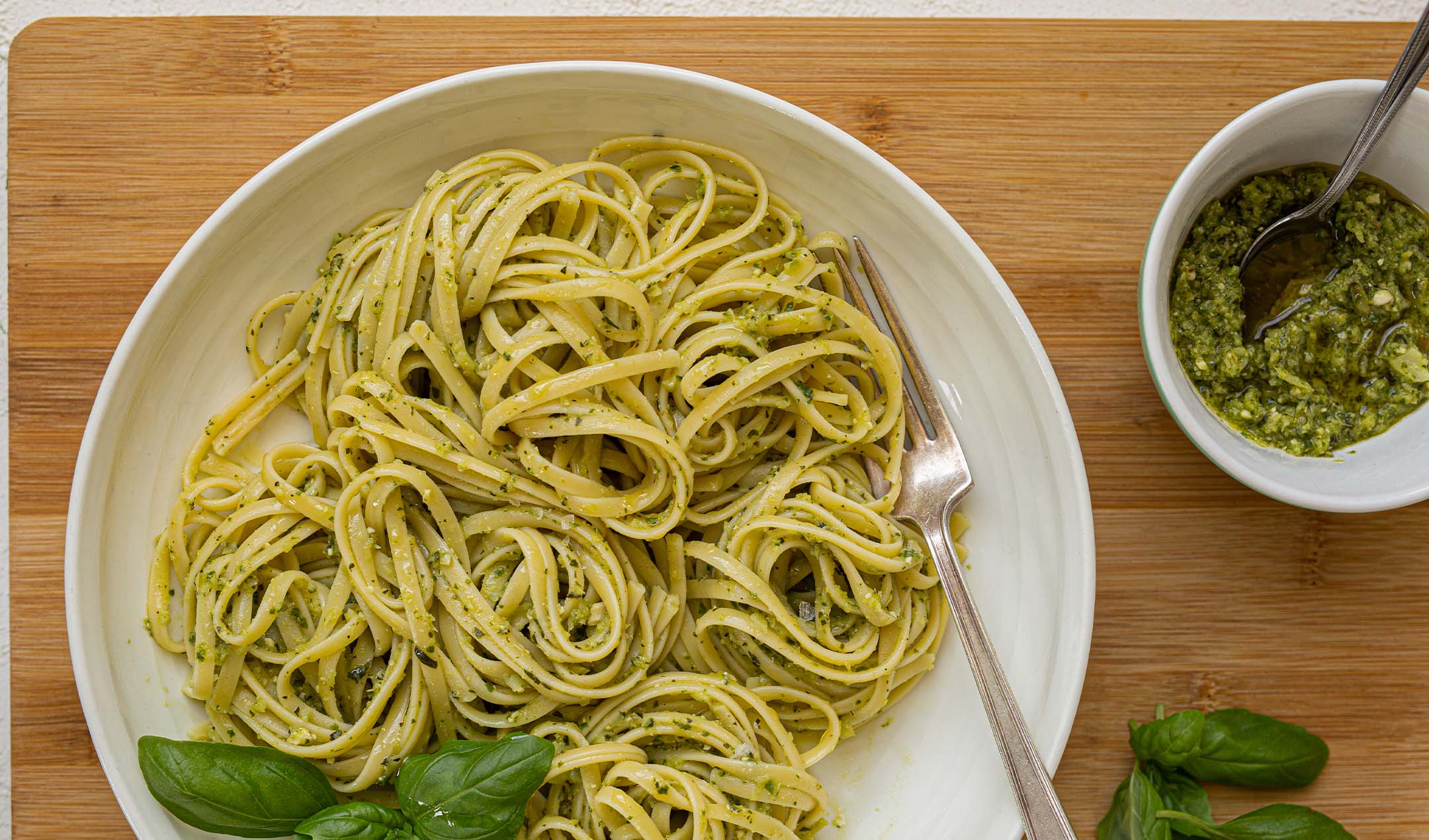 No-waste broccoli pesto pasta