Tick the ingredients you need to add your shopping list.
Start by making the curry paste. Add the lemongrass stalks to a food processor with the remaining curry paste ingredients. Whizz together until you end up with a thick, green paste. You will probably need to stop every now and then to scrape the sides down with a spoon to get all the ingredients to blend properly. If you don't have a food processor you can also use a high-powered blender (such as a NutriBullet) – it may just take a little longer. 

Add the curry paste to a large saucepan and warm over a low heat for 2–3 minutes. Add the chicken and stir, coating it in the curry paste. Cook for 4–5 minutes over a medium heat. Add the coconut milk, chicken stock, fish sauce and sugar or stevia and bring to the boil for 2 minutes.

Reduce the heat and add the red peppers, baby corn and spring onions. Simmer for at least 15 minutes until the sauce thickens. Serve over cauliflower rice. Garnish with basil or coriander leaves and add an extra squeeze of lemon juice for more brightness.
Recipe and photos from Beat the Bloat by Maeve Madden, published by Kyle Books. 
Nutrition Facts
Per serving: 646kcals,43.1gfat(30.5gsaturated),19.8gcarbs (7.2g sugars), 48.9g protein, 5.2g fibre, 0.494g sodium 
Popular in Chicken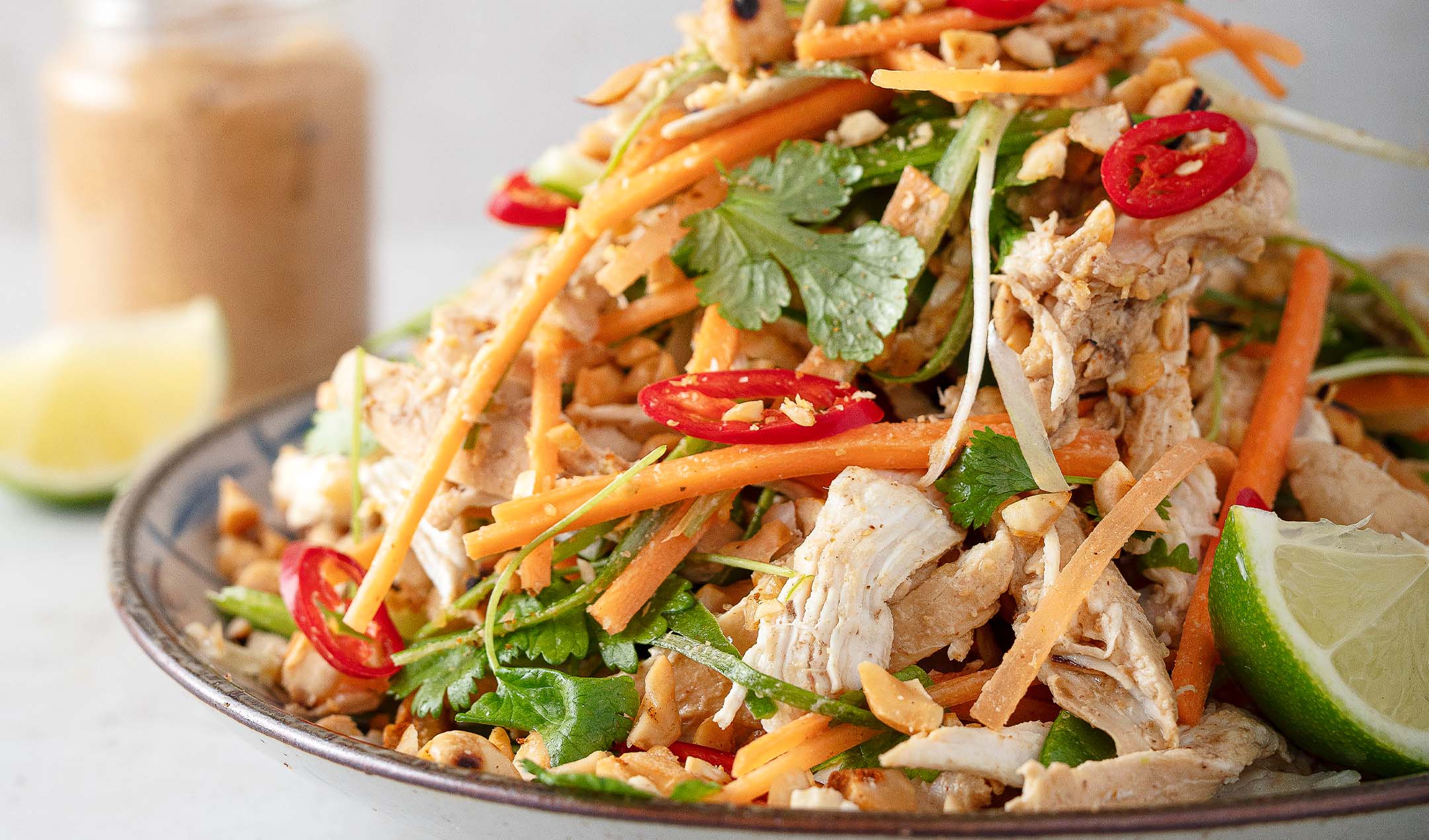 Peanut chicken salad