Tick the ingredients you need to add your shopping list.
Heat one tablespoon of the oil in a large pan over a high heat. Add the garlic and one of the sliced chillies and cook for about 30 seconds, stirring, until fragrant.
Add the beef mince and season with black pepper. Cook for 8-10 minutes, breaking up lumps with a wooden spoon until no pink parts remain and the beef begins to crisp.
Add the stock and two-thirds of the basil and cook for two minutes, stirring, until the basil has wilted.
In a small bowl, combine the carrots, spring onions, the remaining chilli, the remaining basil leaves, one tablespoon of lime juice and the remaining tablespoon of oil. Toss to coat everything together.
In a separate bowl, combine the soy sauce, fish sauce, brown sugar and remaining lime juice and stir until the sugar dissolves.
To serve, place a portion of coconut rice in each of four bowls. Top with the crispy beef and shredded vegetables, then drizzle with the soy dressing. Serve with extra lime wedges for squeezing over.
Nutrition Facts
Per Serving: 306kcals, 14.1g fat (4.1g saturated), 7.3g carbs, 3.2g sugars, 35.9g protein, 1.3g fibre, 0.966g sodium
Popular in Beef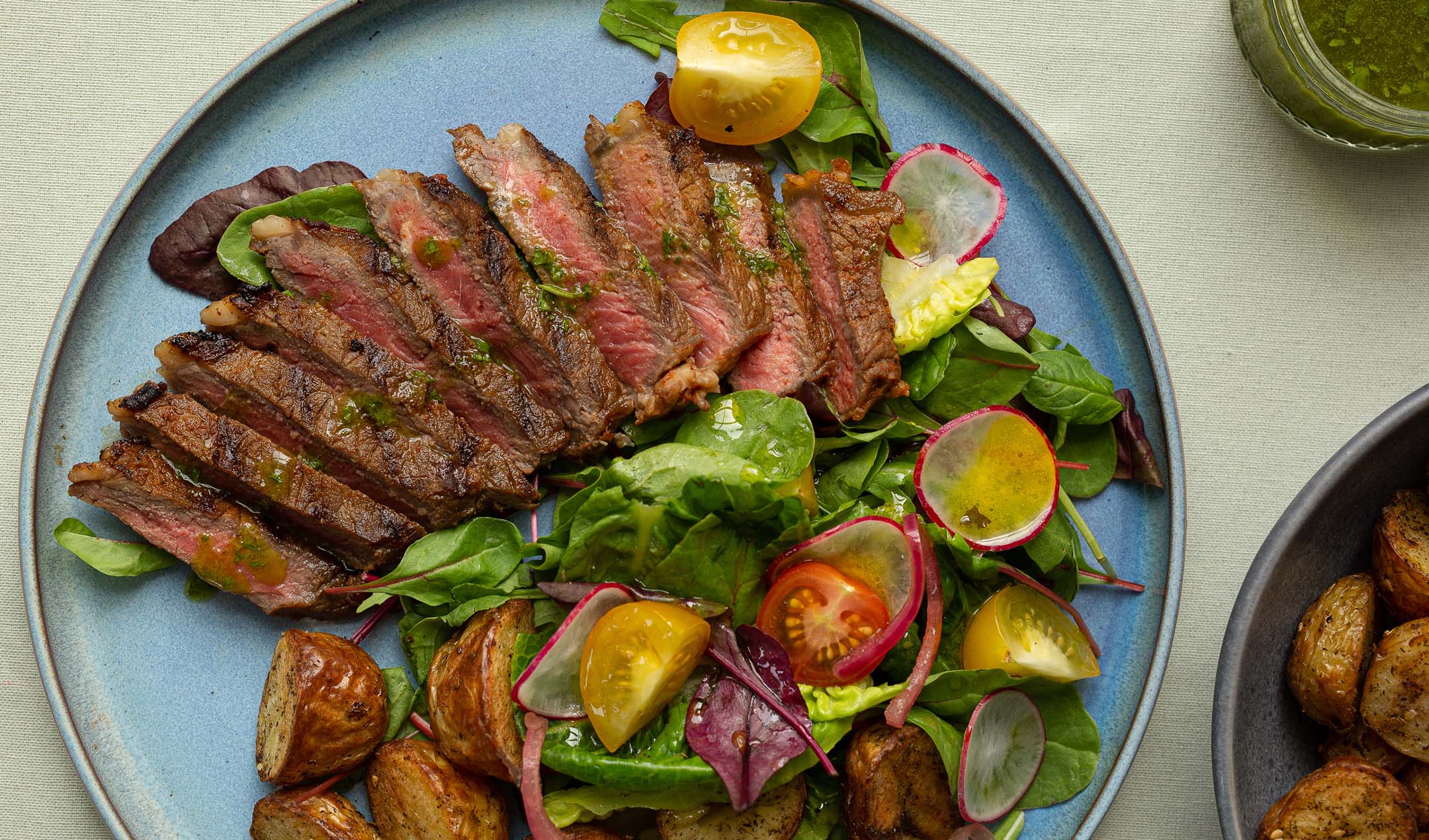 Steak salad, air fryer crispy potatoes and zingy coriander oil