Tick the ingredients you need to add your shopping list.
In a wide bowl, mix the soy sauce, sweet chilli sauce and sesame oil together. Add the turkey to the bowl, toss to coat well and allow to marinate for 30 minutes.
Preheat the oven to 200°C/180°C fan/gas mark 6. Line a baking tray with tin foil.
Thread the turkey pieces and vegetables onto the skewers, alternating them so they look nice and colourful. Place the skewers on the baking tray in a single layer and pour over the sweet chilli sauce mixture.
Place the tray in the oven and cook the skewers for 25 minutes or until the turkey pieces are completely cooked. Turn them once or twice during cooking.
These skewers can be eaten warm or you can let them cool and pack them into your lunchbox.
Nutrition Facts
Per serving: 195kcals, 3.1g fat (0.5g saturated), 22.1g carbs, 7.7g sugars, 19.7g protein, 3.2g fibre, 1.472g sodium
---
TOP TIP: You can easily replace the turkey in this recipe with chicken or pork fillet. Make this quick potato salad to serve with the skewers
Popular in Dairy-free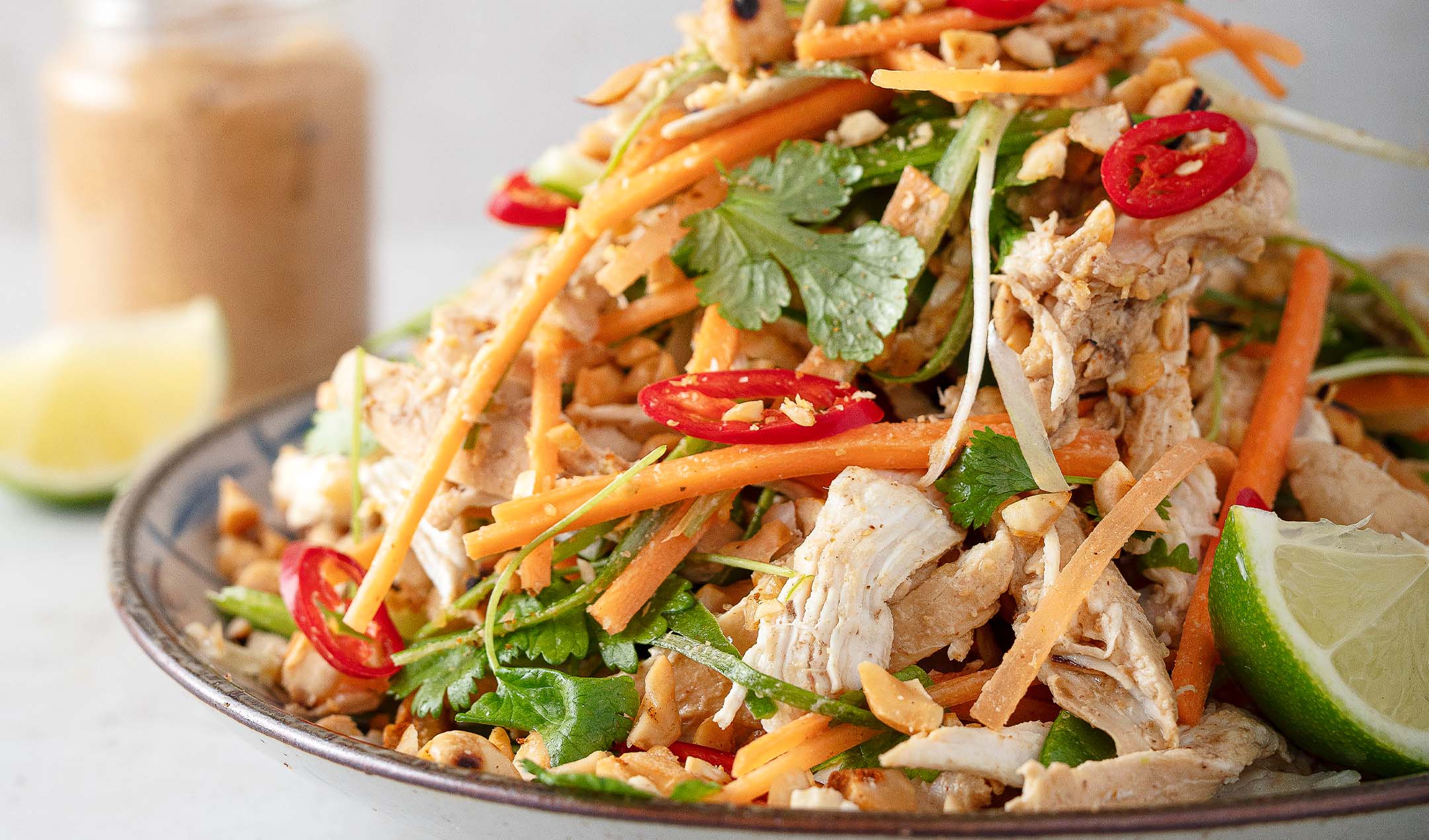 Peanut chicken salad