Tick the ingredients you need to add your shopping list.
In a shallow baking dish, combine the sweet chilli sauce, marmalade, soy sauce and lemon juice. Whisk to combine and add the garlic and spring onions. Transfer four tablespoons of the marinade into a jug and set aside.
Season the salmon with salt and pepper and place in the dish skin side up. Allow to marinate for at least one hour.
Preheat the grill to a high heat. Line a baking tray with tin foil and coat lightly with cooking spray or a little oil.
Take the salmon out of the pan and shake off any excess marinade. Place the salmon fillets on the tin foil, skin side down, and cook under the grill for 6-10 minutes until the fish is opaque and cooked to your liking.
Pour the reserved marinade from the jug over the top of the salmon before serving. Garnish with spring onions and serve with noodles and stir-fried vegetables.
Nutrition Facts
Per serving: 267kcals, 10.1g fat (1.5g saturated), 12g carbs, 3.5g sugars, 32.6g protein, 0.5g fibre, 0.753g sodium
---
MAKE IT YOURS:
If you don't want to grill the salmon, preheat the oven to 200˚C/180˚C fan/gas mark 6 and bake it for 10-12 minutes. For a gluten-free version, simply substitute the soy sauce for tamari.
Popular in Dairy-free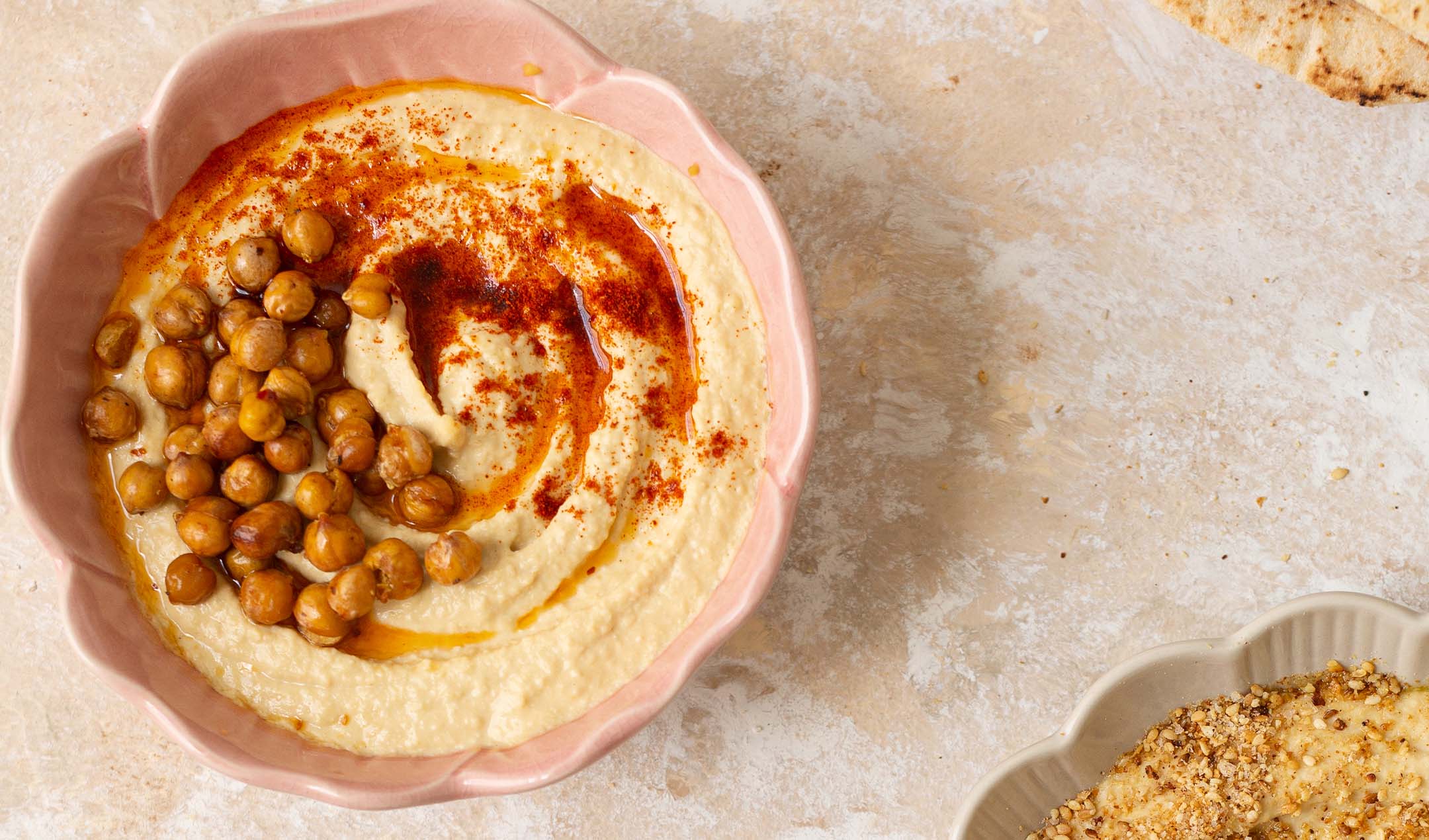 Hummus with chilli oil and crispy chickpeas