Tick the ingredients you need to add your shopping list.
Preheat the oven to 200°C/180°C fan/gas mark 6.
Line a large baking tray with baking parchment. Add the sheet of puff pastry to the tray. Trim a 2cm strip from each side of the pastry. Brush the remaining sheet of pastry with egg wash, then add each strip back on top, along the edge on all four sides, trimming if needed.
Using the back of a sharp knife, score a criss-cross design into the stripes of pastry, then brush with egg wash. Bake for 20 minutes or until golden brown. The centre will puff up, but don't worry, you can deflate the pastry gently by pressing down on it with a tea towel when it comes out of the oven. Allow to cool fully.
While the pastry is baking, add the asparagus, chorizo, one teaspoon of oil and a pinch of salt and black pepper to a baking tray and roast in the oven for eight minutes. Remove from the oven, chop the asparagus into thirds and toss in half the lemon juice.
In a small bowl, mix the crème fraîche with one teaspoon of oil, the remaining lemon juice and season to taste with salt and pepper.
Spread the crème fraîche mixture over the tart base in an even layer, dot the pesto over it and scatter the asparagus, peas, and crispy chorizo on top. Garnish with mint leaves and lemon zest to serve.
Nutrition Facts
Per serving: 778kcals, 64.6g fat (10.9g saturated), 38.1g carbs, 3.2g sugars, 13.4g protein, 3.5g fibre, 0.419g sodium
Popular in Diabetic-friendly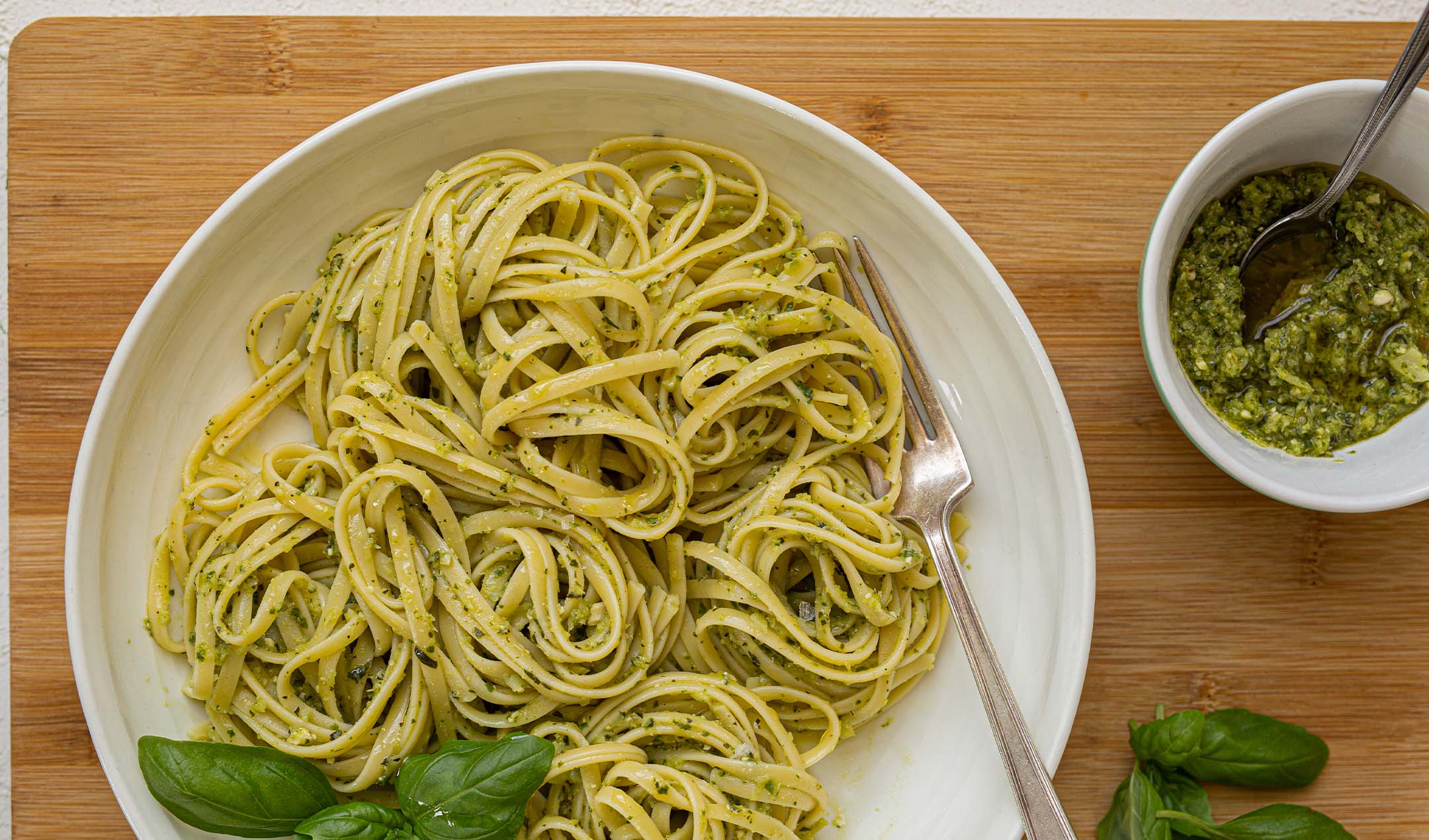 No-waste broccoli pesto pasta