Tick the ingredients you need to add your shopping list.
Add the rhubarb to a saucepan over a medium-high heat and stir in the caster sugar, cornflour, salt and water. Cook for 8-10 minutes until the rhubarb is soft and the liquid is thick and syrupy. Leave to cool to room temperature.
Mix in the strawberries and orange zest.
Preheat the oven to 220˚C/200˚C fan/gas mark 7 and line two baking trays with parchment paper.
Lightly roll out the pastry sheets on a floured surface and cut each sheet into four squares. Brush the border of each square with the beaten egg.
Place a spoonful of the filling into the middle of each square, then fold the corners together to make a triangular parcel. Seal the edges by pressing with the back of a fork.
Use a sharp knife to cut a few slits into the top of each parcel. Place on the baking trays and bake for five minutes, then reduce the temperature to 180˚C/160˚C fan/gas mark 4 and bake for another 20-25 minutes until puffed and golden brown.
Whisk together the icing sugar, vanilla and orange juice until smooth. Drizzle over the warm turnovers to serve.
Nutrition Facts
Per Serving 602kcals, 31.3g fat (7.9g saturated), 75.1g carbs, 35.5g sugars, 7.4g protein, 3.1g fibre, 0.356g sodium
Popular in Lunchbox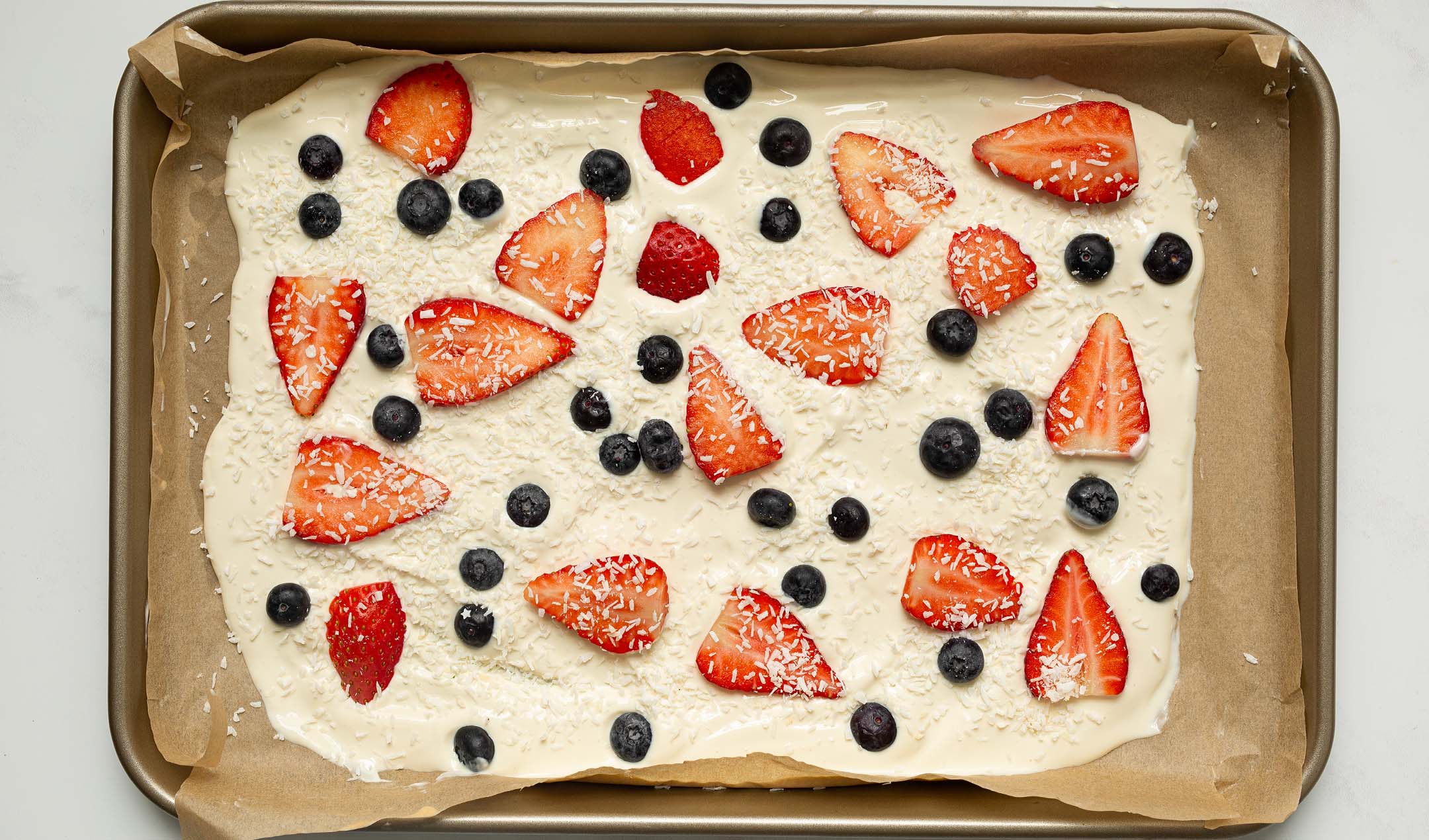 Yogurt bark