Tick the ingredients you need to add your shopping list.
Heat the oil in a large pan over a medium heat. Cook the onion, carrot, celery and pepper for 5-6 minutes, or until softened. Season with salt and pepper.
Add the garlic and cook for two minutes longer.
Turn the heat to medium-high. Add the balsamic vinegar and bubble until reduced.
Add the dried basil, tinned tomatoes and 350ml water and bring to the boil. Reduce the heat and simmer for 20 minutes, then remove from the heat. Season to taste.
Meanwhile, bring a large pan of salted water to the boil over a high heat and cook the penne according to package instructions. Drain well, reserving a little of the pasta water.
Stir in the drained pasta with a splash of the reserved pasta water. Stir to combine, then divide amongst serving bowls. Top with the grated Parmesan and serve.
Nutrition Facts
Per serving: 397kcals, 6.4g fat (1.6g saturated), 71g carbs (7.3g sugars), 14.4g protein, 4.4g fibre, 0.134g sodium
Popular in Low sugar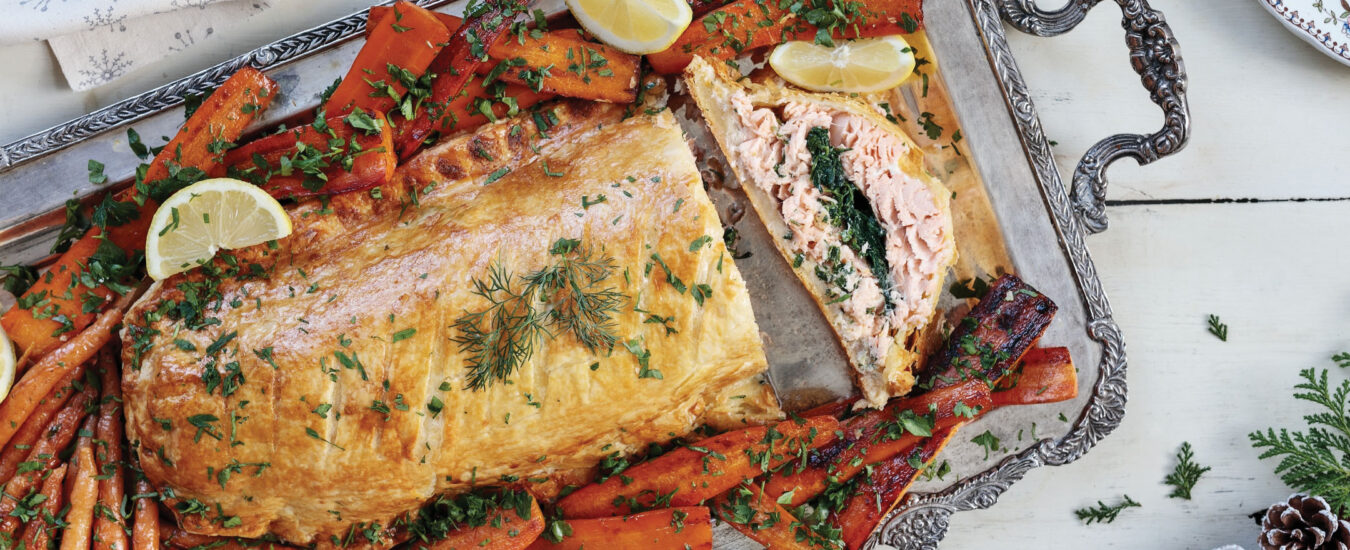 Salmon en croute