Tick the ingredients you need to add your shopping list.
For the marinade:
For the chilli sauce:
To serve:
---
Combine all of the ingredients for the marinade together in the bowl of a food processor and whizz until smooth.
Place the lamb chops in a sealable bag and add the marinade. Seal the bag and use your hands to make sure the chops are completely coated.Place in the fridge overnight or for at least four hours.
In a bowl. mix together all of the ingredients for the chilli sauce. Set aside.
Place a large griddle pan over a medium-high heat and brush with oil. Wipe the excess marinade off the lamb chops and cook for 2-3 minutes per side. Brush a small amount of the chilli sauce on both sides of the chops, then transfer to a plate, tent loosely with foil and allow to rest for 10 minutes.
Serve the chops with potato salad and the remaining chilli sauce.
Note: sriracha sauce can be used as an alternative to gochujang chilli paste, if you wish.
Nutrition Facts
Per serving: 467kcals, 17.6g fat (5.5g saturated), 20g carbs (12.8g sugars), 54.1g protein, 1.9g fibre, 0.76g sodium
Popular in Dairy-free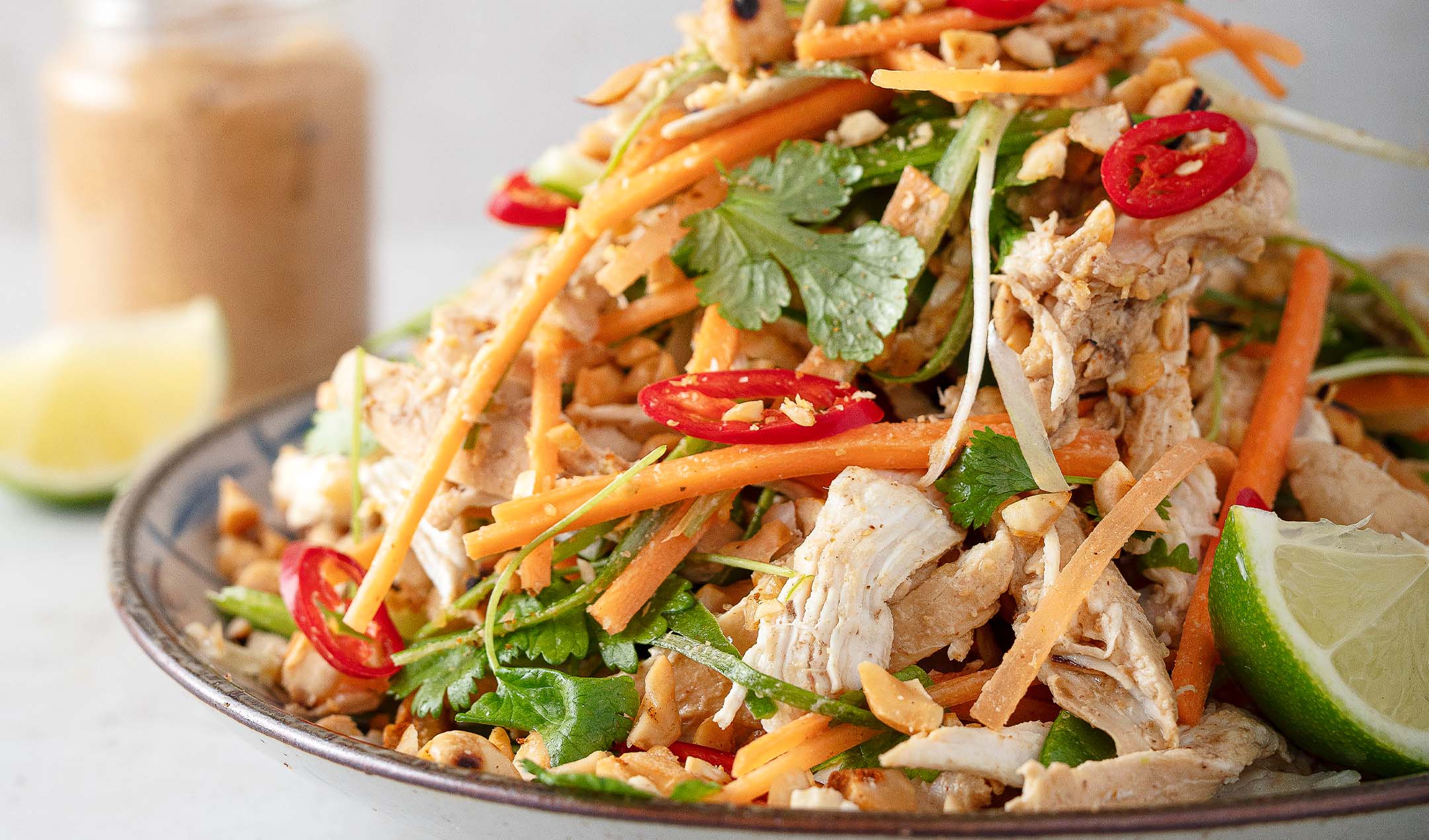 Peanut chicken salad