Tick the ingredients you need to add your shopping list.
Preheat the oven to 180˚C/160˚C fan/gas mark 4. Toast the almonds in a dry pan over a medium heat for 3-4 minutes, shaking the pan every minute or so on and being watchful so that they don't burn. Set aside.
Cook the noodles in a large pot of boiling salted water according to the packet instructions. Drain them, rinse them under cold water and set aside.
Heat a teaspoon of vegetable oil in a large pan over a medium-high heat. Season the steak and cook for four minutes per side until slightly charred in places. Transfer to a plate and rest for 10 minutes, then slice the steak thinly against the grain.
While the steak rests, wipe out the pan with kitchen paper and heat three tablespoons of vegetable oil over a medium heat. Add the whites of the spring onion with the garlic, chilli and ginger and stir for one minute. Add the pak choi and carrots and cook, stirring occasionally, for about four minutes.
In a small bowl, combine the oyster sauce, soy sauce, vinegar, sesame oil, and 120ml water and whisk together. Pour the sauce over the vegetables and bring to a simmer. Add the greens of the spring onions, almonds and noodles and toss everything together.
Divide the stir-fry between serving plates and top with the sliced steak.
Nutrition Facts
Per serving: 623kcals, 29.1g fat (6.3g saturated), 46.8g carbs, 7g sugars, 44.6g protein, 11.1g fibre, 1.31g sodium
Popular in Beef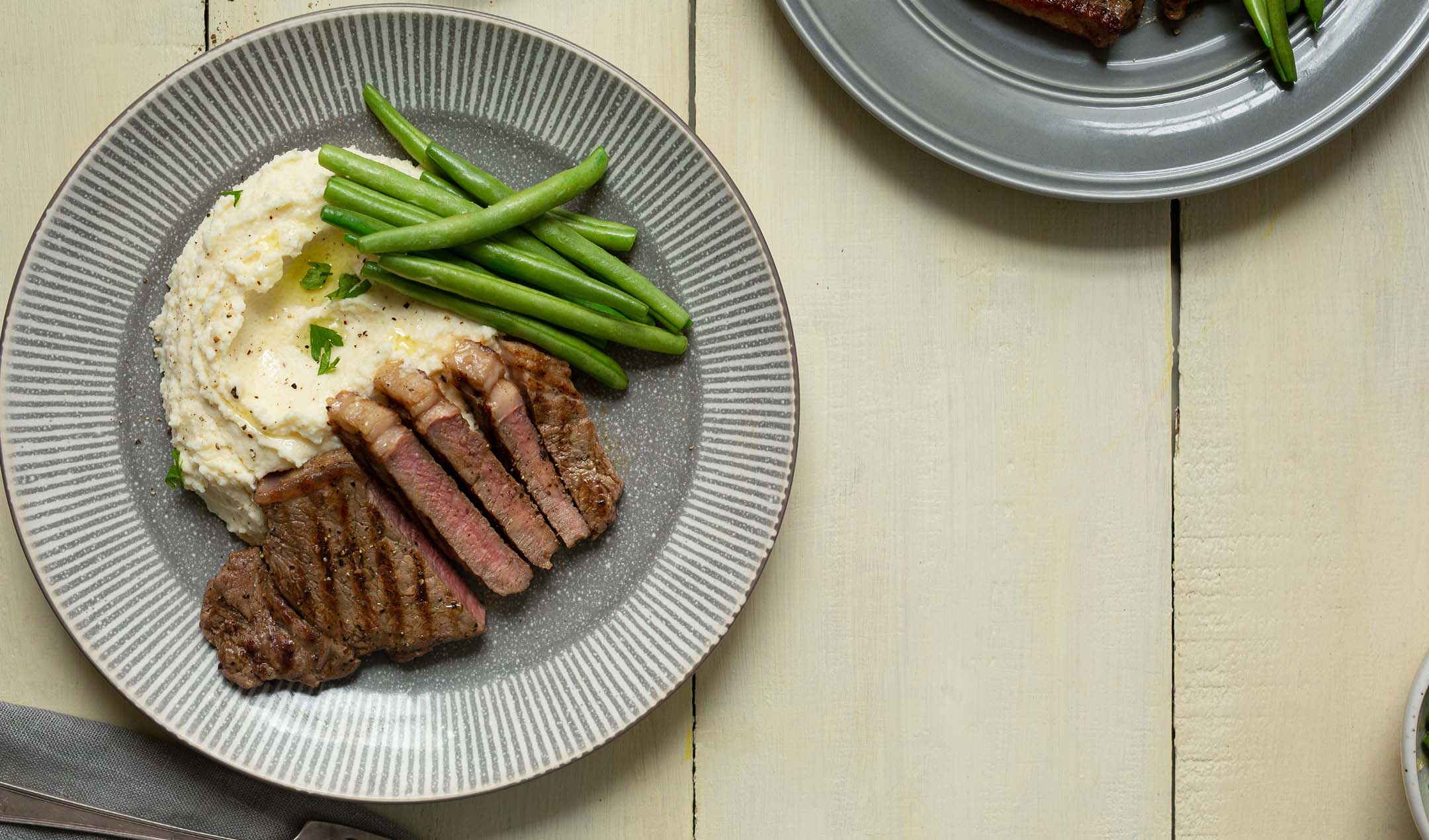 Steak with greens & celeriac mash