Tick the ingredients you need to add your shopping list.
In a pan or under the grill, cook the black pudding until just cooked through. Set aside.
Heat the oil in an ovenproof pan over a medium heat and cook the onion for 8-10 minutes until soft and golden in colour.
Add the Brussels sprouts and stir to combine well. Add the stock, mustard and apple cider vinegar and cook for 3-4 minutes. Crumble in the pudding and season to taste.
Use a spoon to create two to four wells in the mixture. One at a time, crack the eggs into a saucer and gently slide into one of the wells. Cover the pan with a lid, turn the heat to medium-low heat and cook for 5-7 minutes or until the eggs are cooked to your liking. Serve with toast and some tomato chutney, if desired.
Note: Vegetable stock can be used as an alternative to chicken stock, if you wish.
Nutrition Facts
Per serving: 275kcals, 16.4g fat (3.8g saturated), 19.8g carbs (5.1g sugars), 13.5g protein, 6.8g fibre, 0.288g sodium
Popular in Eggs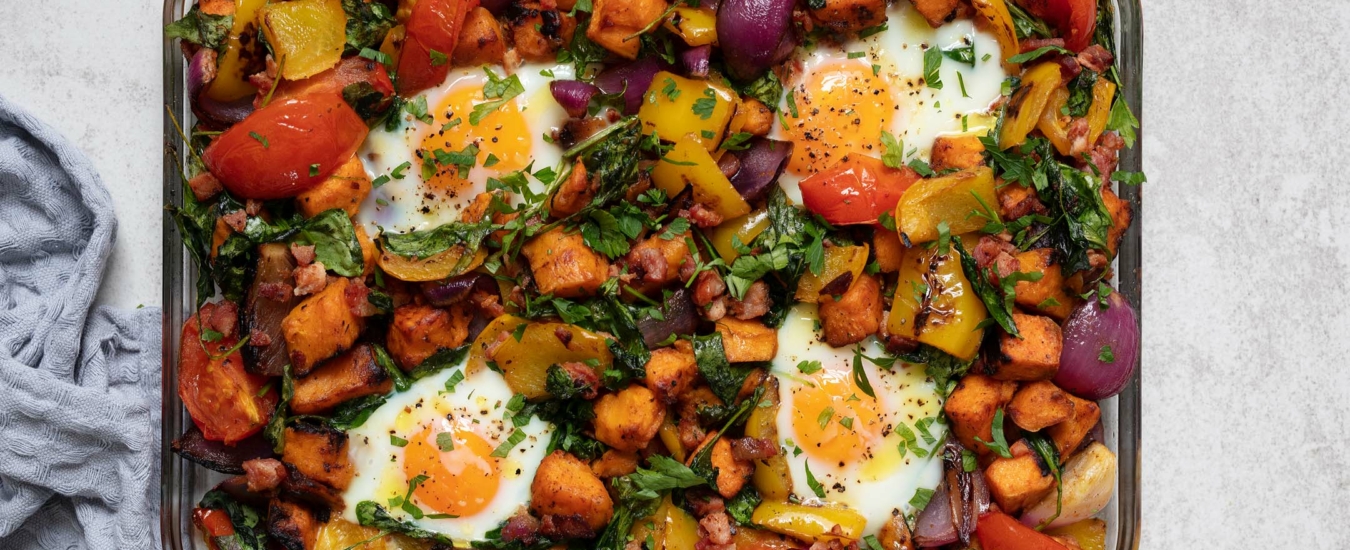 One-tray brunch bake