Tick the ingredients you need to add your shopping list.
Remove the lamb from the fridge one hour before cooking. Pat it dry with kitchen paper.
Preheat the oven to 200˚C/180˚C fan/gas mark 6.
Rub the lamb all over with lemon juice, salt and black pepper.
Make small slits all over the leg of lamb and insert a garlic sliver and a sprig of rosemary into each one.
Place the lamb on a rack in a roasting tin, fat side up. Cover the lamb with foil and roast for 30 minutes, then remove the foil and roast for another 40-50 minutes for medium-rare, or until cooked to your liking.
Remove the lamb to a board and cover in foil. Allow the meat to rest for 20 minutes before carving.
Stir together the Cooking Cream, Feta, fresh mint and lemon juice.
Slice the lamb and serve with the creamy mint sauce.
Nutrition Facts
Per serving: 521kcals, 21.1g fat (8g saturated), 4.1g carbs, 1.8g sugars, 74.6g protein, 1.1g fibre, 0.285g sodium
Popular in Gluten-free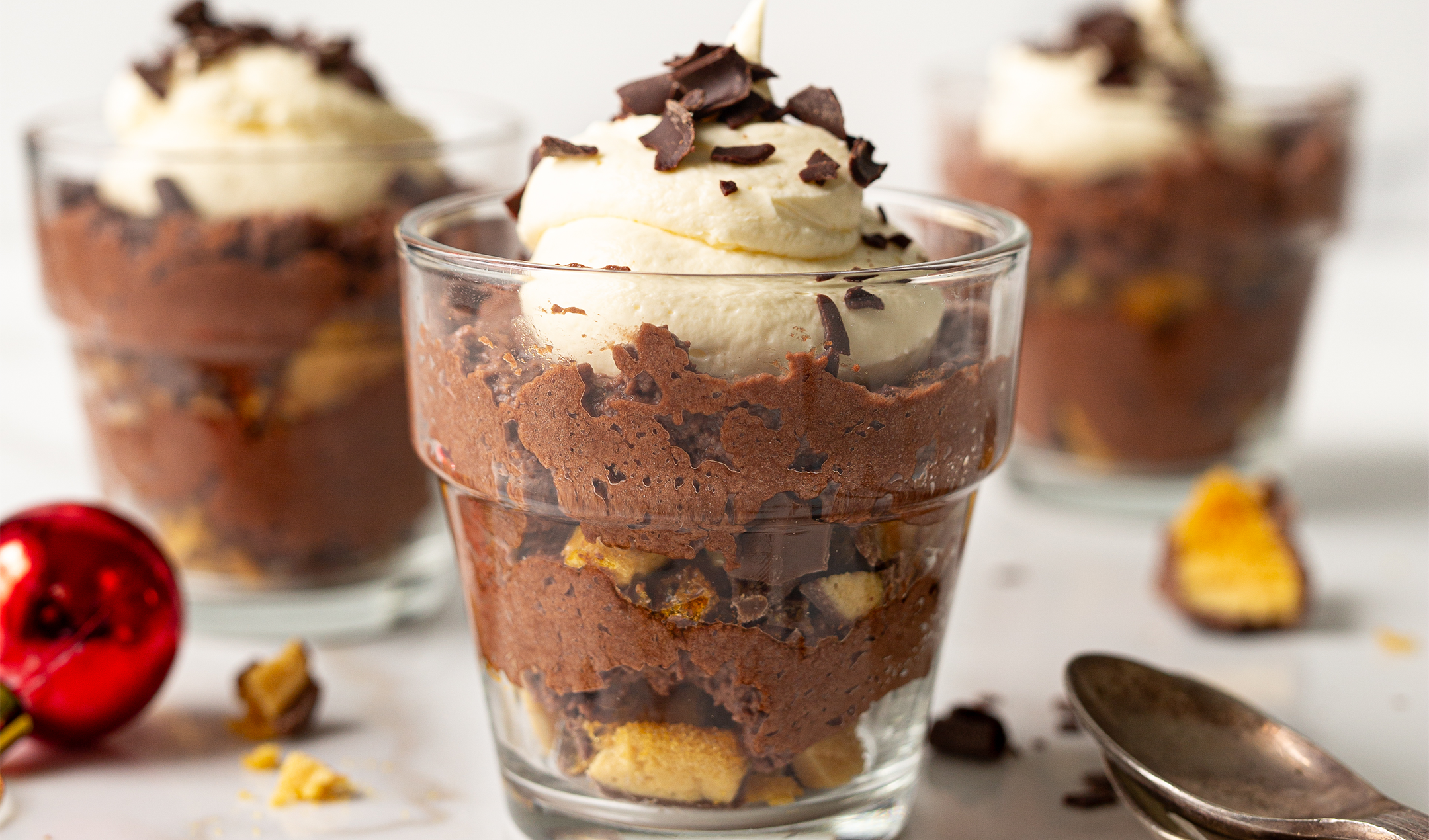 Gluten-free chocolate and honeycomb mousse by EUROSPAR