Tick the ingredients you need to add your shopping list.
For the filling:
For the dumpling topping:
Melt the butter in a large pan over a medium heat and cook the onion and leeks for 6-8 minutes until softened. Season with salt and pepper, add the carrots and cook for 3-4 minutes longer.

Stir in the flour and cook, stirring, over a low heat for 2-3 minutes.

Gradually add the hot stock, stirring constantly. Keep stirring for another 2-3 minutes until smooth.

Add the peas to the pan along with the cream and cooked chicken. Season to taste with salt and pepper. Stir well, then remove from the heat.

Divide the chicken and vegetable mixture amongst six individual pie dishes or ramekins.

Preheat the oven to 190˚C/170˚C fan/gas mark 5.

For the topping, combine the flour, baking powder, parsley and salt. Rub in the butter until the mixture resembles coarse crumbs. Gradually add the milk and gather together to form a dough.

Roll out the dough and use a pastry cutter or floured glass to cut out six circles just small enough to fit inside the rims of the pie dishes.

Place the dumpling toppings on top of the filling. Brush the tops of the pies with egg and place the dishes on a large baking tray.

Bake for 30-40 minutes until the insides are bubbling and the tops are golden.
Nutrition Facts
Per serving: 601kcals, 30.2g fat (15.3g saturated), 40g carbs (6.8g sugars), 42g protein, 4.4g fibre, 0.984g sodium
Popular in Chicken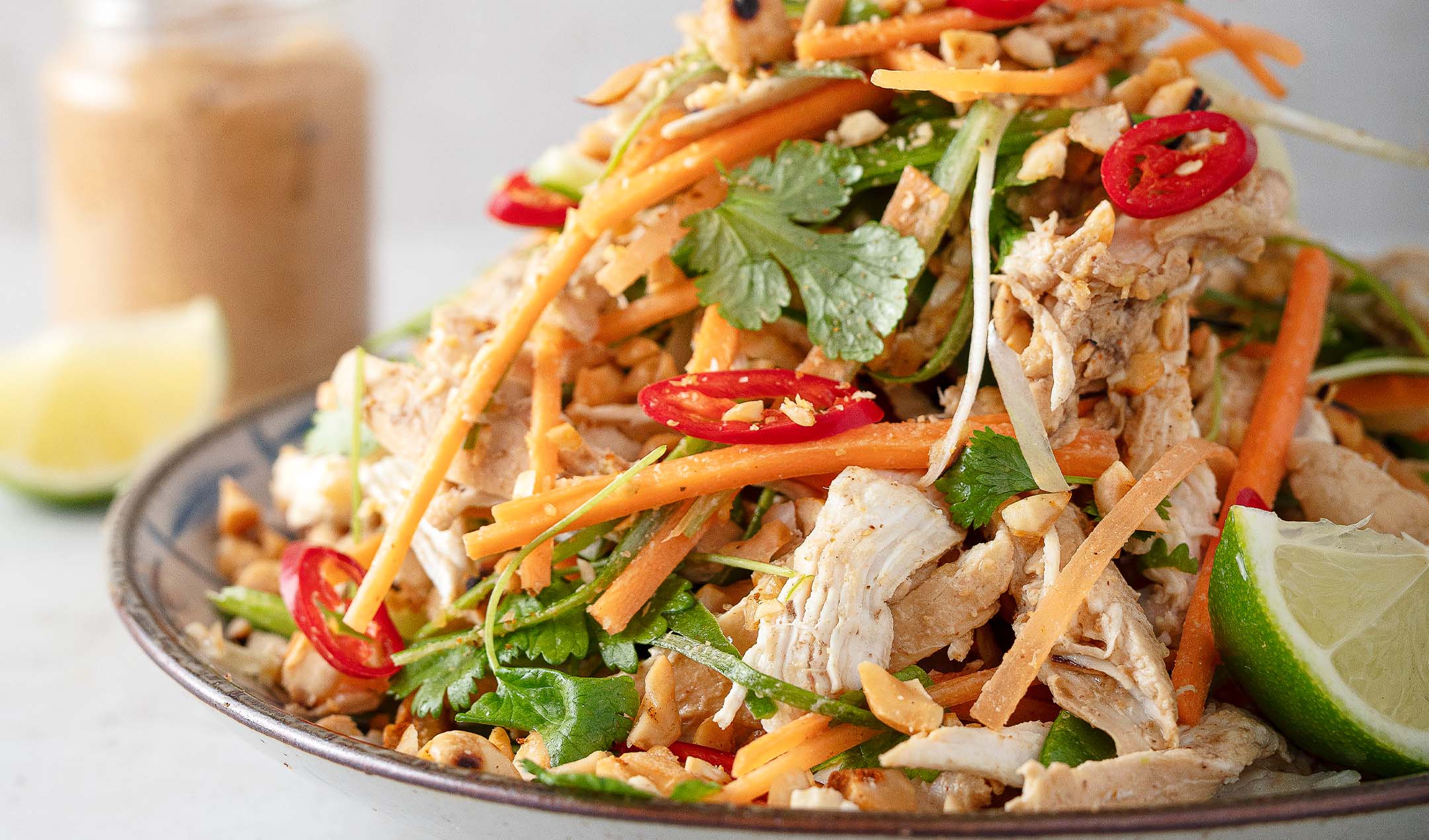 Peanut chicken salad