Tick the ingredients you need to add your shopping list.
Preheat the oven to 180˚C/160˚C fan/gas mark 4. Lightly grease a 23cm loose-bottom tin. Heat the oil in a large, deep frying pan and add the spring onions. Cook over a medium heat for two minutes, or until soft. Add half of the spinach leaves and cook, stirring, until wilted. Add the remaining leaves and cook until wilted.

Transfer to a large bowl and leave to cool. Take handfuls of the mixture and squeeze out any excess liquid. Mix in the Ricotta, Feta, eggs and mint.

Lay out the filo on a work surface and cover with a damp tea towel. Take one sheet of the filo, keeping the others covered, and brush with melted butter. Repeat with another sheet and lay on top of the first sheet at right angles. Repeat with another sheet, laying it diagonally across the second sheet. Repeat with another, laying it at right angles to the third sheet. Brush the two remaining sheets with butter, and lay on top, again at right angles.

Lift the pastry stack into the tin. Gently press into the tin, leaving excess pastry overhanging. Spoon the filling into the pastry and gently smooth the surface. Fold the overhanging pastry to cover the pie. Brush with butter and sprinkle with sesame seeds. Bake for 40 minutes or until crisp and golden brown.
Nutrition Facts
Per serving: 399kcals, 22.1g fat (11.3g saturated), 36.3g carbs (2.1g sugars), 15g protein, 3.2g fibre, 0.289g sodium
Popular in Diabetic-friendly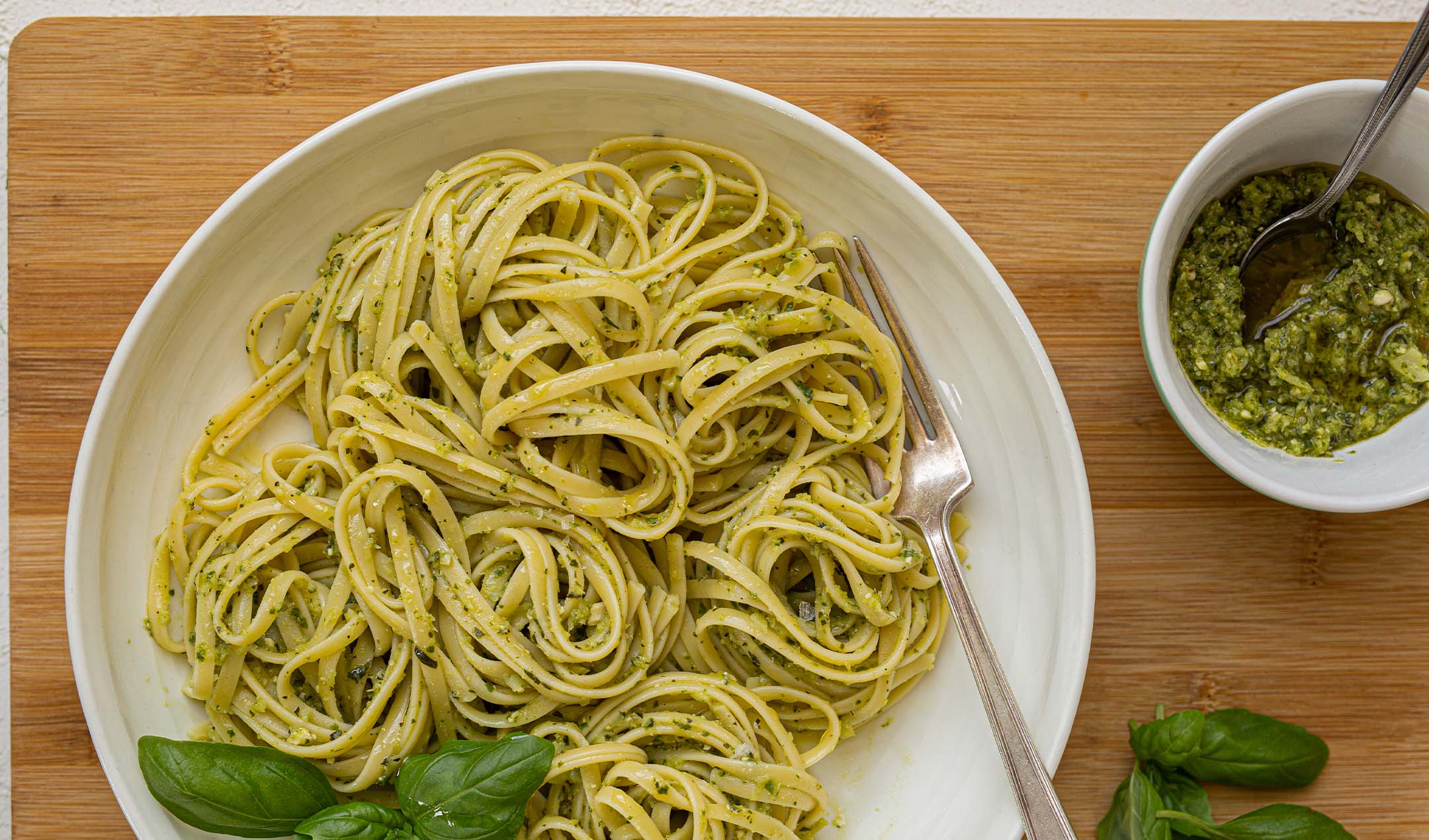 No-waste broccoli pesto pasta