Tick the ingredients you need to add your shopping list.
Heat half of the oil in a large wok or pan over a medium-high heat. Add the pork and season with salt and pepper. Cook for 5-6 minutes until completely browned throughout, breaking up any lumps using a wooden spoon. Transfer to a bowl and set aside.
Heat the remaining oil in the same wok and cook the onion, broccoli, pepper and mixed vegetables for 3-4 minutes until softened.
Add the cooked rice and return the pork to the pan. Stir to combine and heat through.
Push everything to one side of the pan and crack in the eggs. Stir and scramble the eggs for one minute, then stir into the rest of the stir fry.
Stir in the soy sauce and sriracha. Serve topped with chopped spring onions and extra sriracha, if desired.
Nutrition Facts
Per Serving: 649kcals, 13.3g fat (1.7g saturated), 126.3g carbs (5.2g sugars), 10.2g protein, 6.3g fibre, 1.019g sodium
Popular in Low sugar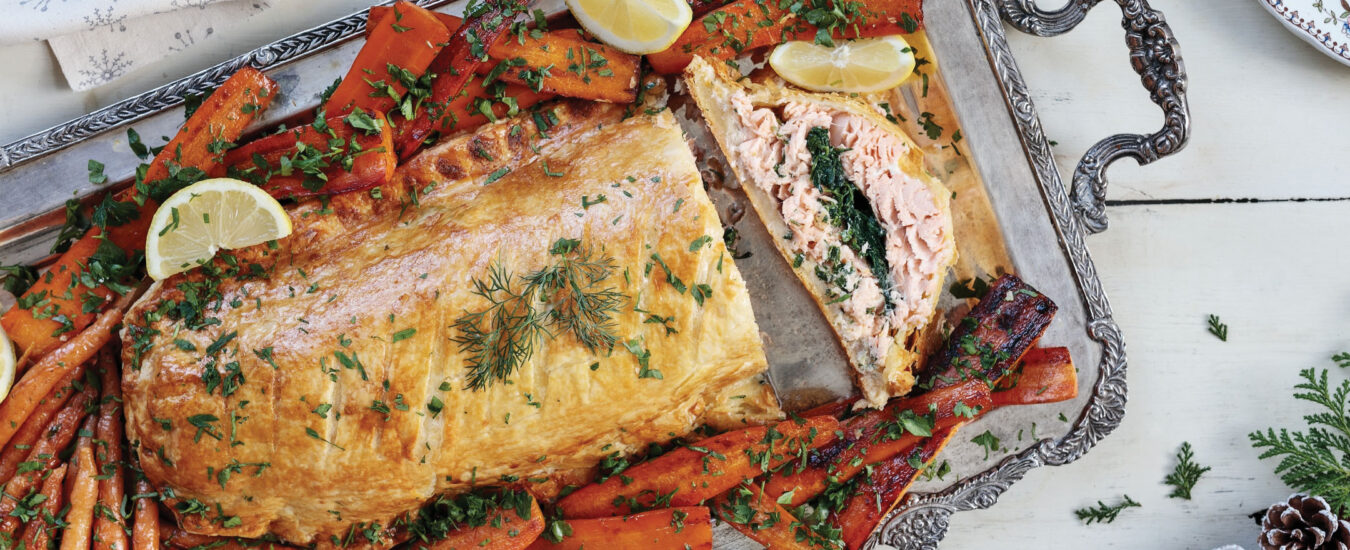 Salmon en croute