Tick the ingredients you need to add your shopping list.
Heat the olive oil in a large pot over a medium heat and cook the onion for 5-6 minutes until soft and translucent. Add the garlic, cumin and chilli flakes and cook for one minute until fragrant.
Add the carrots, cover with a lid and cook for 10 minutes.
Add the potatoes, stock, orange zest and juice. Cook for 15 minutes or until the vegetables are tender.
Use a stick blender to whizz until smooth. Return to the pot to a low heat and keep the soup warm.
For the cheesy toasts, butter the bread and top with the cheeses. Place under the grill for 3-5 minutes or until golden brown.
Pour the soup into bowls. Drizzle with a little cream and sprinkle with a few extra chilli flakes, if desired. Serve hot with the cheesy toasts.
Nutrition Facts
Per Serving: 521kcals, 20.2g fat (11.3g saturated), 69.5g carbs (16.1g sugars), 20g protein, 7.6g fibre, 1.366g sodium
Popular in Soup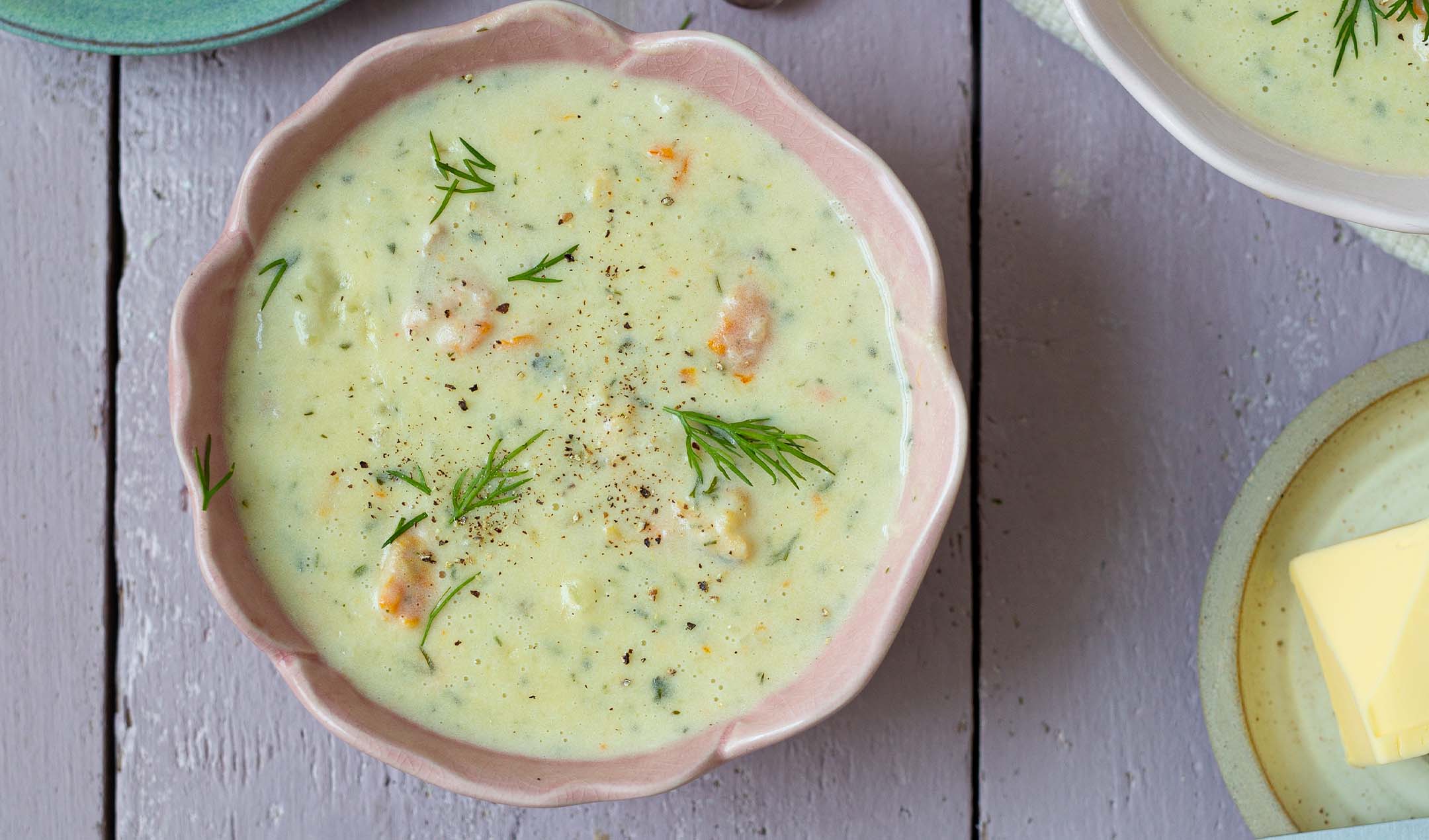 Super creamy chowder