Tick the ingredients you need to add your shopping list.
For the topping (optional):
Preheat the oven to 180˚C/160˚C fan/ gas mark 4 and line the bottom of a 20cm round springform cake tin with a circle of non-stick baking paper.
Put 400g of the speculoos spread (cookie butter) into a microwave-safe bowl and microwave on high in 30-second bursts, stirring at each interval, until runny and smooth, then let it cool for about five minutes.
Transfer to a large mixing bowl, then stir in the baking powder with a balloon whisk until combined. Gradually mix in the eggs until fully combined, then pour into your prepared tin and smooth out evenly with the back of a spoon.
Bake in the oven for 30 minutes, or until a toothpick inserted into the middle comes out clean. Leave to cool in the tin for 30 minutes, then transfer to a cooling rack.
Melt the remaining speculoos spread in a microwave-safe bowl, then pour over the cake, spreading it out with the back of a spoon and letting it drip over the edge.
Store in an airtight container for 4–5 days.
For an additional topping, at Step 5, sprinkle the crushed biscuits over the top to decorate, if desired.
This recipe was provided by Ebury Press, from 'Baking it Easy' by Fitwaffle. 
Popular in Cakes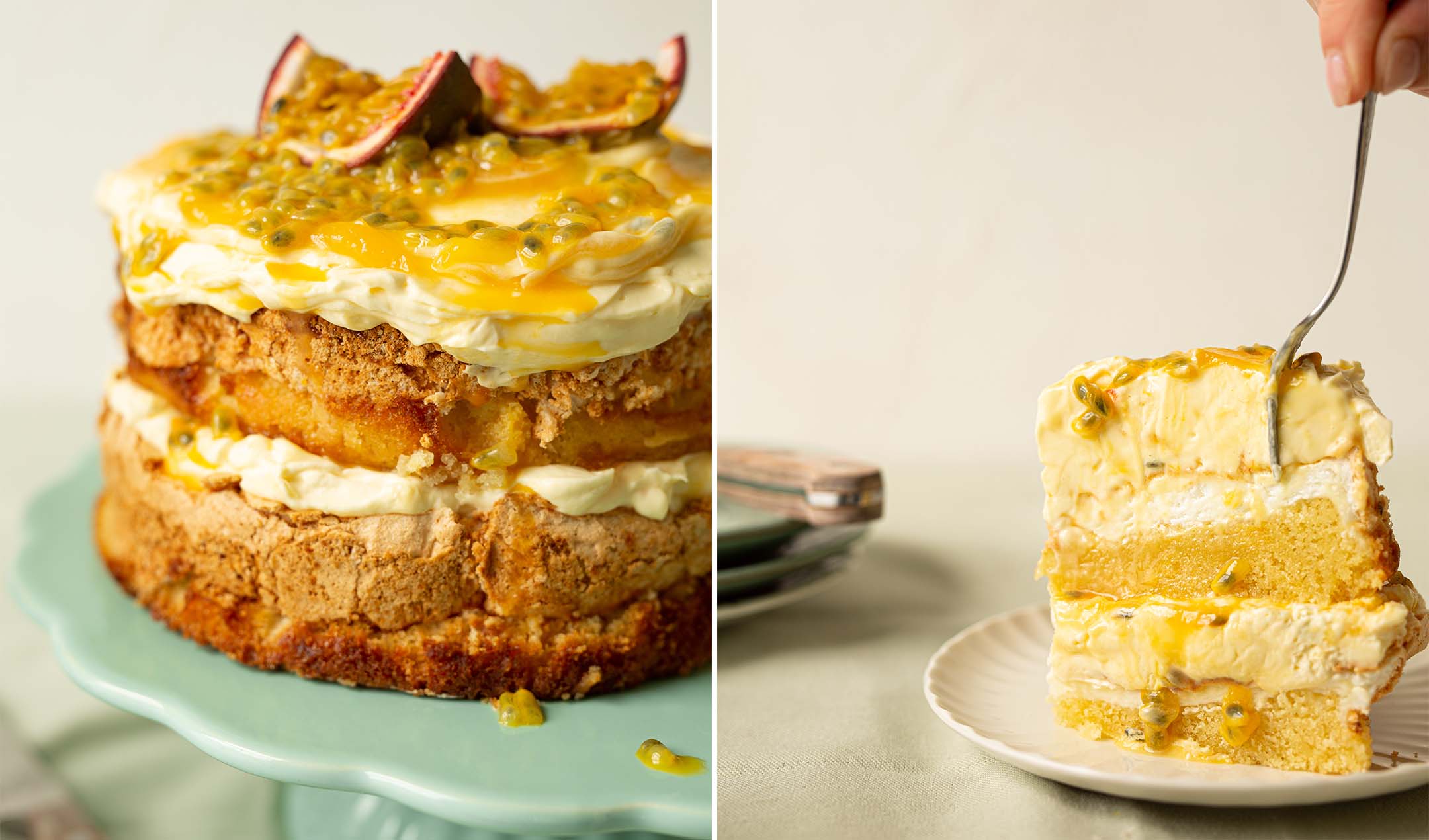 Passionfruit meringue gateaux