Tick the ingredients you need to add your shopping list.
Remove the chicken from the fridge 45 minutes before cooking.
Preheat the oven to 190 ̊C/170 ̊C fan/gas mark 5.
Place the chicken in a baking dish. In a bowl, mix the paprika with one tablespoon of olive oil. Rub this all over the chicken, then season generously with salt and black pepper. Push half of the lemon chunks inside the cavity of the chicken.
Toss the potatoes and chorizo with the remaining oil, season with salt and pepper and scatter around the chicken. Cover with foil and roast for 30 minutes.
Remove the foil and baste the chicken with the juices in the bottom of the tin. Add the remaining chunks of lemon and the garlic cloves to the potatoes and chorizo, stirring to combine. Return to the oven for another 30 minutes, uncovered.
In a bowl, combine the wine, stock, chickpeas and saffron, if using.
Pour the stock mixture into the bottom of the dish around the chicken, stirring together with the potatoes. Return to the oven for a final 20 minutes or until the juices run clear when the thickest part of the thigh is pierced with a knife.
Transfer the chicken to a plate, tent loosely with foil and rest for 20 minutes. Meanwhile, keep the potato and chickpea mixture warm in a low oven.
Stir the parsley into the potatoes and chickpeas. Carve the chicken and serve with some salad.
Nutrition Facts
Per serving: 817kcals, 37.9g fat (10.5g saturated), 42.6g carbs, 3.3g sugars, 65.6g protein, 6.9g fibre, 0.844g sodium
Popular in Chicken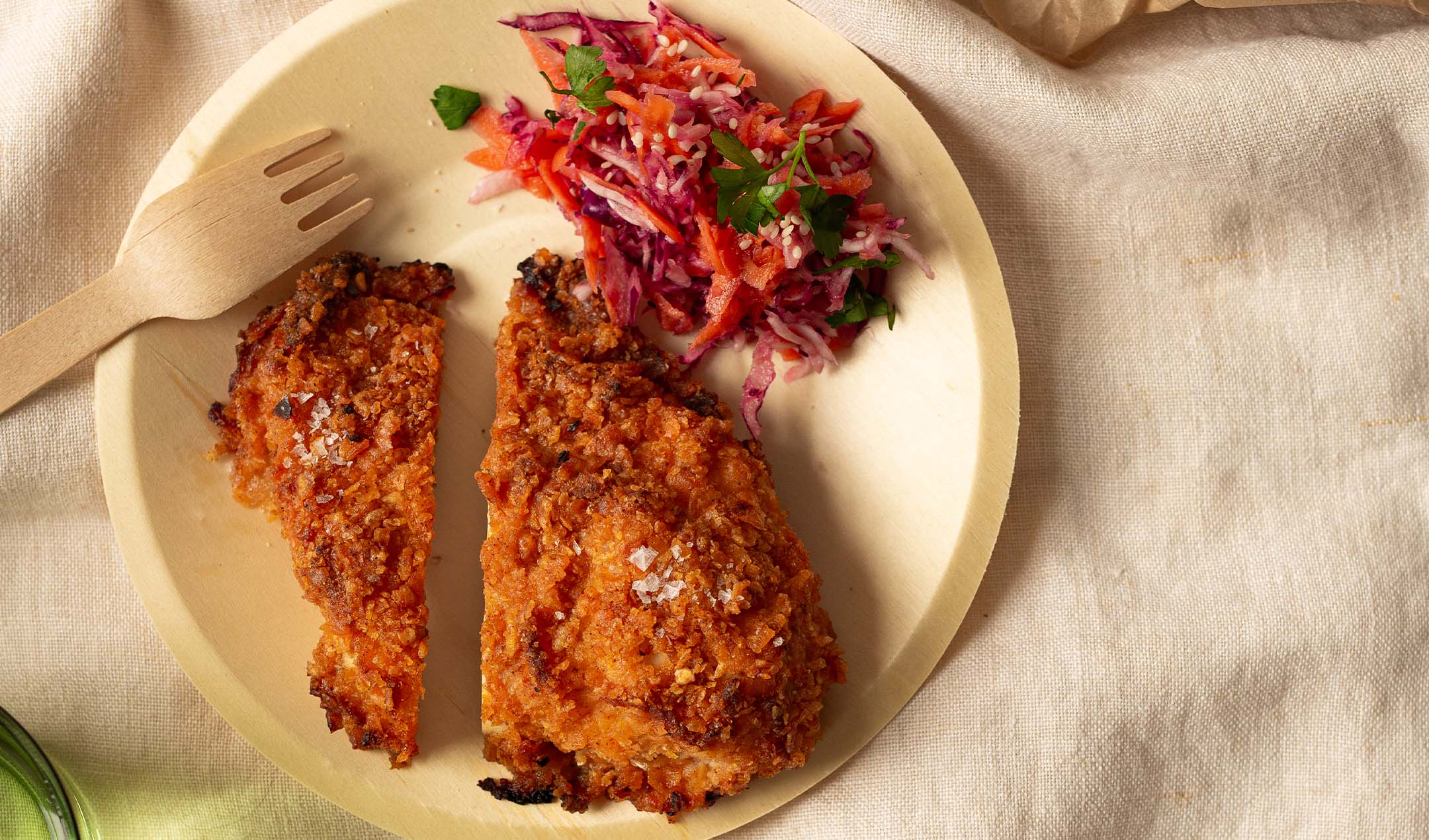 Easy fried chicken and asian slaw