Tick the ingredients you need to add your shopping list.
Bring a small saucepan of salted water to the boil and cook the peas for 2-3 minutes, then drain and rinse under cold water. 

Place the pine nuts in a dry pan and heat over a medium-high heat, shaking frequently, for 1-2 minutes until lightly toasted and just fragrant. Be careful not to let them overcook. Remove from the heat and set aside to cool.
Set aside about one handful of the peas. Add the remaining peas to a food processor along with the pine nuts, basil, dill, lemon zest, lemon juice, Parmesan and garlic. Season with salt and pepper and pulse until combined; the pesto should still have some texture.
Slowly stream in the oil while continuing to whizz the mixture until incorporated.
Bring a large pot of salted water to the boil and cook the spaghetti according to the package instructions. Drain, reserving about 100ml of the cooking water.
Return the pasta to its pot and toss with the pesto and the cooking water until coated. Fold in the smoked salmon.
Season to taste and serve with extra dill and the reserved peas.
Nutrition Facts
Per Serving: 407kcals, 22.6g fat (3.9g saturated), 36.4g carbs, 3.2g sugars, 16.8g protein, 2.9g fibre, 0.594g sodium
Popular in Fish & seafood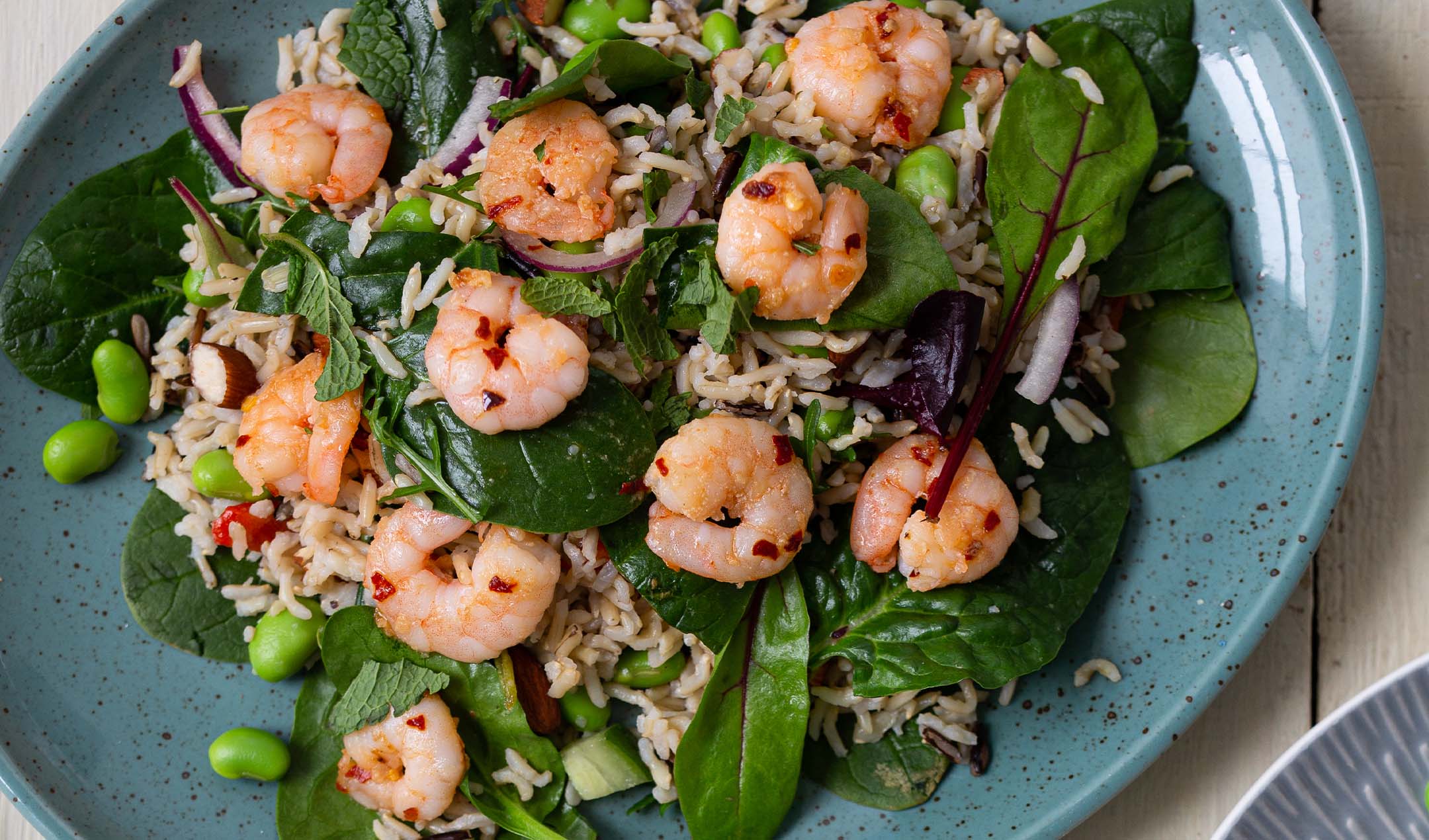 Prawn, edamame & wild rice salad