Tick the ingredients you need to add your shopping list.
Preheat the oven to 200˚C/180˚C fan/gas mark 6.
Heat the oil in a 23cm oven-proof frying pan over a medium-low heat. Cook the leeks, spring onions and garlic for five minutes.
Stir in the kale, dill and parsley and cook for a further five minutes or until softened. Transfer to a bowl and set aside.
In a large bowl, beat the eggs with the Feta and 150g of the cottage cheese. Season generously with salt and black pepper. Mix together.
Clean the frying pan and spray or oil again. Place over a low heat. Scatter about half of the leek/kale mixture on the pan and then add a few strips of smoked salmon.
Pour some of the beaten egg over the top and shake the pan so the egg covers all the ingredients.
Layer the remaining vegetables and salmon over the top. Add the rest of the egg and top with spoonfuls of the remaining cottage cheese. Season with black pepper and scatter with some dill.
Cook over a medium-low heat for 4-5 minutes, using a rubber spatula to lift the cooked edges and allow the uncooked eggs to flow underneath, until the outsides of the frittata are just set but the centre is still wobbly.
Transfer to the oven and cook for 8-10 minutes or until the frittata is set.
Remove from the heat and allow to rest for 4-5 minutes, then transfer to a chopping board and cut into wedges. Serve warm or at room temperature.
Nutrition Facts
Per serving: 200kcals, 10.7g fat (3.7g saturated), 10.2g carbs, 2.3g sugars, 16.8g protein, 1.5g fibre, 0.678g sodium
---
Here are some cooking tips..
Popular in Gluten-free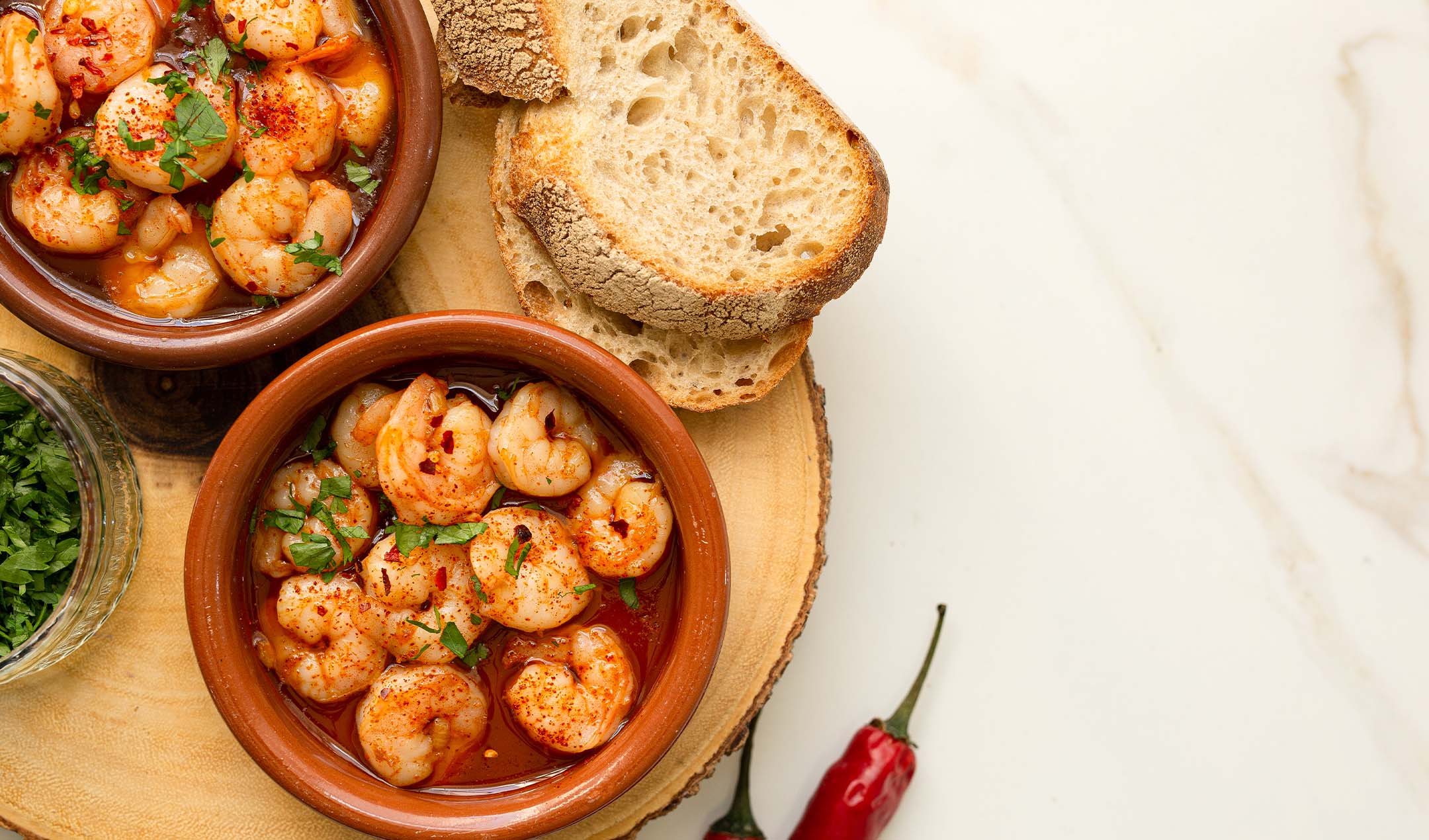 Gambas al ajillo