Tick the ingredients you need to add your shopping list.
Bring a pot of salted water to the boil and cook the pasta according to the package instructions. Drain and reserve about a cup of the cooking water.
Heat the oil in a large frying pan over a medium heat. Add the garlic and cook for 1-2 minutes.
Stir in the crème fraîche, lemon juice, Parmesan and 100ml of the cooking water. Allow to simmer gently for one minute.
Add the linguine  into the pan and toss with the sauce. Cook for a further two minutes until the pasta is fully coated.
Stir through the smoked salmon and dill, then season well with black pepper.
Serve with the lemon zest and top with a handful of rocket.
Test Kitchen tip
The cooking water contains lots of beneficial starches from the pasta; the salty, starchy water not only adds flavour, but also thickens the sauce and helps the sauce stick to the pasta.
Nutrition Facts
Per serving: 451kcals, 16.6g fat (2.3g saturated), 53.1g carbs (0g sugars), 23.4g protein, 1.1g fibre, 1.108g sodium
Popular in Fish & seafood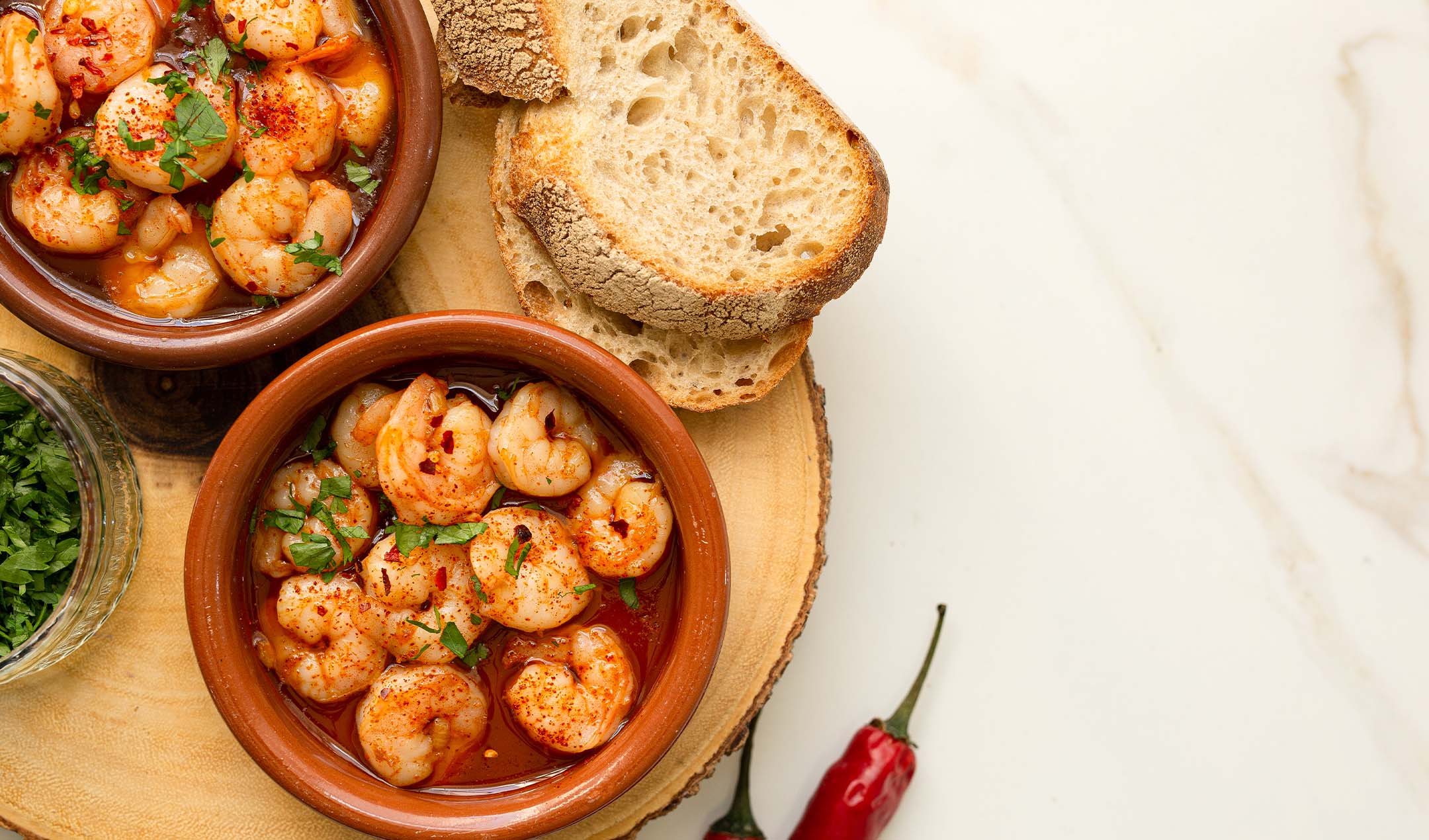 Gambas al ajillo