Tick the ingredients you need to add your shopping list.
In a bowl, combine the beef mince, breadcrumbs, oregano, garlic, onion, egg, Parmesan and some salt and pepper. Mix until just combined. Shape into 2-3cm meatballs.
Heat the oil in a large pan over a medium-high heat. Working in batches to avoid crowding the pan, brown the meatballs on all sides.
In the bowl of the slow cooker, stir together the tinned tomatoes, tomato sauce, balsamic vinegar, sugar and some salt and pepper. Gently stir in the meatballs.
Cover and cook on low for 6-8 hours or high for 3-4 hours.
Sprinkle with Parmesan and serve over spaghetti or simply with garlic bread.
Note: Garlic bread can be used as an alternative to Spaghetti or you can use both, if you wish.
Nutrition Facts
Per Serving: 430kcals, 18.8g fat (2.4g saturated), 29.5g carbs (12.6g sugars), 35.9g protein, 5.8g fibre, 0.844g sodium
---
TOP TIP:
Browning the meatballs is technically optional, but it adds flavour and helps them to hold together better during the long simmer in the slow cooker.
Popular in Italian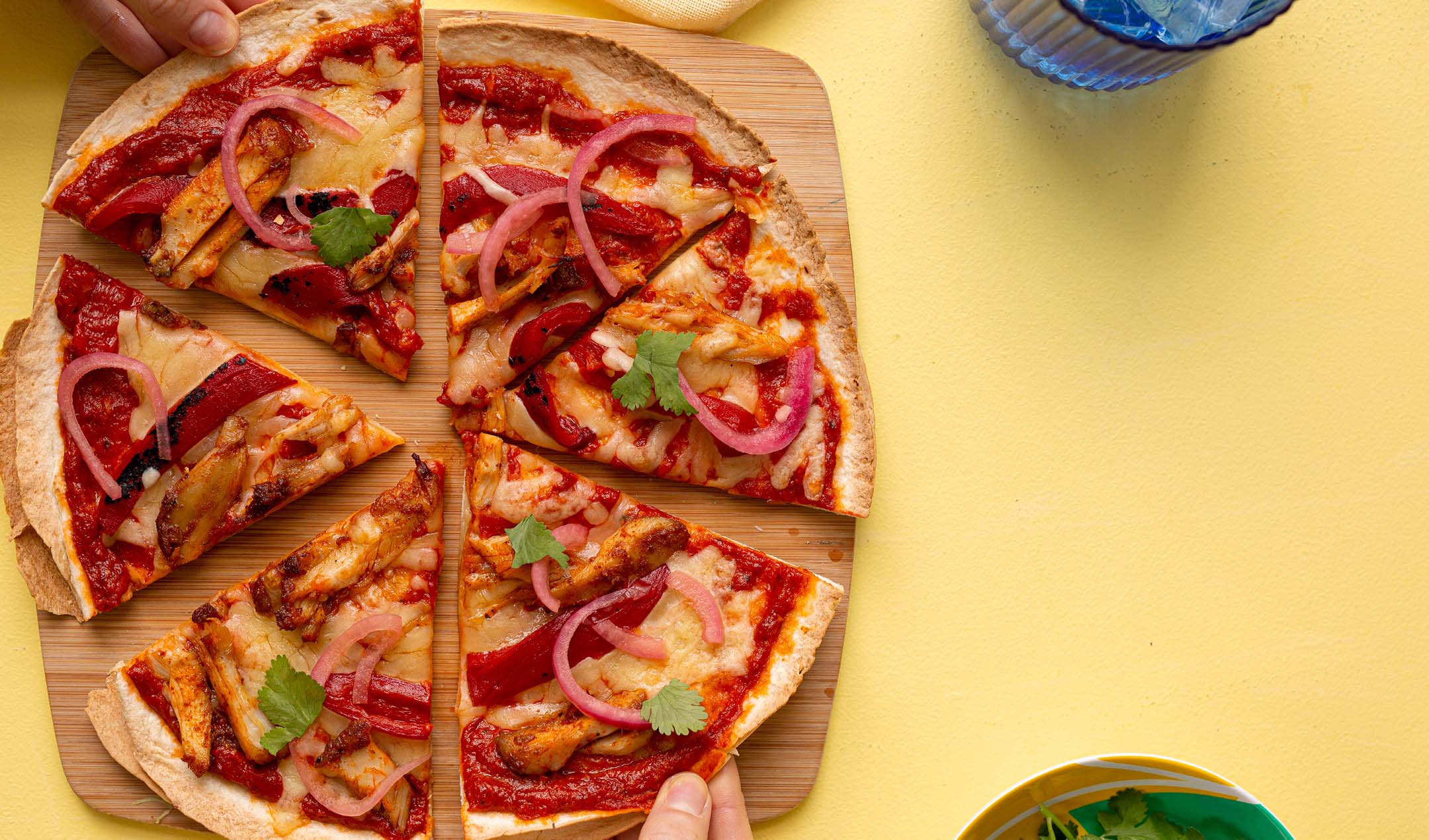 Chicken taco pizzas