Tick the ingredients you need to add your shopping list.
For the pork belly:
For the rhubarb compote:
Using a sharp knife, score the fat on the pork belly in a crisscross pattern at about 2cm intervals, taking care not to cut into the meat.

In a small bowl, mix together the thyme, sugar, salt and pepper. Rub the mixture all over the pork. Place the pork in a large resealable bag, then seal and place in the fridge for at least eight hours or overnight.

Preheat the oven to 130˚C/110˚C fan/gas mark ½. Place the sliced onion in the bottom of a large heavy pot with a lid. Rinse the pork and place on top of the onion, fat side-up. Pour in the wine.

Cover the pot and place in the oven for three hours until the pork is tender, basting occasionally with its juices.

Increase the oven temperature to 200˚C/180˚C fan/gas mark 6. Remove the cover from the pot and cook for another hour until the meat is very tender and fat is crisp and golden brown. If the onions begin to darken more quickly than the pork, add a little more wine.

Meanwhile, in a pan, combine the brown sugar, sultanas, vinegar, ginger, chilli flakes and some black pepper. Cook over a medium heat for five minutes until the liquid is reduced by half, stirring often.

Add the rhubarb and stir to coat. Cook for 15 minutes until the rhubarb is soft and the liquid is syrupy, swirling the pan occasionally.

Slice the pork and serve with the compote.
Nutrition Facts
Per serving: 896kcals, 47.4g fat (20.3g saturated), 20.6g carbs (15.4g sugars), 81.7g protein, 1.6g fibre, 3.707g sodium
Popular in Gluten-free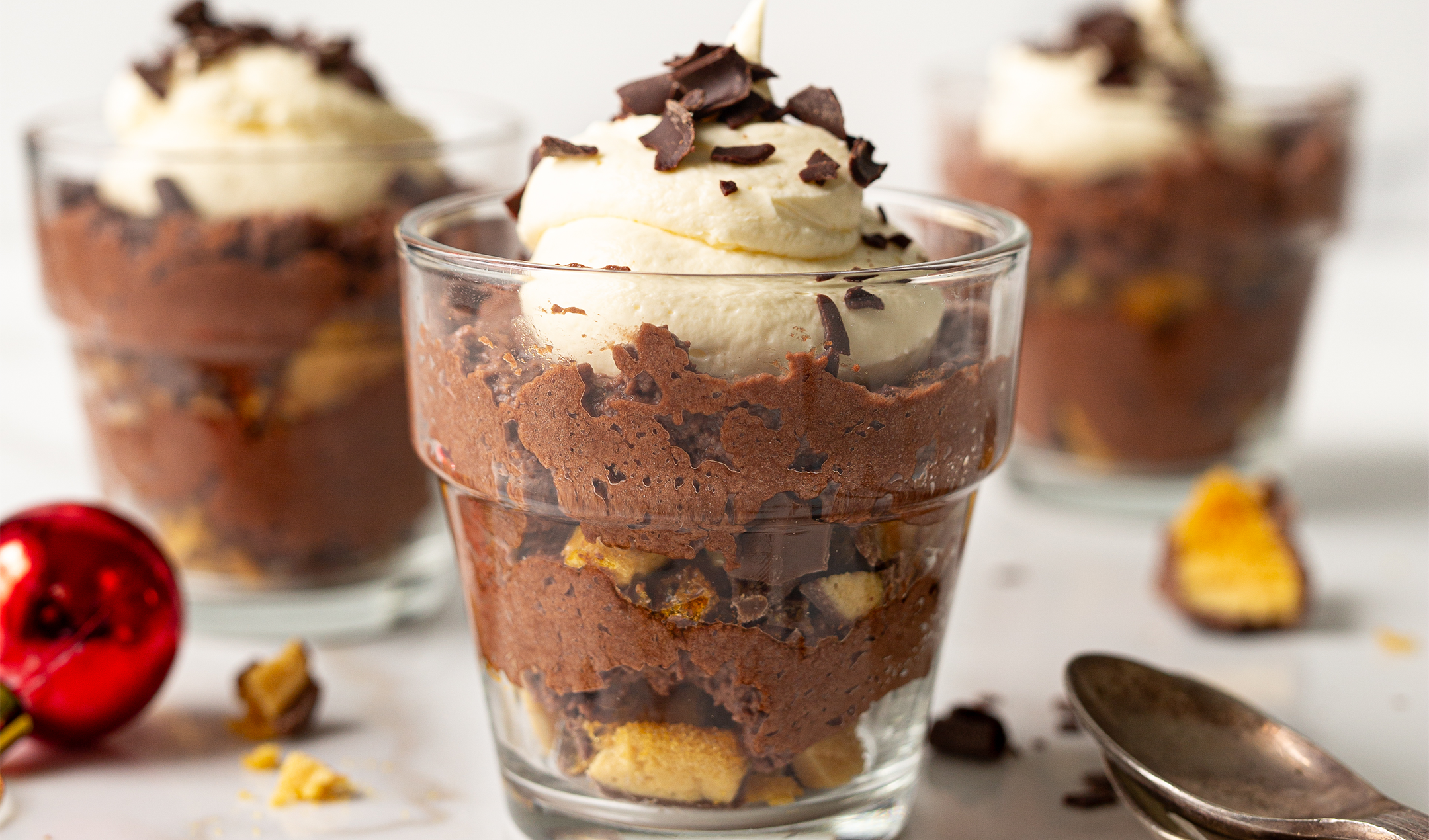 Gluten-free chocolate and honeycomb mousse by EUROSPAR