Tick the ingredients you need to add your shopping list.
For the cucumber yoghurt:
 To serve:
Heat the oil in a pan over a medium heat and cook the onions for 15 minutes until they are a deep golden brown, stirring often.
Add the garlic, cumin, garam masala, ginger and cayenne pepper. Season with salt and black pepper and cook for one minute until fragrant.
Add the chickpeas and tomatoes. Stir everything together and simmer over a medium heat for 10 minutes until the liquid is reduced slightly and the flavours have combined. Season to taste.
Meanwhile, in a small bowl, combine the natural yoghurt, cucumber and lemon juice. Season with salt and black pepper.
Remove the curry from the heat and stir in the fresh coriander.
Serve with the cucumber yoghurt and some rice.
Nutrition Facts
Per serving: 194kcals, 7g fat (1.5g saturated), 26.7g carbs, 10.1g sugars, 8.2g protein, 6.4g fibre, 0.08g sodium
Recipe courtesy of Batchelors.
Popular in Indian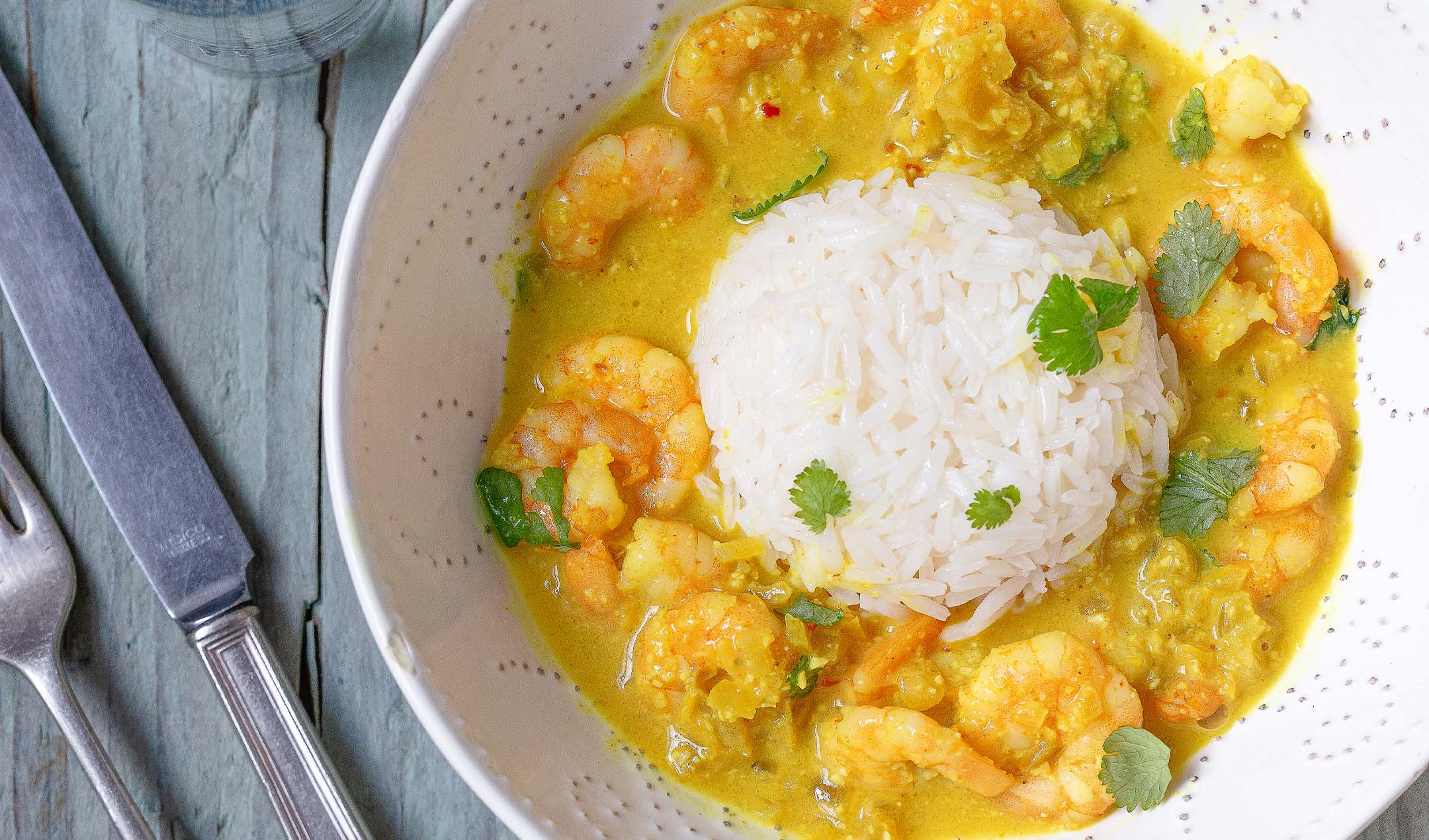 Quick prawn korma