Tick the ingredients you need to add your shopping list.
---
Warm the milk and cream in a saucepan over a medium-high heat, stirring frequently. Slowly whisk in the polenta. When it starts to bubble, reduce the heat to medium-low and simmer, stirring frequently, for 10-15 minutes until smooth and thick.

Remove the pan from the heat and stir in the butter. Thin it out with a little cream, if needed, and season with salt and pepper.
Heat the oil in a deep frying pan over a medium heat. Cook the onion and garlic for two minutes until soft.
Add the sausage and cook until it has browned and released some fat into the pan.
Stir in the flour until combined, then slowly whisk in the stock until smooth. Add the bay leaves and bring to a simmer.
Add the prawns and cook for 2-3 minutes until they are pink and the gravy is smooth.
Season with cayenne pepper, Tabasco, lemon juice, salt and pepper. Stir in the parsley and spring onions.
Spoon the grits into a wide bowl and top with the shrimp and gravy.

 

Serve immediately.
Nutrition Facts
Per Serving
817kcals, 48g fat (41.2g saturated), 41.2g carbs, 9.5g sugars, 53g protein, 1.6g fibre, 1.633g sodium
---
Grits vs.polenta
What's the difference between grits and polenta? Both polenta and grits are made from stone-ground cornmeal — dried corn that's been ground into smaller, coarse bits. However, Southern grits and Italian polenta are traditionally made from two different types of corn, and are ground to different specifications. The differences are relatively slim, so feel free to experiment with grits recipes using polenta.
Popular in American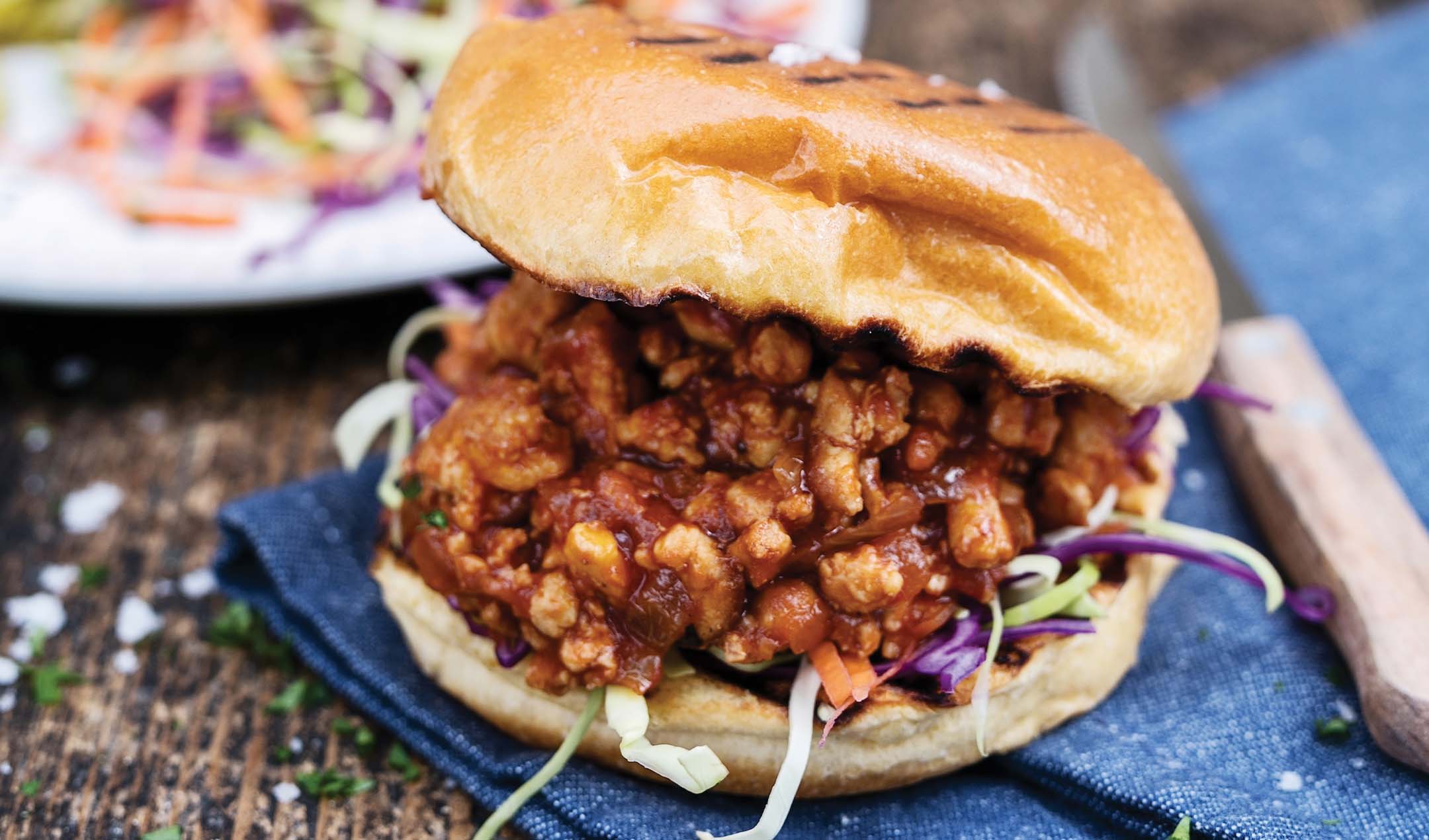 Turkey sloppy joes