Tick the ingredients you need to add your shopping list.
Preheat the oven to 230˚C/210˚C fan/gas mark 8. Line a baking dish with tin foil and coat with cooking spray.
Pat the trout fillets dry with kitchen paper and place in the prepared baking dish. Drizzle with half of the olive oil and season with salt and black pepper.
Bake for 10-15 minutes until the fish flakes easily with a fork. (Cooking time will depend on the thickness of the fish.)
Meanwhile, heat the oil for the leeks in a pan over a medium heat.
Add the leeks and season with salt and pepper. Cook leeks for 4-5 minutes until softened, then drizzle with the sesame oil and turn off the heat.
To serve, toss the leeks with rice and a little soy sauce and divide between two plates. Top with the cooked trout and serve immediately with extra soy sauce on the table.
Note: Salmon can be used as an alternative to sea trout fillets, if you wish.
Nutrition Facts
Per serving: 382kcals, 15.5g fat (1g saturated), 6.6g carbs, 1.7g sugars, 52g protein, 0.9g fibre, 0.153g sodium
---
TOP TIP:
Cook extra rice and refrigerate overnight, then use to make tomorrow's chicken fried rice!
Popular in Dairy-free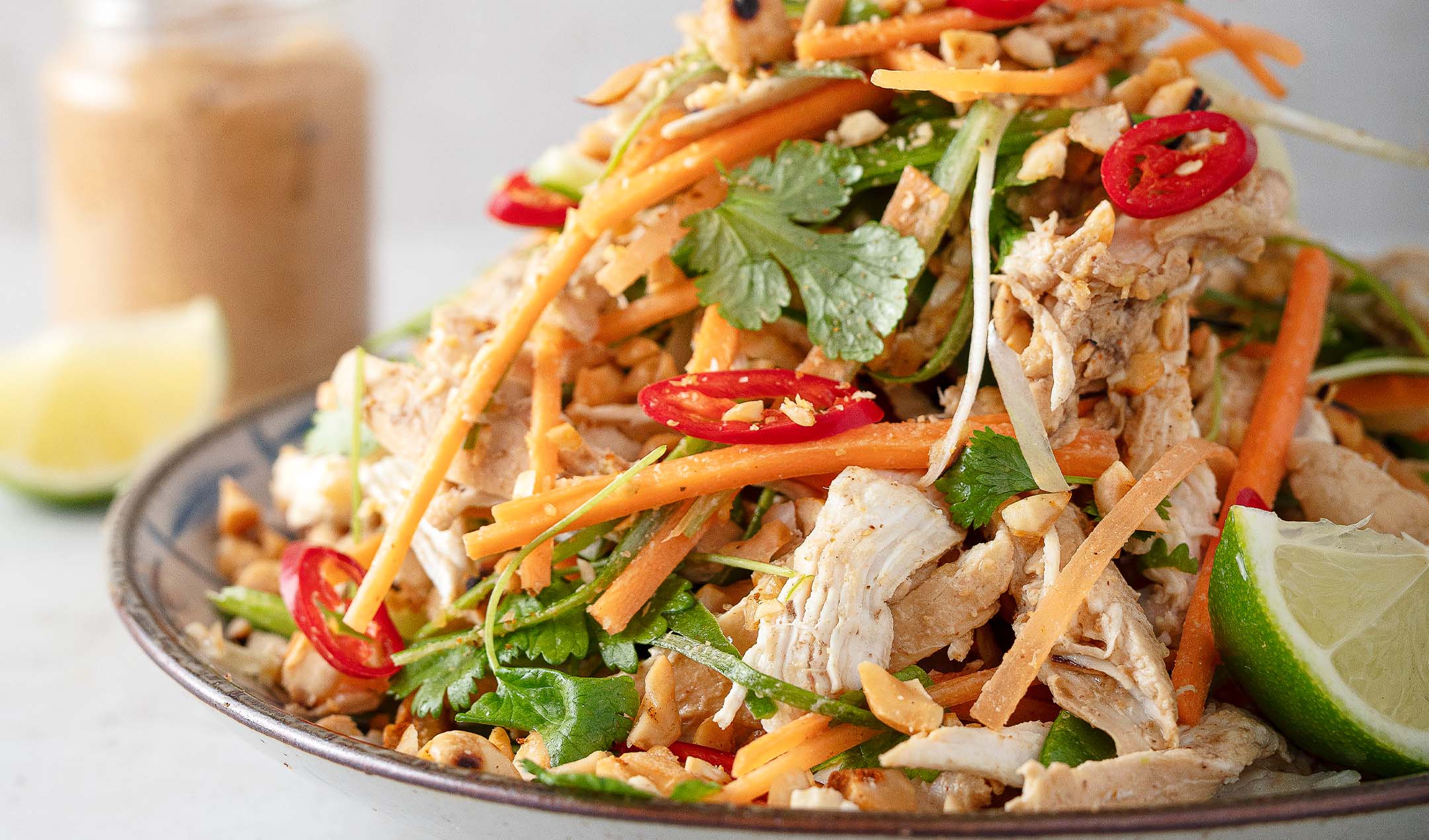 Peanut chicken salad