Tick the ingredients you need to add your shopping list.
For the scones
For the hollandaise
To assemble
Preheat the oven to 220˚C/200˚C fan/gas mark 7.
In a large bowl, stir together the flour, sugar, baking powder and salt.
Rub in the butter until the mixture resembles coarse crumbs. Stir in the chives.
Gradually add the buttermilk, stirring the mixture together into a soft, sticky dough.
Combine the dough into a ball, then roll out into a 1cm-thick round. Use a large pastry cutter to cut out rounds, gathering up scraps and re-rolling the dough to get four. Place the rounds on an ungreased baking tray.
Brush the tops with the beaten egg and bake for 12-15 minutes or until golden.
To make the hollandaise, whisk the egg yolks and lemon juice in a stainless steel bowl until the mixture is thickened and doubled in volume.
Place the bowl over a saucepan of barely simmering water; the water should not touch the bottom of the bowl. Continue to whisk rapidly. Be careful not to let the eggs get too hot or they will scramble.
Slowly drizzle in the melted butter, whisking constantly, until the mixture is thickened. Remove from the heat.
Split the scone and top with two poached eggs, a drizzle of hollandaise and some more chives to serve.
Nutrition Facts
Per serving: 474kcals, 32.1g fat (12.2g saturated), 26.5g carbs, 2.8g sugars, 21.6g protein, 4.1g fibre, 0.633g sodium
Popular in Eggs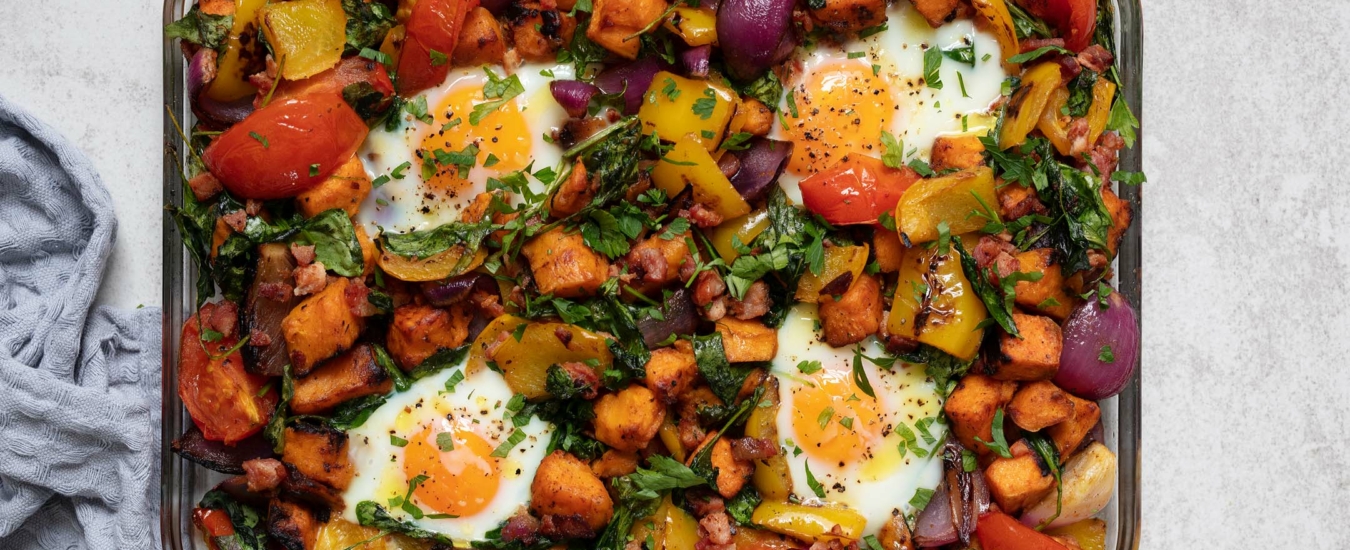 One-tray brunch bake