Tick the ingredients you need to add your shopping list.
Preheat the oven to 200°C/180°C fan/gas mark 6.
Line a large baking tray with baking parchment. Add the sheet of puff pastry to the tray. Trim a 2cm strip from each side of the pastry. Brush the edge of the remaining sheet of pastry with egg wash, then add each strip back on top, along the edge, trimming if needed. Using the back of a fork, press into the strips of pastry around the edge and prick the sheet of pastry.
Mix the mascarpone and pesto and spread in an even layer over the base sheet of pastry.
Toss the salmon, asparagus, courgette, dill, oil, salt and pepper together and scatter in an even layer over the mascarpone.
Brush the edge of the pastry with the remaining egg wash. Bake for 20–25 minutes until the pastry is golden brown and the salmon is cooked through. Serve with your favourite summer salad.
Nutrition Facts
Per serving: 449kcals, 31g fat (8.1g saturated), 30.9g carbs, 2.4g sugars, 13g protein, 2.3g fibre, 0.265g sodium
Popular in Fish & seafood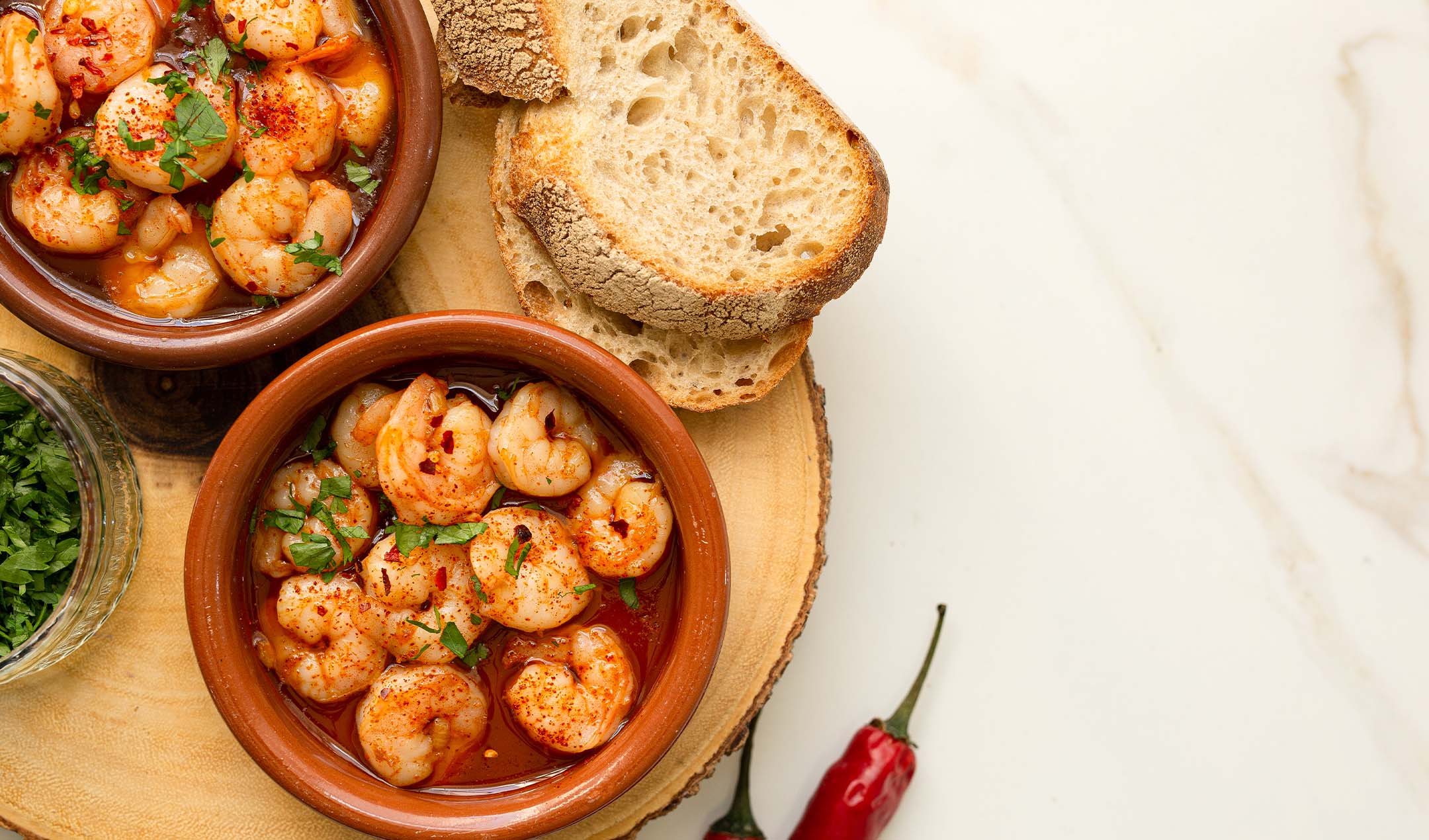 Gambas al ajillo