Tick the ingredients you need to add your shopping list.
---
Preheat the oven to 180˚C/160˚C fan/gas mark 4 and line a baking tray with tin foil.
In a medium bowl, mix the pork with the herbs, seasoning and diced apple.
In a small bowl, beat the egg and milk together.
Unfold both puff pastry sheets and cut each one crosswise into thirds.
Divide the pork mixture into six equal portions. Roll these into sausage shapes, roughly equal to the length of each puff pastry strip.
Lay each sausage in the middle of each pastry strip. Brush the edges of the pastry with the egg and milk mixture and wrap the pastry around the sausages. Lightly press the seams to seal.
Brush the top of each roll with more of the egg and milk mixture. Cut each roll into eight equal pieces.
Place the sausage rolls 2-3cm apart on the baking tray and bake for 20-30 minutes, or until golden brown. Serve warm or at room temperature.
Nutrition Facts
Per serving: 112kcals, 8.2g fat (2.3g saturated), 6.6g carbs, 0.5g sugar, 3.1g protein, 0g fibre, 0.163g sodium
Popular in Lunchbox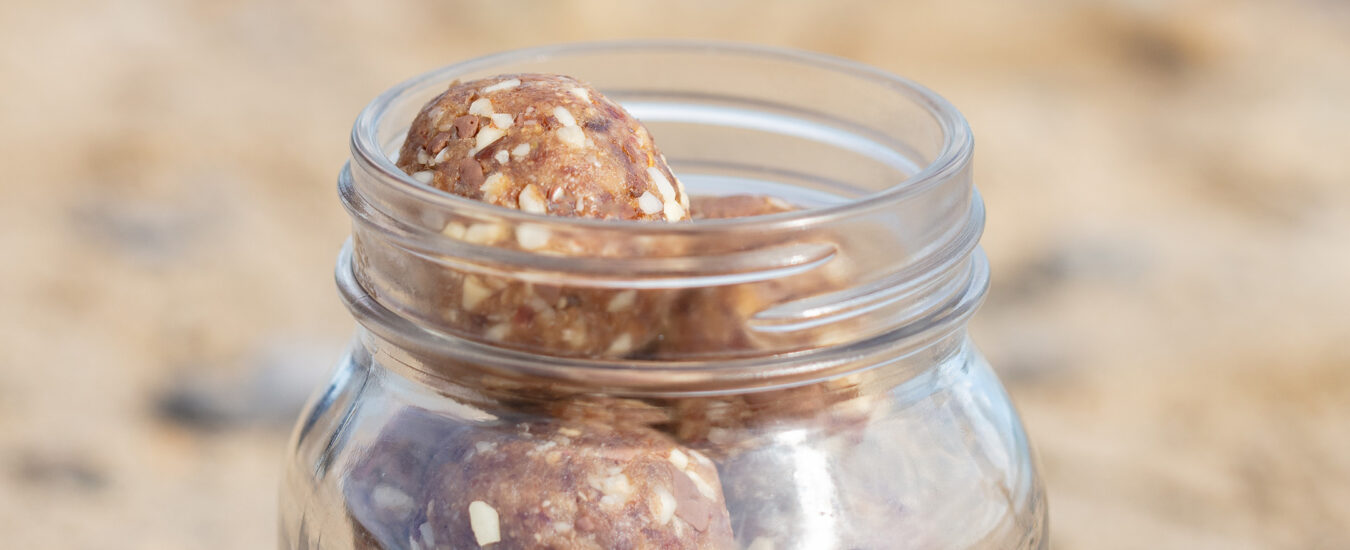 Build-your-own energy balls